The Truth About Barron Trump's Education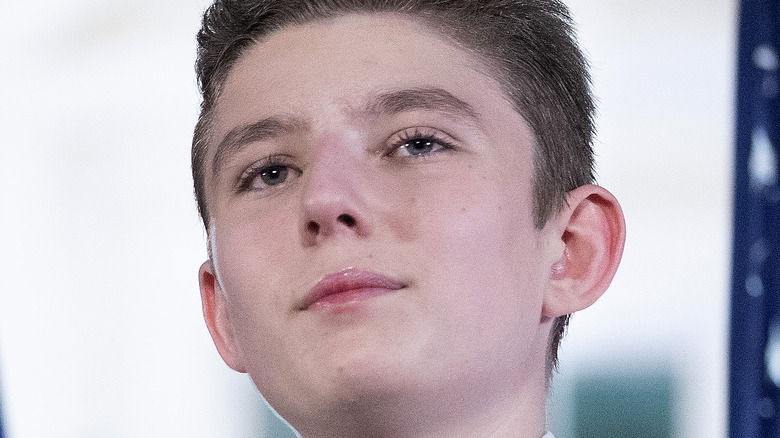 Chip Somodevilla/Getty Images
Throughout his father's one-term presidency, Barron Trump managed to keep something of a low profile, leaving many wondering what life has been like for the son of the former President of the United States Donald Trump. Like most teenagers, Barron's life largely centers around high school. But, what is the history of Barron's education? 
According to the Daily Mail, Barron previously studied at the elite Columbia Grammar & Preparatory School (CGPS) situated on New York City's Upper West Side. 
When his father was elected as the 45th President of the United States back in 2016, Barron moved on to enroll at the St. Andrew's Episcopal School in Potomac, Maryland, close to Washington D.C. As Town & Country reported, his attendance at the school broke tradition with every former president's child over the past 35 years, each of whom had attended Sidwell Friends School. 
Speaking of their decision to enroll Barron at St. Andrew's Episcopal School, his mother and the former First Lady Melania Trump, said they chose St. Andrew's due to its "diverse community and commitment to academic excellence."
Barron has enrolled in another school since this father left the presidency. Let's find out where he getting his education nowadays.
Barron Trump has enrolled in a new private school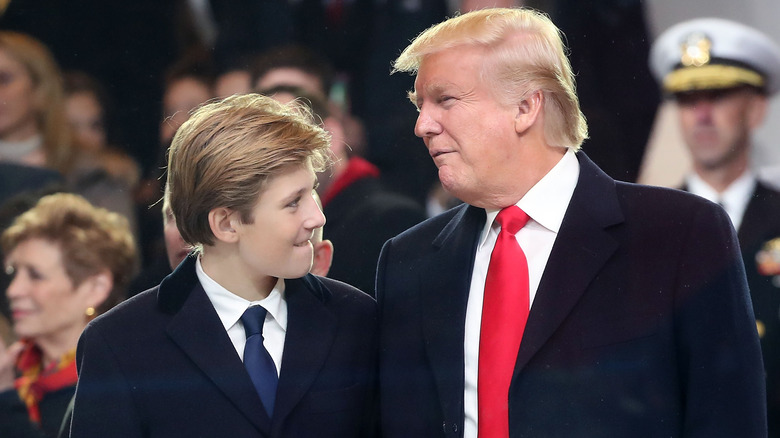 Mark Wilson/Getty Images
As the Daily Mail reported, Barron enrolled at The Oxbridge Academy in Palm Beach, Florida in August 2021 for the 2021-2022 school year. The private school is located 15 minutes from his father Donald's Mar-a-Lago country club and costs $34,800 per year to attend.
The Oxbridge Academy was founded by William Koch in 2011, who was a supporter and fundraiser for Donald Trump's 2016 presidential campaign. In a statement confirming Barron's enrollment at the school, the school's Director of Advancement, Scott Siegfried, said, "We look forward to welcoming him into our school and community" (via Daily Mail).
Meanwhile, the academy also contacted parents at the school to inform them of the Secret Service presence on campus in light of Barron's arrival. "A small contingent of agents will be present during each school day," the head of The Oxbridge Academy, Ralph Mauer, wrote. "We are working directly with the Secret Service to ensure that logistics and security work smoothly and discretely with little impact on students, faculty, staff or day-to-day operations," he told Daily Mail. 
Speaking to The Palm Beach Post, the school's Director of Advancement Siegfried also revealed that Barron's enrollment marks the first time the academy has been forced to deal with having Secret Service on campus. "They want to have little impact on our day-to-day operations. They've done this for other former presidents' kids. They're fantastic," he told the publication.