Why Chicago Med's Dr. Hammer Looks So Familiar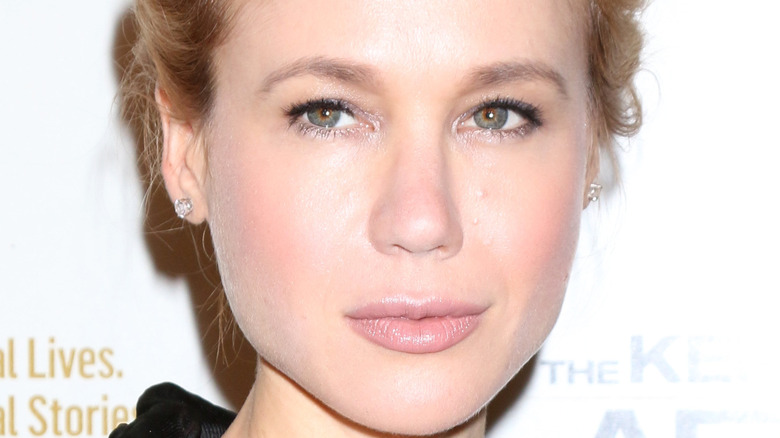 Kathy Hutchins/Shutterstock
In long-running television, turnover is simply a part of the process. Characters, and even key characters, come and go throughout multiple seasons of popular series. One such show that has dealt with the comings and goings of it stars is "Chicago Med." In an effort to keep the storylines fresh and dynamic while remaining true to the primary arc that fans have come to know and love, the "Chicago Med" showrunners have introduced a few new characters with fitting back stories over the years. One such new character is the latest attending physician, Dr. Stevie Hammer. While she may be new to the hospital, the doctor, played by Kristen Hager, will likely not be a new face to viewers. If you were wondering, here's why "Chicago Med"'s Dr. Hammer looks so familiar.
Dr. Hammer may have just arrived, but viewers were quickly treated to a heavy bit of her backstory. In the show's Season 7 premiere, it is revealed that her mother Terri, played by Bonita Friedericy, is homeless and doesn't allow her daughter to help. This storyline goes a long way towards characterizing Hammer for fans, and co-showrunner Andrew Schneider explained to Entertainment Tonight what the shocking revelation reveals about the new physician. "Dr. Hammer is a young woman who fought hard to overcome a difficult childhood to become the person she is today." 
For the curious fans wondering where they recognize this new doc from, it may be of little surprise that Hager has a few roles under her belt. 
Kristen Hager's acting history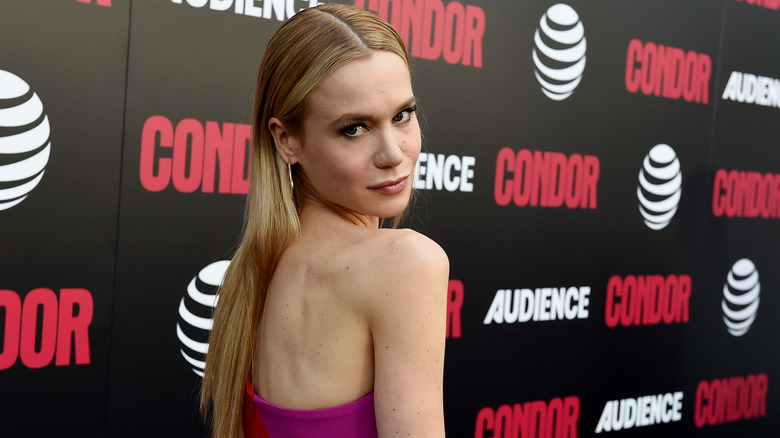 Kevin Winter/Getty Images
Before taking the role of Dr. Hammer in "Chicago Med," Kristen Hager already had quite the list of acting credits. Hager was born on January 2, 1984 in Red Lake, Ontario, Canada and had her first acting credit in 2005 for her role as Skye in "Beach Girls," per IMDb. She is most known for her roles in the movies "Aliens vs. Predator: Requiem" (2007) and "Wanted" (2008). However, along with these well-known films, she has appeared in hit TV shows such as "Schitt's Creek," "Being Human," "Gotham," and "Condor." 
Hager hasn't given many interviews on her role in "Chicago Med," but she has talked openly about her past role in "Condor" and what drew her to the character in the first place. "I love this role so much because she's such a strong, opinionated woman who won't take anyone's BS," Hager told Tell-Tale TV in 2018. "This first episode script just stood out heads and tails above any other scripts that I've read in years," she said.
It sounds like the actress may have found another strong woman to play on the small-screen in Dr. Hammer. Speaking with Hello!, Hager described her character as "scrappy and vocal, and she would more certainly be a fighter [rather] than a peacemaker." Dr. Hammer, and Hager for that matter, are still in their early days at the ED, but there is likely much more to come.