Here's What Dan Levy Has To Say About A Possible Schitt's Creek Movie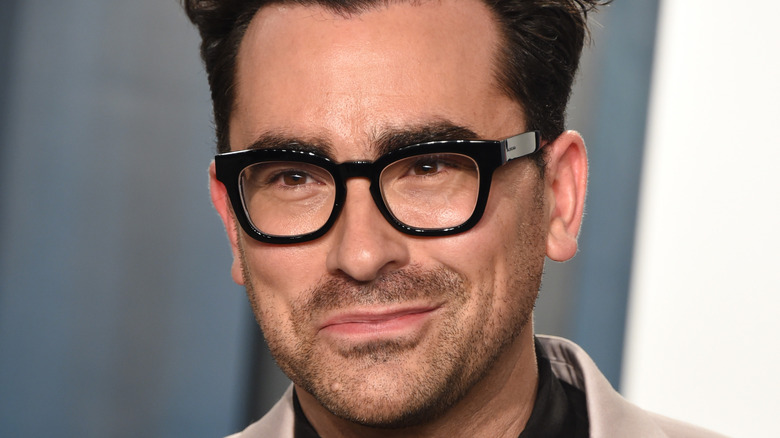 John Shearer/Getty Images
"Schitt's Creek" has become a huge hit among viewers, and thanks to streaming platforms like Netflix, the series is earning new fans each day. The quiet Canadian television series took off — even after it came to an end — and has become one of the best, and most quotable, television shows in the past decade (via The Guardian). The show was created by Dan Levy and his father, Eugene Levy. The duo starred as father and son David and Johnny Rose on the series alongside actresses Annie Murphy (Alexis) and Catherine O'Hara (Moira). The series ran for six seasons and aired its final episode in April 2020. However, since that time, there has been major speculation about a movie that would reveal to fans what the characters are up to now.
According to Us Weekly, a few months after the series finale, Dan revealed that a "Schitt's Creek" movie was entirely possible. "I'm very sort of sensitive to overstaying your welcome in any capacity. So we'll see in a few years, if it all sort of comes together," he said in November 2020. In April 2021, Murphy reignited fan interest in a movie when she revealed she wanted to return to the character of Alexis Rose. 
"Did David and Patrick adopt a kid? I sure hope Alexis doesn't because I think she is perhaps not quite in that yet, but I don't know. I just want to see everyone on screen again and I will be a happy camper," she said. Now, Dan is giving a big update on the possibility of a "Schitt's Creek" movie.
Dan Levy gives a Schitt's Creek movie update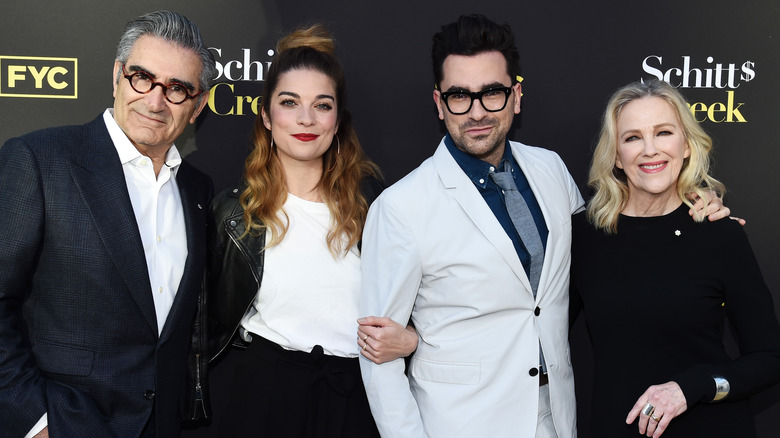 Amanda Edwards/Getty Images
According to Digital Spy, it's not just Annie Murphy who would like to see the Rose family and the rest of the "Schitt's Creek" crew return for a continuation of the story. Dan Levy gave fans a big update about where his head is at regarding a movie version of the hit television series. While speaking to Town & Country, Dan revealed that he no plans for a movie at the moment, but that he has hope for the future. 
"Listen, I love everybody so much. I love Annie, even for hinting at that. We had such a great time making the show and I think if the idea is right, I would love to explore what a movie could look like, but I don't have that idea yet. I'm still searching for it," he stated.
Dan also admitted that he wanted to give fans some "time to miss" the series. "I'm taking some time and we'll see what happens in the next couple of years, but my fingers are tightly crossed," he shared. 
In addition, Levy's father, Eugene Levy, has also hinted about returning to the series, saying in late 2020 that the possibility was "never ruled out," (via Us Weekly). For now, it seems that fans will have to be content with reruns of the comedy series.