The Actual Lip Color Alyson Hannigan Wore As Willow In Buffy The Vampire Slayer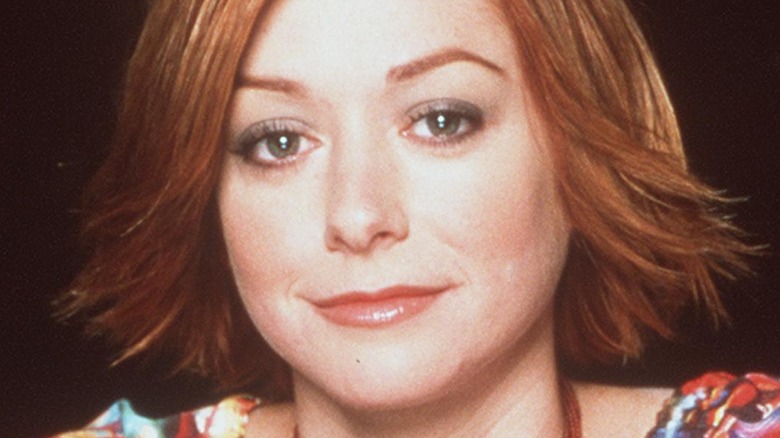 Getty Images/Getty Images
"Buffy the Vampire Slayer" wasn't just a go-to for supernatural drama in the '90s, but it also gave teens some amazing outfit and makeup inspo. And as more people discover the series in the 21st century, a lot of the trends that dominated the era – and the show – are making their return (via Vogue).
While a lot of people would look to Sarah Michelle Gellar's portrayal of Buffy Summers for the most ideas, Alyson Hannigan had a lot of subtle looks in her role as Willow Rosenberg throughout the series run. Leaning more towards the geekier side of '90s fashion at the beginning of the series, as Willow developed her own supernatural abilities, her style also took a turn midway through the series to rival that of Buffy's (via Multiversity Comics).
And it turns out it's not that difficult to replicate Willow's looks throughout the series. So if you're looking to add a few Hannigan-inspired looks to your lipstick collection, here are the must-have colors.
You can recreate Willow's look with natural and nude shades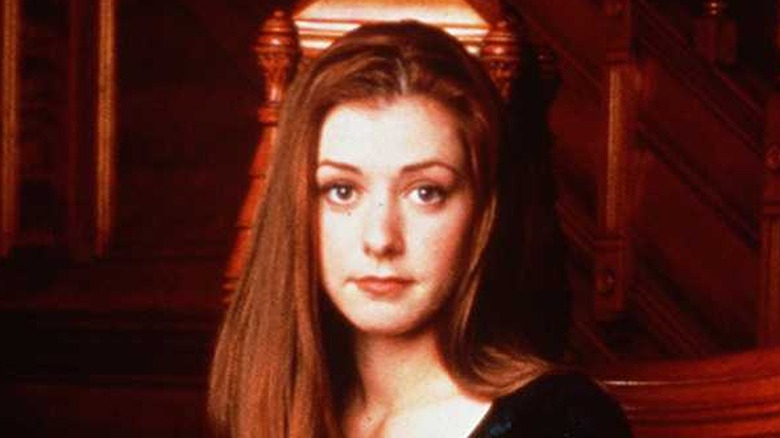 Getty Images/Getty Images
The secret behind Alyson Hannigan's lip color as Willow has been revealed thanks to TikTok beauty guru Brittany Cale, who's done mountains of research into the exact shade so you don't have to. Described as a neutral lip by Cale, the color was actually achieved by the show's make-up artists by combining three items – Merle Norman lip pencil in gold spice, a Prescriptives Color Block lipstick in spice, and Jurlique Lip Care Balm.
While you can still get Jurlique's Lip Care Balm, the other two items have long been discontinued according to Cale. But thankfully there are items in this century that can truly replicate the look. To recreate the tones of Merle Norman's lip pencil, the beauty guru recommends a nude lip liner like NYX's Slim Lip pencil in the shade natural. As for Prescreptives Color Block lipstick, you can recreate that look with MAC's Love Me lipstick in the shade Laissez-Faire.