Did Diana Really Want To Save Her Marriage To Prince Charles?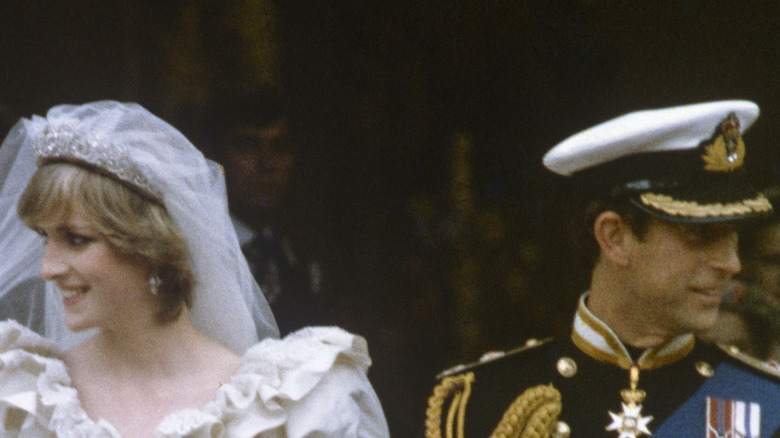 David Levenson/Getty Images
Prince Charles and Princess Diana presented the world with what seemed like a fairy tale romance when they got engaged in 1981 after a whirlwind courtship. Their time together resulted in a wedding watched by approximately 750 million people across the globe on their televisions on July 29, 2981, according to Vogue. Lady Diana Spencer walked down the aisle followed by a 25-foot train (via Wedded Wonderland) and the world thought it was watching the beginning of a royal marriage that would last forever.
Of course, as we know now, that was never meant to be. Only a little more than a decade later, Charles and Diana separated and Diana admitted that Camilla Parker-Bowles – the woman Charles has been married to since 2005 — was always a part of their marriage. In fact, Vogue reported that Diana found a bracelet that Charles had meant for Camilla just before her 1981 royal wedding. But despite all that, did Diana really want the marriage to end?
Diana hung onto her marriage to Prince Charles for as long as she could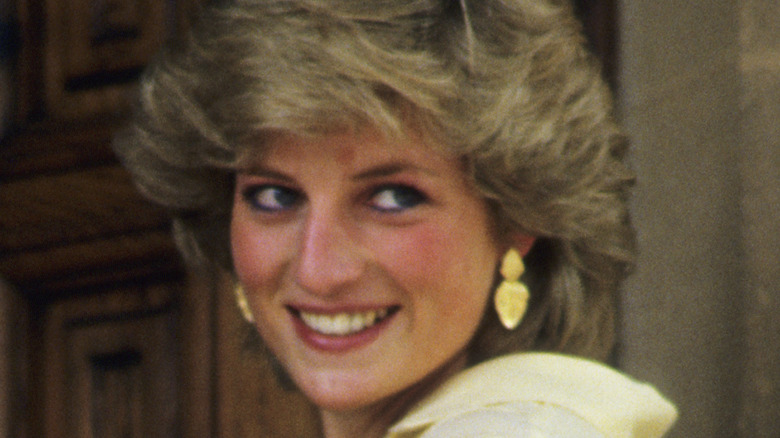 Georges De Keerle/Getty Images
Although Prince Charles and Princess Diana separated in 1992 after a little over a decade of marriage that produced two sons, Prince William and Prince Harry, they did not divorce until several years later. The marriage did not officially end until 1996, according to Vogue — and that may be because Diana still had hope her marriage could be saved.
"I think that even after the separation in 1992, they still carried on doing engagements. I don't think Diana ever really wanted to truly give up," royal expert Emma Cooper told Us Weekly. "Actually, it was the queen in the end [that] said, 'You're separated. You need to get divorced." And I think she never, ever — did she really want to do that? Look, I don't know. It feels to me from the evidence of all the testimony that we had in her own words, that it was hard for her."
This was the telltale sign that Diana's divorce hurt her emotionally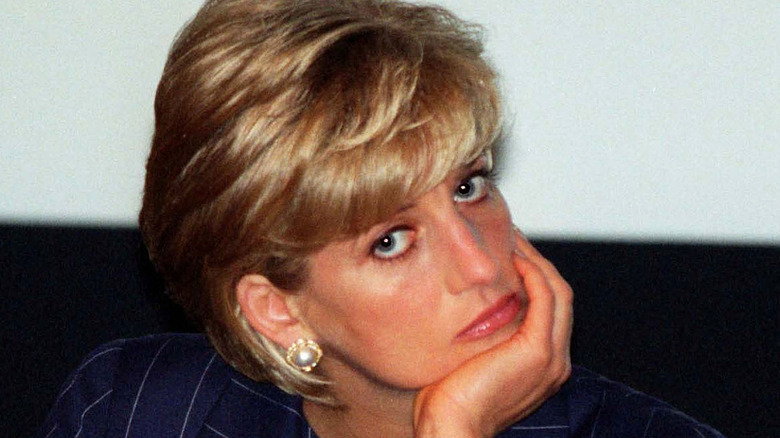 Anwar Hussein/Getty Images
Divorce can take an emotional toll on anyone, especially when your entire courtship, marriage, and separation played out in the watchful public eye. When royal expert Emma Cooper was doing research for CNN's new docuseries simply titled "Diana," she came across information that made her rethink what was really going on when Prince Charles and Princess Diana split.
"On the day Diana's divorce papers came through, she sat there on her own in Kensington Palace, and she told [royal correspondent Jennie Bond] that the one thing she wanted to do was just pick up the phone and speak to Charles and I just thought, 'Wow,'" Cooper said (via Us Weekly). "Then she said, 'Oh, but I couldn't because I know he'd just think I was silly again.' And I thought, 'That's somebody who is not walking out of a marriage without feeling emotion.'" Cooper went on to share that even on the day that the divorce papers were handed down, Diana was still photographed wearing her wedding ring. "I don't think she ran out of that marriage," Cooper concluded.