Does Chris Christie's Prediction For The Republican Party Involve Dissing Donald Trump?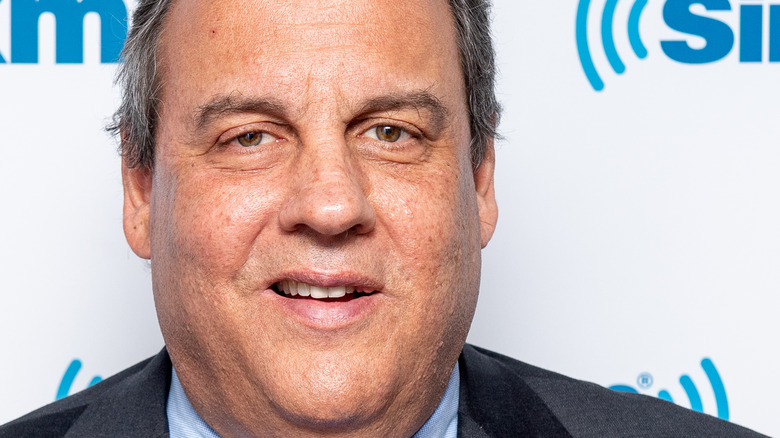 Roy Rochlin/Getty Images
There was a time when Chris Christie and Donald Trump seemed to be the best of friends. After meeting in 2002 when Christie was the top federal prosecutor in New Jersey, their friendship flourished as Christie became the Garden State's governor in 2010 and went on to endorse Trump's presidential run in 2016 (via New York Times). "He is rewriting the playbook of American politics because he is providing strong leadership that is not dependent upon the status quo. The best person to beat Hillary Clinton in November is undoubtedly Donald Trump," Christie said at the time (per NBC News).
While Christie was let go from his role as as transition director after Trump's win, Christie did earn a spot on the administration's opioid commission. In fact, he claimed that he turned down seven jobs that were offered to him, including Labor secretary, Homeland Security secretary, special assistant to the president, ambassador to Rome and ambassador to the Vatican (per CNBC). Yet he still remained close to Trump — until the Covid-19 pandemic and the two disagreed on the importance of masks. After Christie was hospitalized with the virus, he urged Trump to take mask-wearing protocols more seriously, per Yahoo. He also didn't support Trump's claims of voter fraud after his loss in 2020. "I talk tonight not as a former governor, but as a former US attorney. There's just no basis to make that argument tonight. There just isn't," Christie said (per Mediaite).
Chris Christie believes the GOP needs to move on from 2020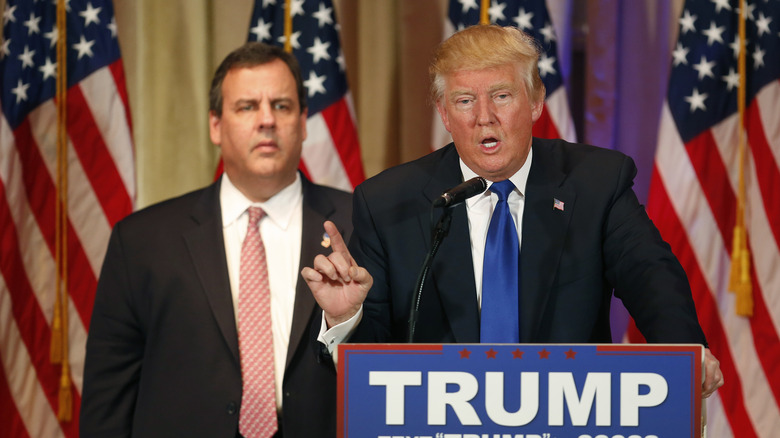 Bloomberg/Getty Images
While Chris Christie was once one of Donald Trump's biggest supporters, the former New Jersey governor now believes the Republican party needs to move on from Trump's fixation with the 2020 election. "We can no longer talk about the past and the past elections — no matter where you stand on that issue, no matter where you stand, it is over," Christie said at a GOP event (per CNN). "Every minute that we spend talking about 2020 — while we're wasting time doing that, Joe Biden, Kamala Harris, Nancy Pelosi and Chuck Schumer are laying ruin to this country. We better focus on that and take our eyes off the rearview mirror and start looking through the windshield again."
As for whether or not Christie will make his own presidential run in 2024, he remains undecided. But he did say Trump's plans will have no bearing on his own. "Absolutely not. My decision will never be based on anybody else's candidacy," he told CNN. "It will be based on whether I believe I have the talent, the skill and the ability to be able to win. And anybody who says that they'll step aside for anybody else, I'd say to you, doesn't belong being president. If you don't believe in yourself enough to stand up to anyone, then you can't possibly stand up for everyone."