Derek Hough Explains The Confusing Dancing With The Stars Elimination Process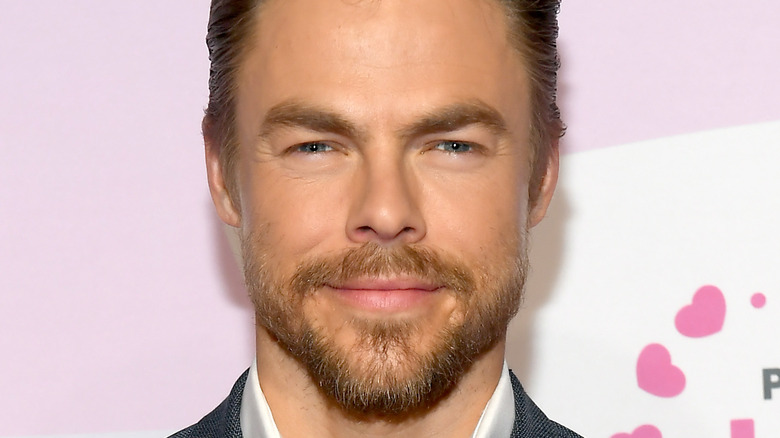 Bryan Steffy/Getty Images
"Dancing With The Stars" fans tune in each week to see which famous celebrity dancers make it through to the next week, and who is unfortunately eliminated from the competition. While "DWTS" seems like a well-oiled machine, there are so many things about the show that fans don't see or understand. One of the little-known facts about the dance competition is that the judges are required to score the contestants almost immediately.
During an interview with Business Insider, producer Joe Sungkur revealed that the judges don't have long to share their scores. "The judges have a piece of paper on their desk. After each dance they'll write down their score. The piece of paper is then run frantically to the control room," Sungkur explained. "Standards and practices from ABC then verifies that everything is fair and checks those scores, and we then go to the judges to reveal their scoring and we double-check that the score they hold up reflects the score they wrote down."
While that may seem a bit confusing to fans, current "DWTS" judge Derek Hough is now opening up why the elimination process is also a bit perplexing for fans.
Len Goodman ultimately has two votes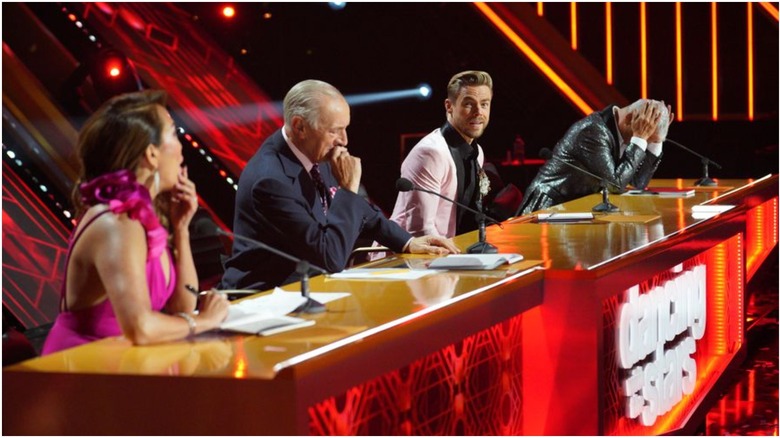 ABC/Christopher Willard
"Dancing With The Stars" viewers have been a bit confused about the show's elimination process this season. Currently, the two contestants that earn the lowest combination of judges' scores and fan votes make up the bottom two. Those contestants are then brought before the four judges, who cast their vote on who to save. However, because there are four total judges, there are incidences where the panel could be split. In the event of a tie, head judge Len Goodman's vote is the deciding factor, meaning that he ultimately chooses who stays and who goes, per Pop Culture.
Recently, "DWTS" judge Derek Hough opened up about the confusing wording of the process and explained it in terms that fans are more likely to understand. "I still don't understand it, and I've said this to producers. I was like, 'Guys, we gotta reword this thing because the tie doesn't make sense,'" Hough told Us Weekly. "So basically, this is kind of the way I'm explaining it: Essentially, Len [Goodman] has two votes, that's it? Len has the weight of two votes. I wish we just said it like that because that makes so much more sense," he added.
In earlier seasons of the show, the contestants' scores and fan votes completely decided their fate, and those with the lowest numbers would go home. The new system is designed to help the judges keep the most talented dancer on the show for a longer period of time.