Why Dancing With The Stars Fans Are Angry With Tyra Banks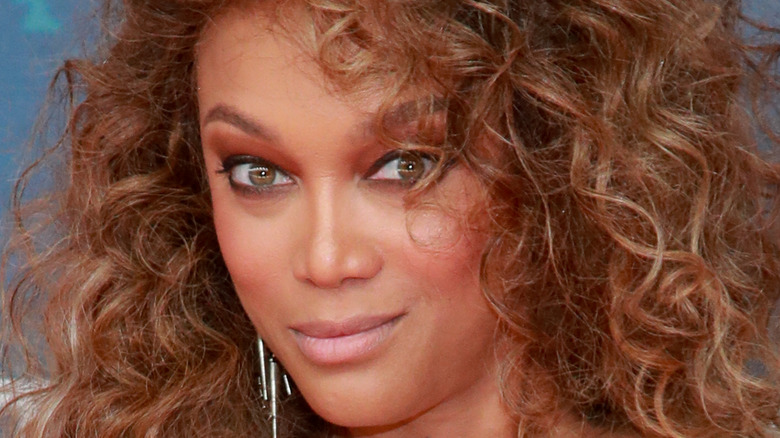 Rich Fury/Getty Images
"Dancing With The Stars" viewers haven't been afraid to speak out about any issues they have had with the show in the past. Unfortunately for the current host, Tyra Banks, some of the public backlash has fallen her way. It first began when "DWTS" announced that they had parted ways with longtime host Tom Bergeron and his co-host Erin Andrews. The show's producer Andrew Llinares revealed that the move wasn't personal against Bergeron and Andrews, but that it was down to keep the long-running show fresh (via TVLine).
Fans started to speak out about the move online, and became even more unhappy when Banks was officially named the new and only host for Season 29 (via Yahoo). Some viewers criticized Banks' hiring and even went as far as to mock her wardrobe changes during each episode. "Bring Tom [and] Erin back ... they made a great team !!!," one person said, per the outlet. "Why does [Tyra] think that she has to change her gowns so many times ... the shows not about her it's about the dancers ... sad!," another said. "Look, I did not enjoy last season. I don't know most of the so-called stars. I really REALLY miss Tom and Erin. And I did not take to Tyra at all. The show does not work for me and I've watched every single episode since day 1. Very sad," a third person declared.
Now, fans are fuming at Banks again in Season 30.
DWTS fans call out Tyra Banks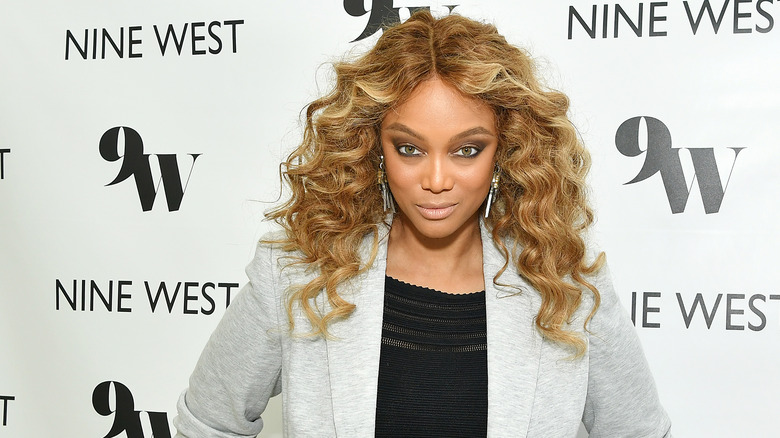 Amy Sussman/Getty Images
Last week's episode of "Dancing With The Stars" was a tough one for gymnast Suni Lee. The gold medalist performed two dances during the show's Queen-themed episode. However, Lee battled illness the entire time. Lee hit the dance floor to dance a paso double with her partner Sasha Farber on November 1, but as soon as the dance was over she ran off the stage to get sick, per Pop Culture. For his part, Farber accepted the couple's scores alone. However, Lee did return later in the episode to participate in the relay dance, and returned to the stage again for the elimination results.
Fans later praised Lee's will to compete but revealed that they were unhappy about how host Tyra Bank handled the situation, per Yahoo. During the episode, Banks made comments about Lee feeling poorly and having tummy issues, also admitting that the gymnast had been throwing up. She later asked the ill star to elaborate on how she was feeling, which sparked complaints among fans online.
"Did Tyra really have to announce Suni had to run to the bathroom?? She's so unprofessional," one fan wrote on Twitter. "Jeez, Tyra... We get it, Suni isn't feeling well. What happened to Girl Code?" another said.
Thankfully, Lee now seems to be feeling better after her on-air illness.