Inside Blake Shelton's Friendship With Fellow Musician Joe Nichols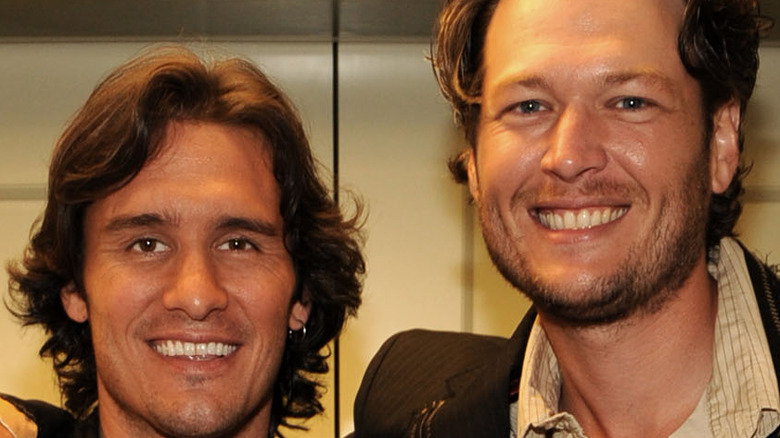 Rick Diamond/Getty Images
Blake Shelton is one of the most connected musicians in the industry. This is thanks in part to his huge presence on talent shows like "The Voice," as well as blockbusters like "Pitch Perfect 2," "The Ridiculous 6," and even "The Angry Birds" (via IMDb). Along the way, Shelton has made dozens of friends, but there's one musician in particular that has stuck with the country star since his breakthrough single "Austin" in 2001 (via Country Thang Daily).
This came after landing a record deal with Giant Records (via Taste of Country), which also happened to house the talented Joe Nichols. He came onto the country scene a little before Shelton with his debut, self-titled album in 1996 (via AllMusic), but it was his second album "Man With a Memory" that was his ultimate breakthrough, which was released a year after Shelton's self-titled album.
So how did Blake Shelton and Joe Nichols actually cross paths?
Joe reckons there should be more people like Blake in the country industry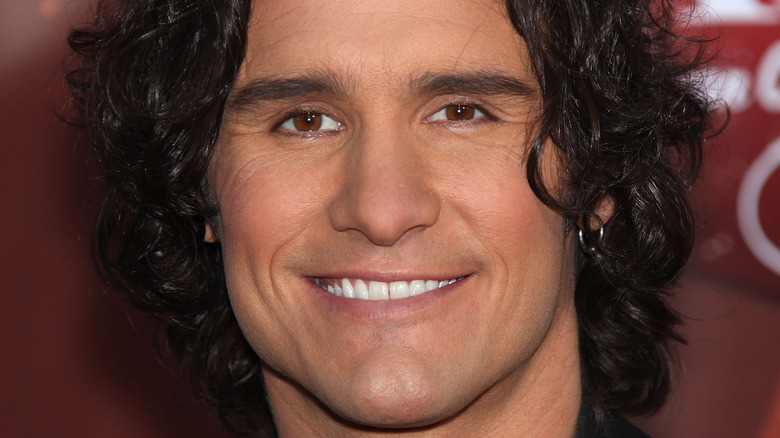 DFree/Shutterstock
As Joe Nichols revealed in an interview with The Boot, the two musicians first met in 1998 thanks to their shared record label. Or, as they like to put it, "the 'Artist Protection Program,'" Nichols joked. "It was way back in the day, and we had a lot to gripe about," the musician went on to explain, but it wasn't all negative. "We had a lot to be thankful for back then, too, and we'd spend a lot of time wondering what, if, and when it's gonna happen for us."
Blake Shelton found success before Nichols, but that didn't bother the singer. "I'm proud it's just exploded for him. If there's anybody in country music that deserves to be heard, it's Blake," Nichols said, adding that Shelton has "a great voice, he's got a great ear for songs, and my God, that guy's a hoot!" Obviously Nichols has been around the singer enough to know his personality, and he reckons there should be more guys like Shelton in country. "We've got a lot of voices, and a severe lack of personalities," he said. "But he's one of those guys whose personalities you've gotta like!"
Blake posted the ultimate throwback of he and Joe before they were stars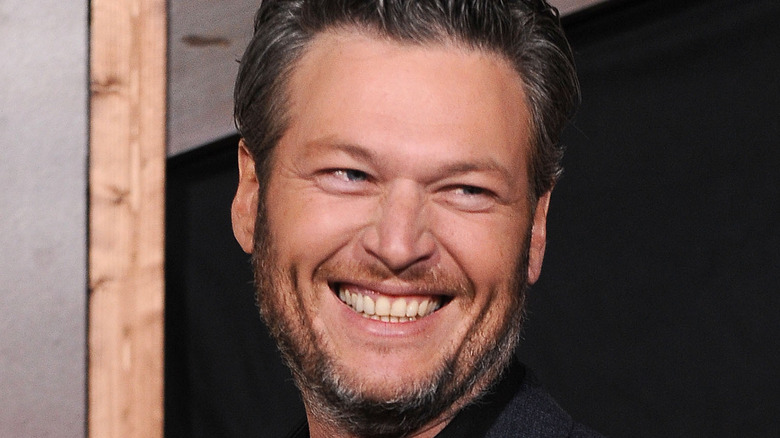 DFree/Shutterstock
Obviously, Blake Shelton means a hell of a lot to Joe Nichols, but what about the other way around? Unsurprisingly, Shelton speaks very highly of his fellow musician. "I'm a huge Joe Nichols fan," Shelton told The Boot, adding that when he releases new music, "I'm one of the first people pushing old ladies over at Walmart to get one."
For the "Austin" singer, his and Nichols connection is "beyond friendship" thanks to their over two decades of knowing each other. "I'm a fan his voice and just what he does," Shelton continued, "He's got this thing about him that takes me back to why I wanted to do this to begin with," he said, emphasizing his initial move to Nashville being a big part of that decision as well (via Velvet Ropes).
Shelton is also one for reminiscing, posting a throwback snap of he and Nichols back in the '90s. "We were still kids in Nashville just trying to make it in this picture," Shelton wrote in January 2021 (via Twitter). "So crazy how it's already 25 years or more later."