Blake Shelton Reveals Why He Didn't Invite His Famous Friends To His Wedding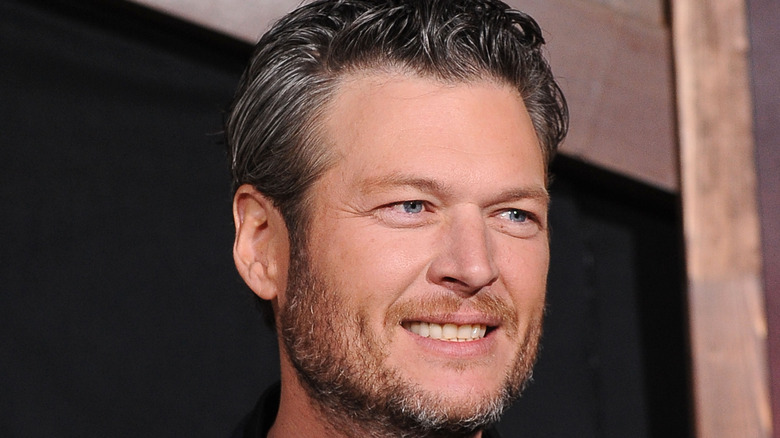 Shutterstock
Back in October 2020, Blake Shelton and Gwen Stefani announced their engagement after four years of dating. The pair first met as coaches on "The Voice" in 2014, though they were both married to other people at the time, per People. The pair were married in an intimate ceremony on Shelton's ranch in Tishomingo, Oklahoma on July 3, 2021. Many wondered how Shelton and Stefani's unique styles would mesh during their intimate wedding, but Carson Daly, a friend of the couple who officiated their wedding, said that their celebration of love was simply perfect. "The best way to describe it is it was perfectly them — the whole weekend and the marriage itself," Daly said on NBC's "Today." "It was as elegant and refined and cool as Gwen is, and it was as country and down-home and fun as Blake is." As if to prove just how much he loved his new bride, Shelton had a beautiful chapel built on the couple's property for the couple to exchange vows during the wedding ceremony, per Page Six.
Aside from Daly, it appears as though many of the couple's other high-profile friends were not in attendance for their wedding. Most of the guests at the intimate ceremony included family members of Shelton and Stefani. Finally, Shelton addressed the fact that some of his famous friends made comments about not being invited to his wedding.
Blake Shelton wanted to keep his wedding ceremony intimate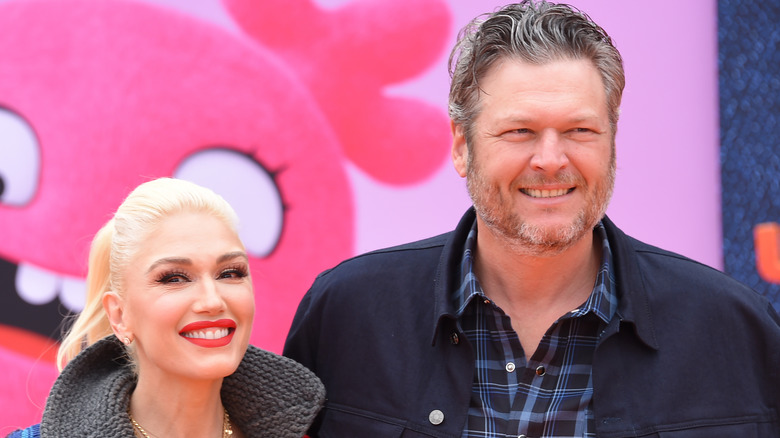 Shutterstock
During an appearance on the SiriusXM radio show "The Highway" in August 2021, country singer Blake Shelton spoke about the small guest list at his wedding and the fact that it appeared to have ruffled a few feathers. "I've had awkward conversations with so many of my friends," Shelton said on the radio show. "'Oh, oh, yeah. I read about that. How was that?' Listen, we kept it small, get over it."
While it's likely that the couple kept it small due to the ongoing coronavirus pandemic, at least one of their close friends, Luke Bryan, seemed to take his missing invite personally. "I did not know it was happening," Bryan told People. "I found out with the rest of the world. But ... I have started my mental wedding gift soirée. I'm going to get a big box and there will be embarrassing items in there."
Shelton and Gwen Stefani also left Adam Levine, who once starred alongside the couple on "The Voice, off the guest list. The couple had previously stated that Levine had an open invitation to their wedding. "I'll go to the wedding and I'll object," Levine joked during an interview with People back in April 2021. "I probably won't be invited now that I'm saying this on live television. But I'll be there somehow." A reason for his absence at the wedding has yet to be revealed.