How Did Olivia Jade's Parents React To Her DWTS Elimination?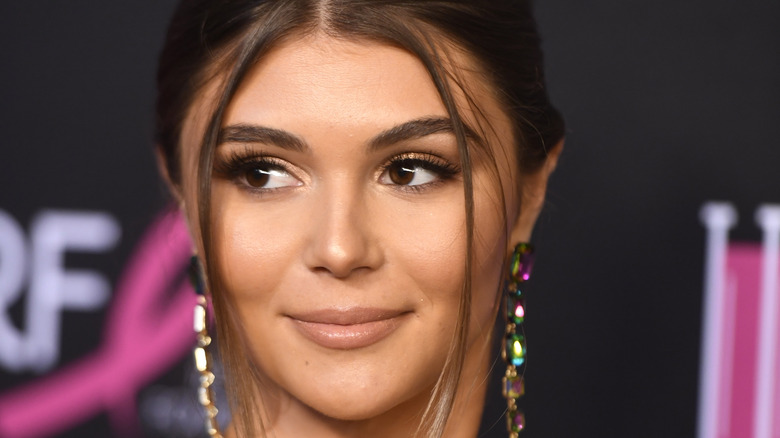 Frazer Harrison/Getty Images
Olivia Jade Giannulli may have created a name for herself by becoming a popular social media influencer with followers on platforms such as Instagram and YouTube. However, she's also well-known because of her famous parents. Giannulli just happens to be the daughter of fashion designer Mossimo Giannulli and former "Full House" star Lori Loughlin (via Yahoo). While Giannulli was once one of the most popular influencers on the web, things took a turn when both of her parents were arrested in connection to the college admissions scandal, per People. The pair plead guilty after being accused of paying $500,000 to get their daughters into the University of Southern California under false pretenses, a crime for which they both served jail time for.
Months later, Giannulli rose above her family's scandal and opted to join the Season 30 cast of "Dancing With The Stars." The YouTuber admitted that her mom was behind the decision all the way. "My mom's been a huge support," Giannulli said at a press event (via Page Six). "She's in total mom mode, like, 'Make sure you take an Epsom salt bath.' She's trying to get me to take an ice bath! I'm like, 'I don't need an ice bath yet!'" Giannulli also admitted that her sister was also there to offer encouragement. "My sister [Bella] has been telling me she wants to come to every single show."
Sadly, Giannulli was eliminated from "DWTS" this week, and she even shared her parents' reactions.
Olivia Jade's parents are proud of her DWTS run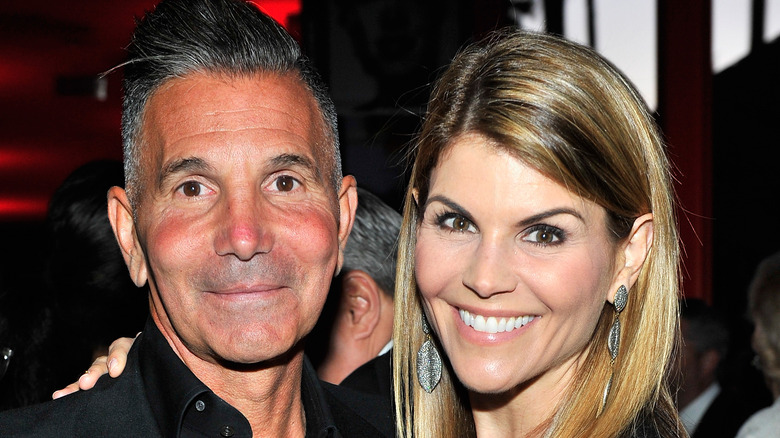 Donato Sardella/Getty Images
After her "Dancing With The Stars" elimination on Monday, November 8, 2021, Olivia Jade Giannulli opened up about how her parents Lori Loughlin and Mossimo Giannulli reacted to the news. Of course, the pair did what most parents would do and offered their daughter plenty of love and praise. "They are so proud of me for doing this show and they both were just like, 'Hey, you did it. You tried your best. We're proud of you for putting yourself out there and we love you,'" she told Us Weekly. "So they're great. They're obviously very supportive and I think that they're just like, 'OK, she's probably going to be very sad. So, I'm going to text her some really nice stuff right now.'"
As for her feelings on the elimination, Giannulli said that she learned so much from her time on the show. "I really found a drive and a work ethic that I think I've had since I was young, but maybe I haven't been able to execute in the last few years. So it's been really nice to find that again. And I think hard work really does pay off. That's something I'll carry forever," she said. "When you really give something your all [and] that joy you genuinely feel from doing it, there's nothing really like it. It's so rewarding," she added.
It seems that despite her "DWTS" elimination, Giannulli knows that she'll always have her parents to lean on in tough times.