Doug Emhoff's Ex-Wife Shares Surprising Insight Into His Marriage With Kamala Harris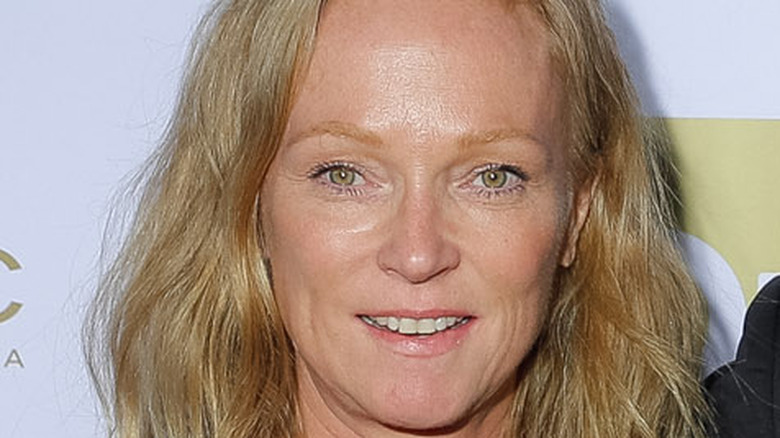 Brian De Rivera Simon/Getty Images
When it comes to blended families, rarely are real-life versions similar to what we see on shows like "Modern Family." According to iMom, finding happiness in a blended family is possible, but takes a lot of work. Relationships take time to grow between stepparents and their new stepchildren, and you can even form a relationship with your ex's new partner with some effort.
While this might sound unattainable for some people experiencing divorce, remarriage, and the blending of families, Doug Emhoff, his ex-wife, and his new partner, the vice president of the United States, have made their blended family thrive (via People). Vice President Kamala Harris called her husband's ex, Kerstin Emhoff, "a very close friend."
In an interview with Elle, Harris shared how they bonded over supporting her stepdaughter, Ella Emhoff, at her swim meets. "She and I became a duo of cheerleaders in the bleachers at Ella's swim meets and basketball games, often to Ella's embarrassment," she shared. "We sometimes joke that our modern family is almost a little too functional."
So functional that Doug's ex-wife knows the details of his marriage with the vice president, and has shared some insider information about it.
Vice President Kamala Harris has a happy blended family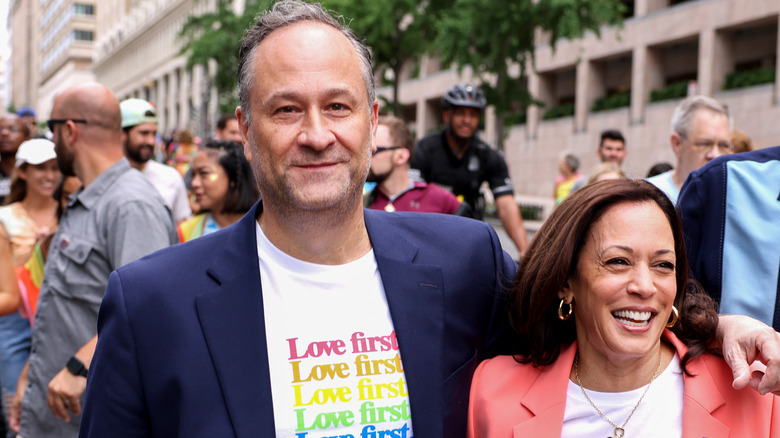 Anna Moneymaker/Getty Images
Many people are curious how the transition from a normal guy to the husband of the vice president of the United States would be. According to Doug Emhoff's ex-wife, he's handling it well. "He's doing great!" his ex-wife, Kerstin Emhoff, tweeted. "We are all so proud."
Kerstin is not just proud of her ex's ability to take on parenting and the responsibilities of being the partner to a high-standing government official, she is also proud of their blended family (via People). When Kerstin found out her former husband was dating the then-attorney general of California, she shared, "I just thought, 'Wow, that's cool. Don't mess this up!'" Kerstin was supportive from the beginning, sharing that she is proud of the husband her ex has become to Vice President Harris. "Of course he's a better husband, and that's great," Kerstin said. "That's how it should be."
Kerstin and Doug's kids are even proud of their blended family (via She Knows). Daughter Ella Emhoff shared, "It's not one of those things you can bring up casually," when asked about her famous family, adding, "like how do I normally say, 'Yeah, my dad's a lawyer. My mom's a producer. My stepmom's... the vice president.'"