How Kaitlyn Bristowe And Tayshia Adams Really Feel About Jesse Palmer Hosting The Bachelor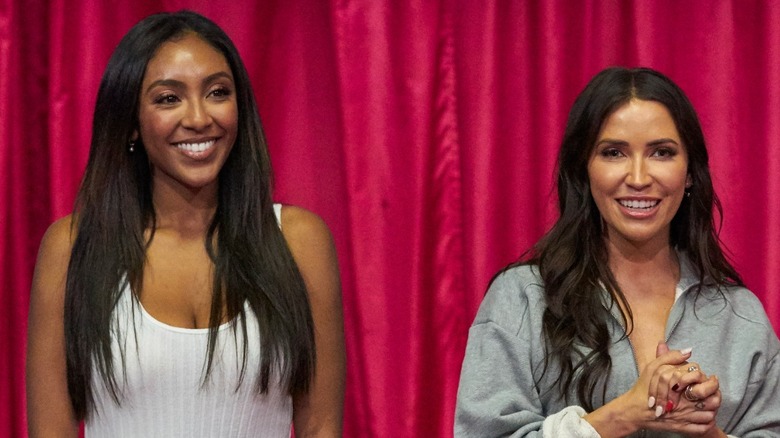 ABC/Craig Sjodin
Tayshia Adams and Kaitlyn Bristowe were announced as the hosts of "The Bachelorette" following Chris Harrison's dramatic exit from the franchise, per E! Online. Adams and Bristowe hosted Katie Thurston's season of the show, and eventually went on to host Michelle Young's season as well. After Katie's season aired, Kaitlyn spoke out about what it meant for her and Tayshia to be able to support her through the process as they understand the process as former "Bachelorette" stars themselves.
"I hope it helped to have to women there supporting her, relating to her and understanding her," Bristowe said after Katie's season ended. "I'm so proud of Katie. Always remember that we are all just doing our best. Sometimes reading comments can really hurt, and sometimes they warm my heart. At the end of the day I'm just honored to be a part of this and can't wait to be by Michelle's side as well. Thank you Bachelor Nation for giving us a chance."
In September, ABC announced that former "Bachelor" star Jesse Palmer would be taking over as the host of "The Bachelor" following Harrison's departure, and Adams and Bristowe later shared their thoughts on the network hiring Palmer for the gig, per Us Weekly.
Tayshia and Kaitlyn give Jesse their seal of approval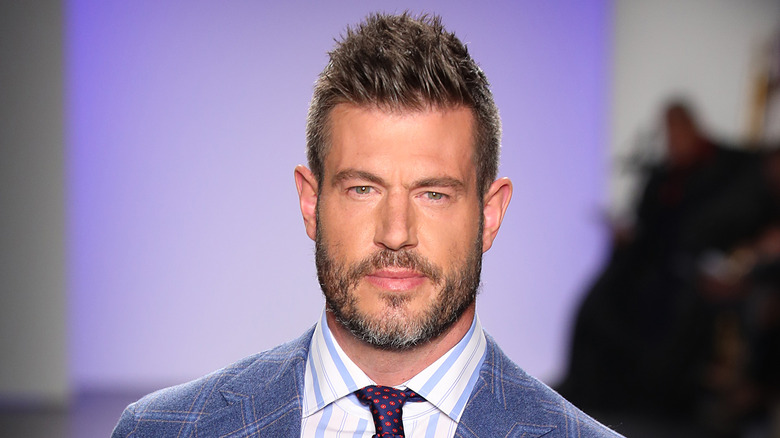 Brian Ach/Getty Images
Jesse Palmer was announced as the new host of "The Bachelor" earlier this year and quickly made a statement to Bachelor Nation about landing the gig, per Us Weekly. "For more than 20 years, 'The Bachelor' has brought the world dozens of unforgettable love stories, including at one time, my own," Palmer's statement read. "Falling in love is one of life's greatest gifts, and I am humbled by the opportunity to return to the show as host this season to offer the newest Bachelor advice gained from firsthand experience and I am grateful to play a small part in his journey."
Later, current "Bachelorette" hosts Tayshia Adams and Kaitlyn Bristowe revealed they were on board with Palmer being tapped as the show's new host. "I think it makes sense to have women around for 'The Bachelorette,' and men around for 'The Bachelor,' just to be supportive," Kaitlyn told Entertainment Tonight. "He's been the Bachelor, we've been the Bachelorettes. It's kind of nice to have that perspective. I'm here to validate your feelings and what you're going through," she added.
"I think it brings a whole different perception to 'The Bachelor' and 'Bachelorette,'" Tayshia concurred. "I think with Jesse, we might be able to bring it back to how the franchise used to be. He can give some pretty good pointers. I was excited for him ... I thought it was good for Jessie to come on."
Fans can see Palmer as the new host when "The Bachelor" returns next year.