Is This Really Where Travis Scott Went Right After The Astroworld Tragedy?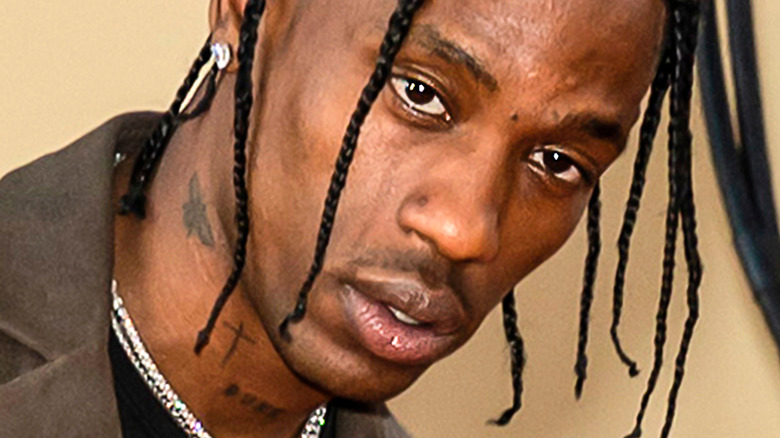 Ovidiu Hrubaru/Shutterstock
After the tragedy at Travis Scott's music festival, Astroworld, on November 5, many people are looking to place the blame on someone. At least eight people have died after things went off the rails at the festival, including a 14-year-old high school student, per The Sun. With such heartbreaking results from what should have been a fun day for music fans, people want answers.
The desperation to hold someone, or something, accountable for the tragedy has even led to a conspiracy theory that what occurred was some sort of demonic sacrifice, according to The Guardian. Comments on TikTok read, "This ain't a festival, it's a sacrifice," and "The music industry is demonic and collects souls."
However, many people do not believe it was a satanic sacrifice, but rather, improper planning and negligence. Reports about where Scott went after eight people died during his concert sent even more red flags waving for those critical of the rapper and his handling of the event.
Travis Scott attended an afterparty at Dave & Buster's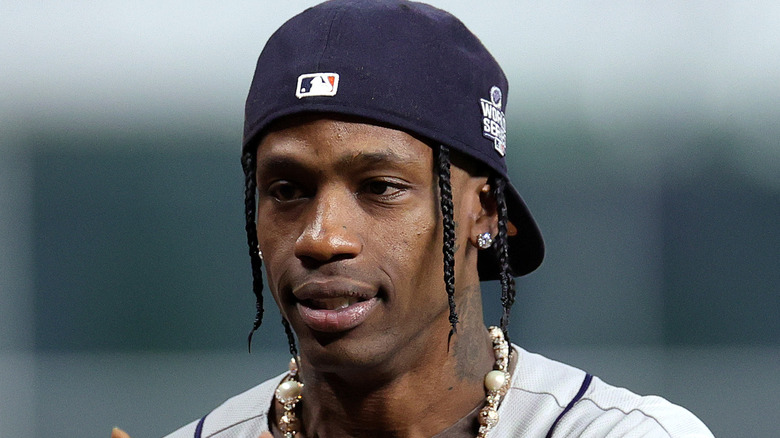 Carmen Mandato/Getty Images
Kylie Jenner, Travis Scott's girlfriend, wrote in an Instagram Story (via The Sun) that neither she nor Scott knew the extent of the November 5 Astroworld incident until the news broke following the event. She shared, "I want to make it clear we weren't aware of any fatalities until the news came out after the show and in no world would have continued filming or performing."
According to the New York Post, Scott ended his night at Dave & Buster's at an afterparty put on by Drake. Scott reportedly didn't know about the deaths that occurred that night and promptly left the party when the news broke, an insider told TMZ. The source said, "Travis didn't know the severity of the situation when he arrived at the party, as far as timing, this remains consistent with the fact that no one including the police had publicly confirmed the gravity of the events that had taken place."
However, some people believe that Scott had at least some idea what was going on during the concert. According to Billboard, ambulances were moving through the crowd, and Scott stopped his performance at least twice during the chaos. A Daily Mail video also shows Scott pausing the show while a fan in the crowd got help.