The Huge Number Of Emmy Nominations Law & Order Has Scored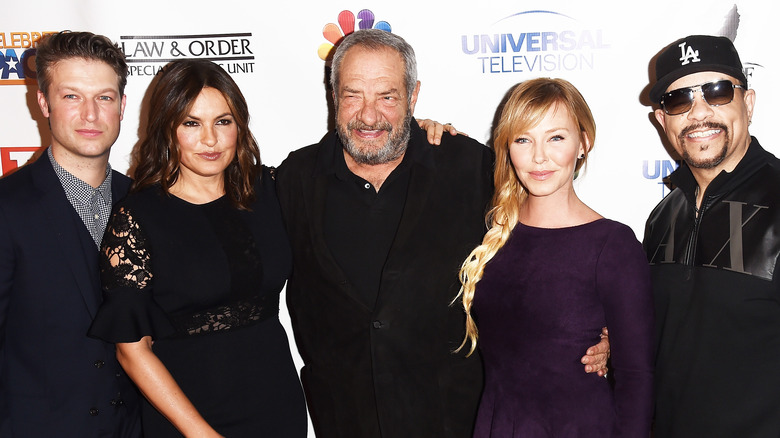 Nicholas Hunt/Getty Images
For over two decades, "Law & Order" and the spin-offs it has produced have been a fan-favorite series (via Showbiz Cheat Sheet). It is no secret that characters like Olivia Benson and Elliot Stabler keep fans coming back for more. The show is a megahit, whether it's in reruns or new episodes currently airing, viewers can't get enough!
According to Vice, "Law & Order," especially "Law & Order: SVU," are comfort shows for a lot of people, but especially women. The show is not only entertaining, but it provides support for those who are victims of the types of crimes portrayed on the show. Many women who are sexual assault survivors find the show empowering. "The first time I heard someone being referred to as a 'survivor' and not a 'victim' was on 'SVU,'" comedian Isaura Dos Santos shared with Vice.
It's not only fans who have a love for the show, the critics do as well. You might be surprised by the huge number of Emmy nominations (and wins) the show has gotten over its several decades on the air.
Law & Order has been successful at the Emmys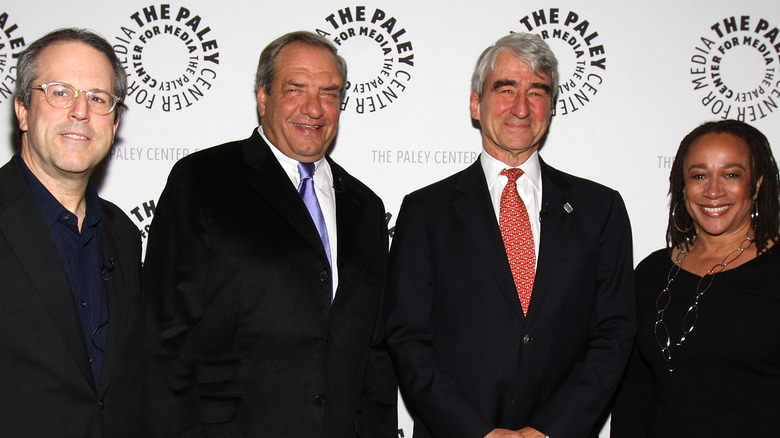 Ben Hider/Getty Images
If you're a "Law & Order" franchise superfan, you are likely not surprised to hear how many Emmy nominations the show and its spin-offs have raked in over the years. According to Emmy website, "Law & Order" proper has received 51 Emmy nominations in the several decades it's been on the air. Out of those 51 nominations, the show has won six Emmy Awards.
As for "Law & Order: SVU," the show has seen 24 nominations, six awards won, and one honor at the award ceremony, per the Emmy website. Mariska Hargitay, the show's star, has won the Outstanding Lead Actress In A Drama Series award once but has been nominated a total of eight times.
However, fans are surprised to learn that "SVU" hasn't won an Emmy in a while (via Showbiz Cheat Sheet). The last win was in 2010 and the award was given to a guest-star, not even a member of the full-time cast! The last time the show was nominated for an Emmy was in 2011, where Hargitay was once again nominated for Outstanding Lead Actress In A Drama Series but didn't win the prize.