Twitter Has Named This Performance The True Winner Of The CMAs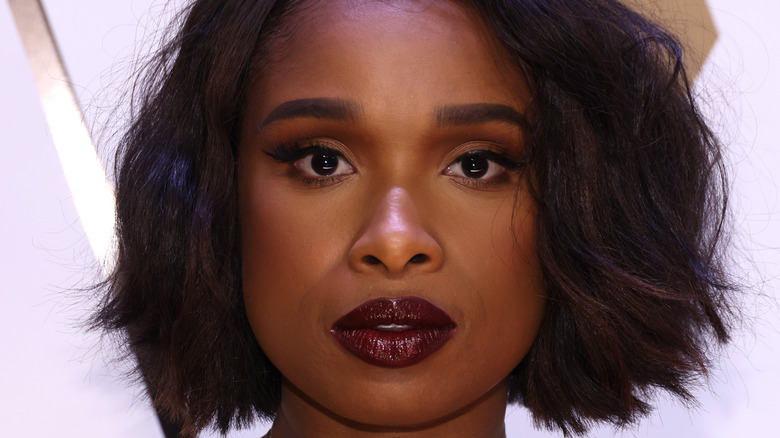 John Shearer/Getty Images
Her best work may be in the field of R&B, but Jennifer Hudson proved she could cross genres when she honored music legend Aretha Franklin and her country roots, with her own rendition of "Night Life," which was written by Willie Nelson. Saving Country Music, which was live blogging the event, simply said, "Told you Jennifer Hudson would show up everyone on this presentation, but Lord, wasn't expecting that. WOW."
Hudson's stellar performance added some sparkle to the event, which came under criticism from some country music fans because of the way organizers had handled the controversy surrounding singer Morgan Wallen and his use of a racial slur. While banned from attending, Wallen was still nominated for "Album of the Year." There were those who felt he should have been judged based on his music, including one radio station staffer who voted for Wallen. "He's got an album full of hits," he told The Washington Post. "He did some stupid things that he regrets, but I don't think he should be banned for life. I voted on the merits and music, not his personal life, not his beliefs."
Jennifer Hudson received two thumbs up for her performance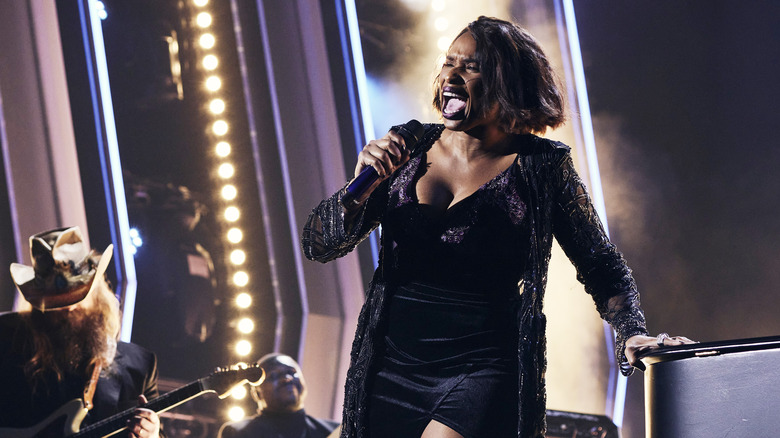 John Shearer/Getty Images
While Wallen fans had taken to Twitter to express disappointment over his loss in the "Album of the Year" category, ill feelings were set aside when Hudson took the stage.
"I can't even speak @IAMJHUD and @ChrisStapleton performance at #CMAs #CMAwards dang," raved one Twitter user. "That is soul. Thank you for taking me to church."
Another user echoed the sentiment. "Pretty sure @IAMJHUD and @ChrisStapleton just held church on stage at the #CMAS2021 after the military tribute!" they wrote. "Hey, Hollywood. Watch and take notes. This is how it's done!" 
A third appeared to need a reminder that they were watching a country music show, writing, "Chris & Jennifer Hudson. Yeah, this is still the 55th Annual CMA Awards. Tribute to Aretha Franklin's country leanings."
A longtime fan seemed amused by the fact that their fellow Twitter users knew little about Hudson until tonight. "Wait, are people surprised that Jennifer Hudson blew the roof off an awards show? That's been her signature since 2007."