Morgan Wallen's CMAs Absence Has Fans Completely Freaking Out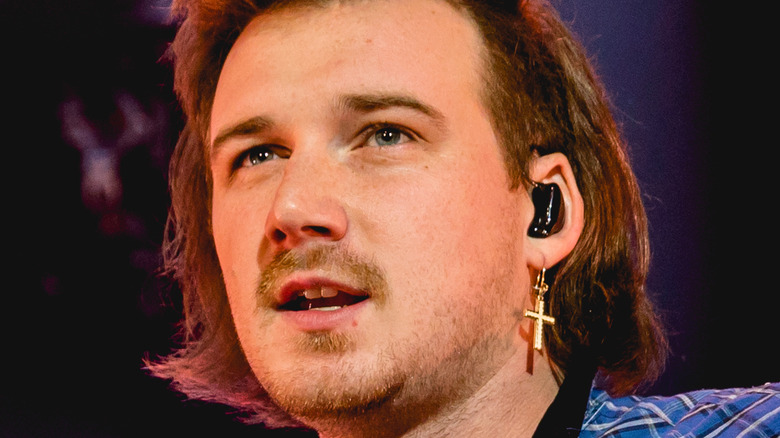 Tony Norkus/Shutterstock
He may have been disinvited from playing — or appearing — at the CMA awards this year, but Morgan Wallen is still in the running for one award. His album "Dangerous: The Double Album" is up for Album of the Year, even though he is considered ineligible for Entertainer of the Year and Male Vocalist of the Year (via Tennessean).
Fans would have known this when the event kicked off, but many took to social media to grouse about his absence, and they made the hashtag #FreeMorganWallen a thing. One Twitter user called out organizers for keeping Wallen out in the cold, writing, "@CountryMusic not one person performing or getting awards is perfect. @MorganWallen deserved to be there tonight!" 
Another tweeted, "No matter who 'wins' tonight, we all know that @MorganWallen is the actual entertainer of the year."
A third voiced their support for the singer, writing, "@MorganWallen you are better than CMAs. Keep doing what you do! We are listening! You will keep being successful singing your song. We love and support you!!" 
Another expressed a hope for this outcome: "I hope @MorganWallen wins the CMA album of the year. That would really grate on all the woke people who tried to cancel him this year ..."
Wallen's scandal involved a racial slur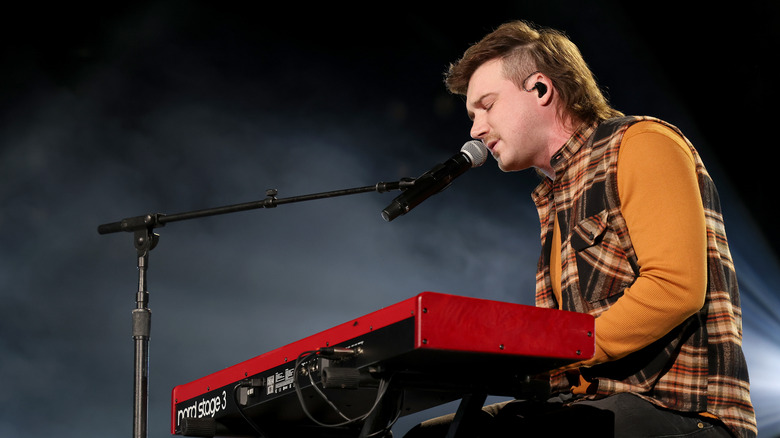 John Shearer/Getty Images
Morgan Wallen might have enjoyed a meteoric rise as one of country music's most talented up-and-coming artists, but he became newsworthy when he was filmed using a racial slur when he was talking to neighbors outside his home in Tennessee. He's since tried to explain the incident, telling Good Morning America's Michael Strahan, "I was around some of my friends, and we just ... we say dumb stuff together. And it was — in our minds, it's playful ... that sounds ignorant, but it — that's really where it came from ... and it's wrong."
Wallen has since apologized for using what he labeled an "unacceptable and inappropriate racial slur" and has tried to move on by saying, "There are no excuses to use this type of language, ever. I want to sincerely apologize for using the word. I promise to do better." 
While his songs were subsequently banned from radio play for a while, it ended up pushing his album sales, putting "Dangerous" on the top of Billboard 200's chart for 10 weeks and Number 1 on the Country Albums chart for 38 weeks. Wallen did win three awards at the Billboard Music Awards in May, but he wasn't invited to that either (via Billboard).