The Former Aide Who Accused Meghan Markle Of Bullying Has More To Say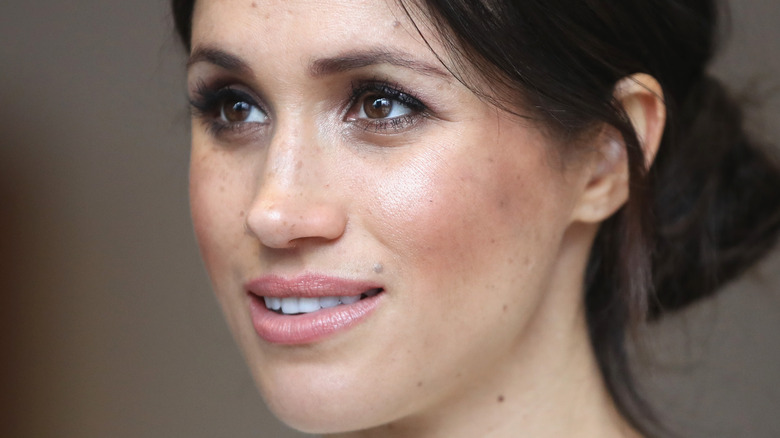 Chris Jackson/Getty Images
Meghan Markle's former communications secretary, Jason Knauf, has more to say about the Duchess of Sussex. 
In a statement to The Times published in March 2021, sources revealed ahead of Markle and Prince Harry's bombshell Oprah Winfrey interview that Knauf had submitted allegations of bullying against Markle in October 2018, while he was working as the couple's aide. In a leaked email, American-born Knauf alleged that the Duchess of Sussex had bullied two PAs out of their jobs at Kensington Palace and also voiced his concerns over the treatment of another staff member.
Speaking at the time of the email's leak in March 2021, the couple's spokesman denied the claims, adding that Markle was "saddened by this latest attack on her character" (via The Sun). 
In the leaked 2018 email, Knauf wrote, "I am very concerned that the duchess was able to bully two PAs out of the household in the past year. The treatment of X [name removed] was totally unacceptable." He added, "The Duchess seems intent on always having someone in her sights. She is bullying Y [name removed] and seeking to undermine her confidence. We have had report after report from people who have witnessed unacceptable behavior towards Y [name removed]" (via Royal Central).
Now, in a new court appeal, Knauf is speaking out again. This time providing a witness statement against Markle in a case involving the Duchess and the UK newspaper The Mail on Sunday.
Jason Knauf has a lot more to say about Meghan Markle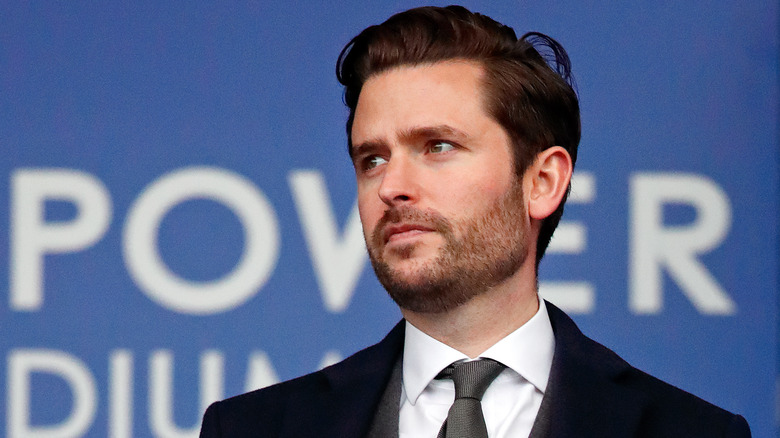 Max Mumby/indigo/Getty Images
According to Newsweek, Markle previously sued The Mail on Sunday for breaching her privacy and copyright after the newspaper published a supposedly private letter she had penned to her father, Thomas Markle, during which she requested that he refrain from speaking to the media. Markle eventually won the case in February 2021. 
However, months later, The Mail on Sunday is now appealing the court's decision, claiming that the Duchess was well aware that the letter might become public when she wrote it. Lawyers for The Mail on Sunday have claimed that fresh evidence supplied by Knauf will contradict Markle's version of events in the original court case, if the judge allows it to be admitted. 
A court filing obtained by Newsweek reads, "If permission is granted by the Court of Appeal to introduce Mr. Knauf's recent witness statement, [The Mail on Sunday] will rely on it as evidence that [Meghan] considered it at least a serious possibility that the letter would be made public by her father and crafted the letter with that possibility specifically in mind. [Meghan's] pleaded case is very different, namely that she did not even suspect that he would disclose the letter."
Jason Knauf's new evidence against Markle's claims includes a leaked text message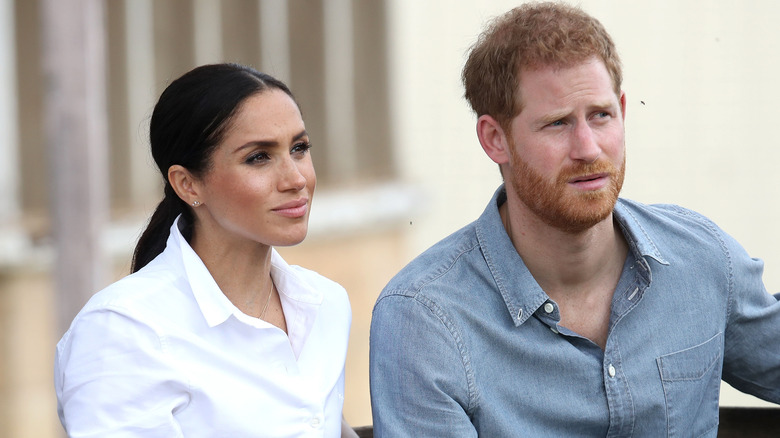 Chris Jackson/Getty Images
Per The Daily Mail, the new evidence provided by Knauf includes a text message sent to him by Markle prior to her writing the infamous letter to her father. It allegedly reads, "Everything I have drafted is with the understanding it could be leaked," which backs up The Mail on Sunday's claim that Markle was aware the letter could one day become public.
In a follow-up text to Knauf, the Duchess allegedly wrote, "I feel fantastic, cathartic and real and honest and factual and if he leaks it then that's on his conscience and then at least the world will know the truth. Words I could never voice, publicly."
In his written evidence, Knauf, who now works for the Duke and Duchess of Cambridge, stated, "She asked a specific question regarding addressing Mr Markle as 'daddy' in the letter, saying 'given I've only ever called him daddy it may make sense to open as such (despite him being less than paternal), and in the unfortunate event that it leaked it would pull at the heartstrings.'" He added, "In the event that it was leaked she wanted the full narrative as set out in the letter to be understood and shared."
Per Newsweek, Markle's team have denied these claims. The court case will be heard between November 9 to November 11 and the judges will come back with a decision on the appeal at a later date.