Why Rumors Are Swirling About Princess Charlene Of Monaco's Living Arrangements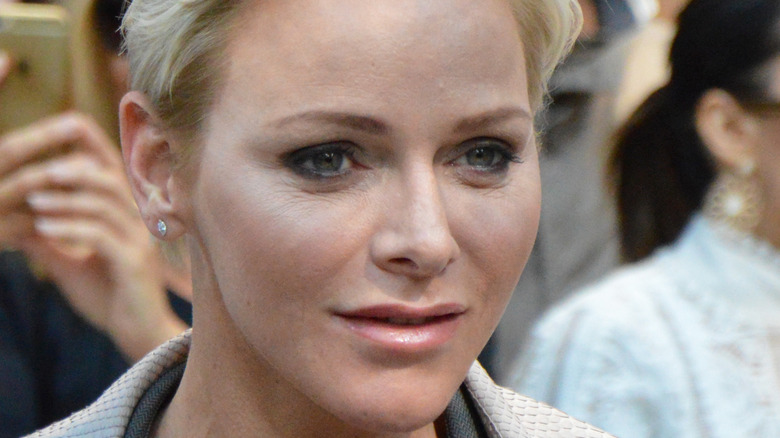 Zigres/Shutterstock
After spending six months in South Africa, Princess Charlene of Monaco is back with her family in Monaco. According to People, Princess Charlene's private plane arrived in Nice, France on Monday, where she was greeted with a bouquet of flowers and hugs from her husband, Prince Albert of Monaco, and their 6-year-old twins, Prince Jacques and Princess Gabriella.
Princess Charlene, a former Olympic swimmer for South Africa, married Prince Albert (perhaps better known as the son of actress and former Princess of Monaco, Grace Kelly) back in 2011 and has been a fairly private person since assuming her position in the Monaco royal family, per People.
Originally, 43-year-old Princess Charlene left Monaco for South Africa back in January. Princess Charlene was visiting the country to help more citizens through her charity organization, the Princess Charlene Of Monaco Foundation South Africa. Founded in 2012, the organization aims to teach children how to swim in order to prevent accidental drownings. In September, after collapsing from a rather serious ear, nose, and throat infection, Princess Charlene was admitted to a hospital in South Africa for treatment, per CNN. This ear, nose, and throat infection first caused the princess to become "grounded" in South Africa in May. Over the course of the past six months, this infection has prompted the princess to receive at least a few corrective surgeries, according to People.
Despite the fact that Princess Charlene has returned home to Monaco, tabloids from all over the world seem to think that her living arrangements could point to a steep divide in her marriage.
Many believe that Princess Charlene and Prince Albert are headed for divorce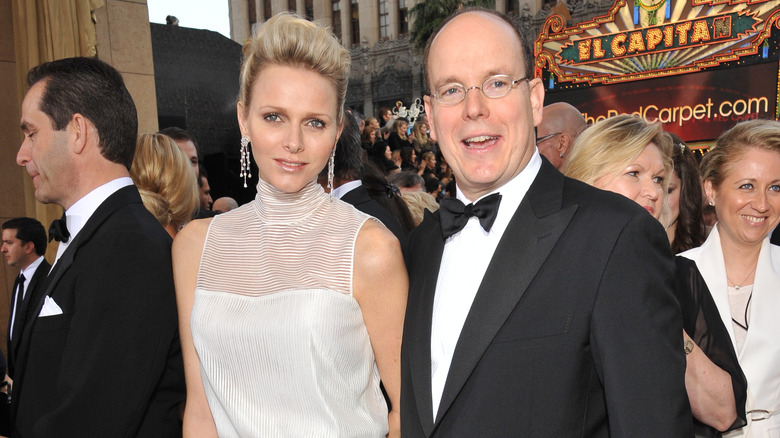 Jaguar PS/Shutterstock
Though Princess Charlene finally returned to Monaco after nearly a year on Monday, Chantell Wittstock, Princess Charlene's sister-in-law and PR for her foundation, told Daily Mail that it was still unknown if the royal would be returning to live at the Monaco palace with her husband, Prince Albert, and 6-year-old twins. This question of her residency in Monaco has been raised by tabloids all over the world due in large part to the fact that, prior to leaving for South Africa, Princess Charlene was not living at the Monaco Palace. Instead, Princess Charlene was living in a relatively simple two-bedroom apartment above a chocolate factory just a short jaunt away from the Monaco palace. According to locals, Princess Charlene spent most of her time there.
Princess Charlene's marriage to Prince Albert hasn't always been smooth sailing. In December 2020, just before Princess Charlene left for South Africa, it was reported that an unnamed Brazilian woman had filed a paternity suit against Prince Albert, alleging that he was the father of her 15-year-old daughter. If it proves that he is her father, it will be the third time that Prince Albert has had to admit to fathering an illegitimate child, per Daily Mail. This would mean that Prince Albert cheated on Princess Charlene, whom he began dating in 2000. Couple this with the arms-length, cold relationship that the pair have shared since their marriage in 2011, and one can only wonder at the status of their relationship. However, the royals have denied these rumors of an impending divorce.