Deidre Hall Reveals How She Prepares For Demonic Possession Scenes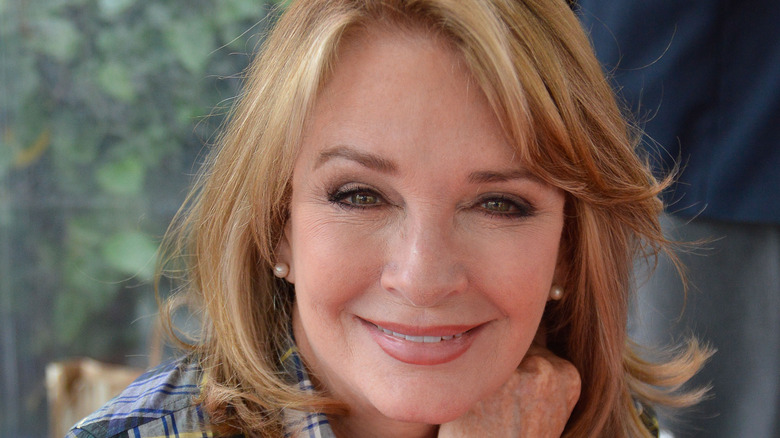 Michael Mattes/Shutterstock
Longtime "Days of Our Lives" fans will remember the iconic '90s storyline of Dr. Marlena Evans' demonic possession. The plot excited fans and kept viewers tuning in day after day as Marlena, portrayed by actress Deidre Hall, slipped further and further into her possession. Now that storyline is being revisited on the long-running daytime soap (via EW). Back in September, NBC announced that the creepy possession plot would be returning just in time for spooky season, and teased fans with a statement about what to expect.
"The original story began in 1994 when the wicked Stefano DiMera began hypnotizing Marlena (Deidre Hall) his 'Queen of the Night.' The hypnosis meant to make her fall in love with him left her open to demonic possession and ultimately led to Marlena becoming possessed by the devil," the sudser said in its statement. "Later that year (on Christmas eve) in one of the most memorable moments in American pop culture history, Marlena levitated. The story continued through 1995 and concluded that summer when John Black, her now-husband who was thought to be a priest at the time, had to perform an emergency exorcism. When 'Days of Our Lives' revisits the storyline this fall, fans can look forward to twists and turns you'd never suspect as well as familiar faces returning to save the day (or not). ... this time around, the devil knows no bounds and no one in Salem is safe!"
Recently, Hall opened up about filming the scary scenes for the show.
The cast uses holy water before possession scenes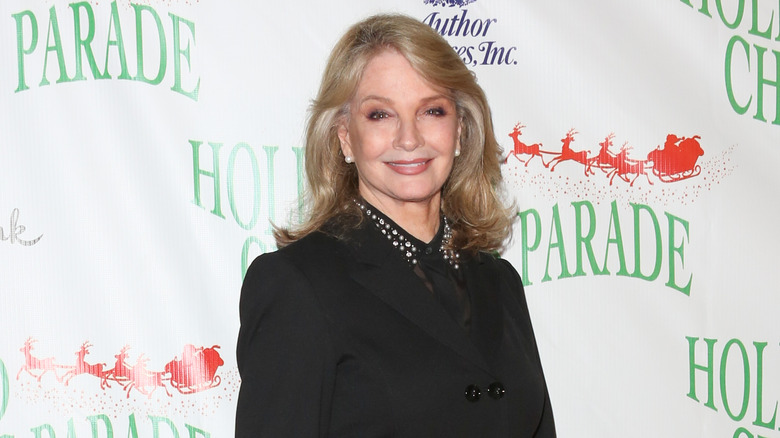 Paul Archuleta/Getty Images
According to Fox News, Deidre Hall recently talked about filming the demonic possession scenes for "Days of Our Lives" during an episode of "The Kelly Clarkson Show" on October 13 (posted on YouTube). "Twenty-five years ago, Marlena was possessed by the devil, in case you missed that. And we have just revisited that," Hall, 73, told Clarkson. Hall admitted that the possession storyline would last "all the way through Christmas," and that the cast "just finished a huge Christmas show that involves the possession."
Hall confessed that she has a special ritual she does before filming the spooky scenes. "When we embarked on the storyline, our executive producer and showrunner, Ken Corday, actually sent over holy water and a crucifix," Hall admitted. "And every time we do a scene where I'm possessed, I've taken it on stage and offered anybody who would like to have some holy water — and everybody says yes. So, we go around the whole set," she added.
Robert Scott Wilson, who plays the character of Ben Weston on "Days," joined Hall on stage during the interview, per People Magazine. Wilson teased fans with an upcoming storyline, revealing that his character's baby may also be possessed as the plot plays out. Fans watch the possession plot play out when "Days of Our Lives" airs weekday afternoons on NBC.