Matthew McConaughey Finally Responds To Backlash Over His Vaccine Comments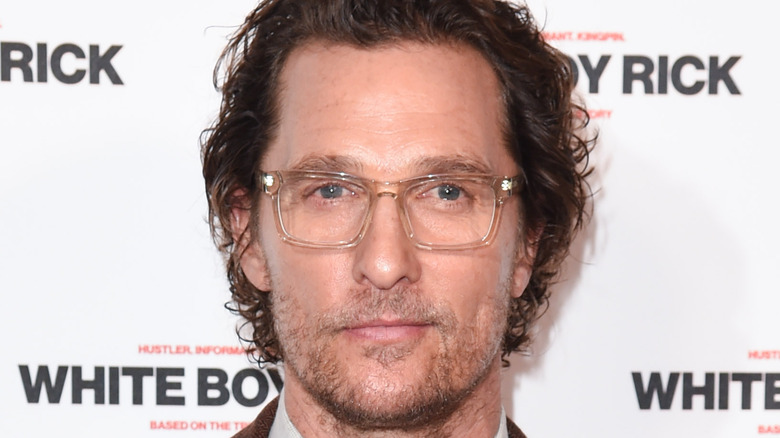 Featureflash Photo Agency/Shutterstock
Matthew McConaughey's comments about mandating the COVID-19 vaccine has resulted in backlash towards the actor, who is considering a run for governor of Texas in 2022. During The New York Times's DealBook summit, McConaughey seemed to reveal he so far has chosen not to vaccinate his children, and he is also wary of mandating the vaccine for kids. "I couldn't mandate having to vaccinate the younger kids. I still want to find out more information," he said (per Newsweek). 
The father of three said that his family has been quarantining and "testing heavily" to make sure everyone is healthy. "I'm in a position though where I can do that, and I understand that not everyone can do that," McConaughey said (per People). Still, his comments about vaccinations had several medical professionals voicing their disappointment with McConaughey's stance via Twitter, and even the U.S. Surgeon General spoke out against the Oscar winner's opinion. "Many kids have died. Sadly, hundreds of children — thousands — have been hospitalized, and as a dad of a child who has been hospitalized several years ago for another illness, I would never wish upon any parent they have a child that ends up in the hospital," Dr. Vivek Murthy told CNN. "And the vaccines have shown in these trials for children 5 through 11 they are more at 90% effective in protecting our kids from symptomatic infection, and they are remarkably safe as well."
However, McConaughey is now attempting to set the record straight about his statements.
Matthew McConaughey wants to clarify his comments about the COVID-19 vaccine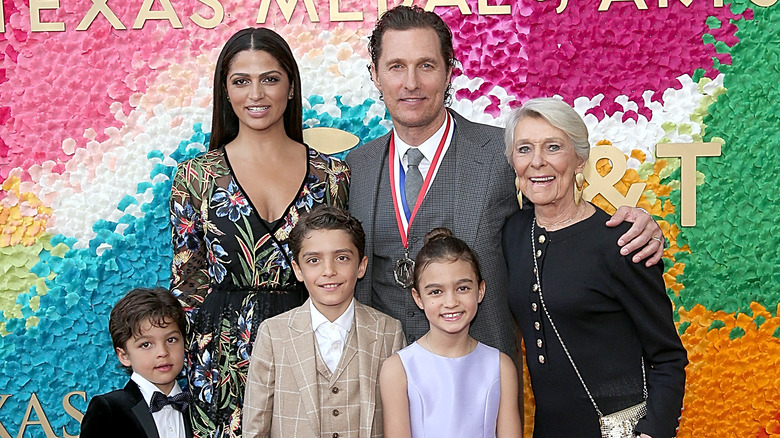 Gary Miller/Getty Images
After receiving backlash for his comments about mandating the COVID-19 vaccine, Matthew McConaughey is clarifying his remarks via Instagram. "When asked my opinion on the subject of children and vaccination mandates I stated, 'I couldn't mandate it for kids just yet.' What was not clear is that I was referring specifically to the 5-11 year old mandate," he wrote (per People). "What is NOT true, and insinuated with the clickbait headlines since, is that I am against vaccinating children at all. This is false."
In fact, McConaughey has stressed his family has been overly cautious because his elderly mother, who is immunocompromised, is living with them. He and his wife, Camila, are fully vaccinated, and the actor revealed in his Instagram story that the couple's "13-year-old son Levi is fully vaccinated for COVID-19." 
McConaughey has been making the interview rounds as he contemplates a run for office. But he's also expressed reservations about getting into politics, calling it "a broken business. And it's getting dangerous now when both parties on their own would claim themselves to be democracy itself. And your party's identity is more based on invalidation than any vision or validation of what they're about. And right now they've run to such extremes," he said on The New York Times Sway podcast.