The New Disney Peloton Classes You Need To Try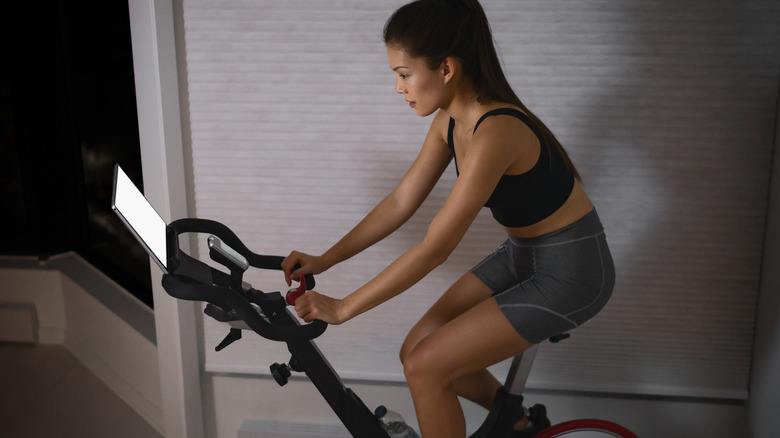 Maridav/Shutterstock
Disney's everywhere, and there's no denying it. As the towering media brand continues to purchase new intellectual properties — we're looking at you, Marvel and "Star Wars" — it also continues its collaborative efforts, which typically include merchandise and apparel. Now, however, Disney's taken their collaborative efforts down a new path that can help people get and stay fit.
If you've ever wondered why some Disney movie sequels never happened or pondered which Disney characters need their own live-action movie, you're in luck. Disney's latest collaboration is with Peloton, the luxury exercise equipment company. Pelotons have spiked in popularity throughout the COVID-19 pandemic because they not only are effective exercise options but also because they connect users to real exercise coaches, per CNN. Their screens connect to the internet to take you to a virtual exercise class, but a neat ability of Pelotons, too, is that they can seemingly transport you anywhere in the world.
Pelotons come with a hefty price tag, but, as noted by Business Insider, they're typically worth it to those who can afford it. Disney's collaboration, then, sees users being able to exercise alongside their favorite Disney princesses.
Here's how you can sweat to your favorite Disney tracks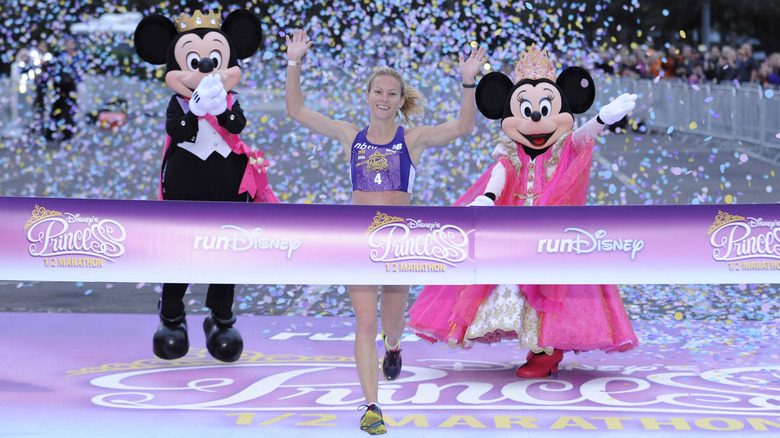 Handout/Getty Images
Disney has seemingly handled the COVID-19 pandemic well — Disney World's COVID-19 safety rules have been transparent throughout, for example — and their latest collaboration with Peloton no doubt aims to keep people protected from it (and in shape) while staying connected to their favorite Disney princesses and sidekicks.
According to AllEars, Disney's Peloton classes include running, yoga, cycling, and strength training, offering Peloton subscribers variety in their workouts. Moreover, the classes feature some of Disney's greatest hits from their animated movies. If you're a Disney adult, these classes will be for you. (Just imagine working out to "I'll Make A Man Out of You" from "Mulan" or "A Whole New World" from "Aladdin!")
These classes aren't new, but they are revamped. According to Pelo Buddy, Peloton offered "hidden" classes that featured Disney tracks before 2021, but it wasn't until 2021 that Disney partnered with Peloton to offer official classes. Together, the two companies partnered with Spotify to bring the classes to life with music and interactivity. Featured Disney films in the courses include "Frozen," "Moana," "Aladdin," "Lion King," and more.
These classes are held at specific times, but Pelo Buddy keeps their website updated with the latest times. If you miss the next one, keep checking back, because Disney will no doubt maintain this partnership for a while to come.