Is Chris Christie Ramping Up For An Election Battle With Donald Trump?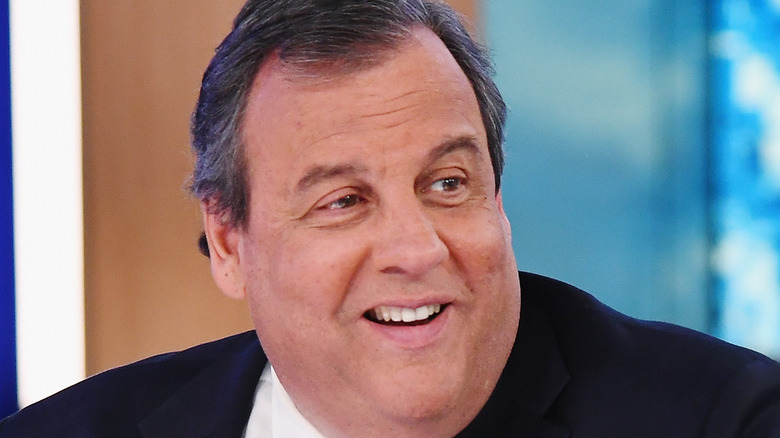 Nicholas Hunt/Getty Images
They may have been friends for a long time, but there's no love lost between Chris Christie and Donald Trump. The former president has been teasing whether he's planning to run for office again in 2024, essentially ever since he left the White House, but in the meantime Christie is gaining traction as a viable Republican candidate in his own right. The former governor of New Jersey has also taken several shots at Trump in recent months, even memorably encouraging the GOP to accept Joe Biden's victory, per Forbes.
Christie railed against those who have consumed the Kool-Aid, and encouraged everybody else to break with "the conspiracy theorists and the truth deniers" among them. The outspoken politician also suggested the Republican Party should "learn" from what happened in 2020, rather than refusing to accept it. Trump and his allies continued to insist the election was stolen despite overwhelming evidence to the contrary. When it comes to fighting it out in 2024, however, Christie is confident he would emerge victorious against Trump.
Chris Christie ain't afraid of no Trump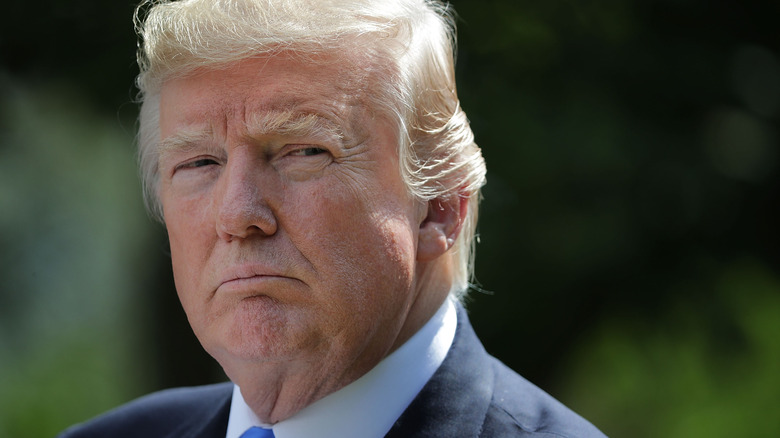 Chip Somodevilla/Getty Images
Former president Donald Trump recently opined that, although there are several great, potential Republican candidates, "they're not going to run if I run" (via Fox News). But one person who definitely isn't scared to go toe-to-toe with him is Chris Christie. During an appearance on "Axios on HBO," Christie stated firmly, "I've never walked away from an argument, no matter who stood on the other side." Trump is clearly bothered by Christie's outspokenness. In response to the former governor's suggestion that the GOP should move on from the 2020 election, Trump railed, "Everybody remembers that Chris left New Jersey with a less than 9% approval rating — a record low, and they didn't want to hear this from him!" (It was actually 19%, per the Rutgers-Eagleton Poll).
Christie refused to get into a back-and-forth with Trump — sort of: "But what I will say is this: When I ran for reelection in 2013, I got 60% of the vote. When he ran for re-election, he lost to Joe Biden." The former New Jersey governor doesn't mind reiterating this point either, because if he runs against Trump, that result will be the one that really matters. Moreover, Christie is focused on "combating the policies of Joe Biden and Kamala Harris — and trying to help Republicans win governorships and the House and the Senate in 2022," which he considers a far better use of his time than mindlessly feuding with people who are ostensibly on the same side as he is.