Fashion Expert Claims This Is Why Kate Middleton Has Ditched Handbags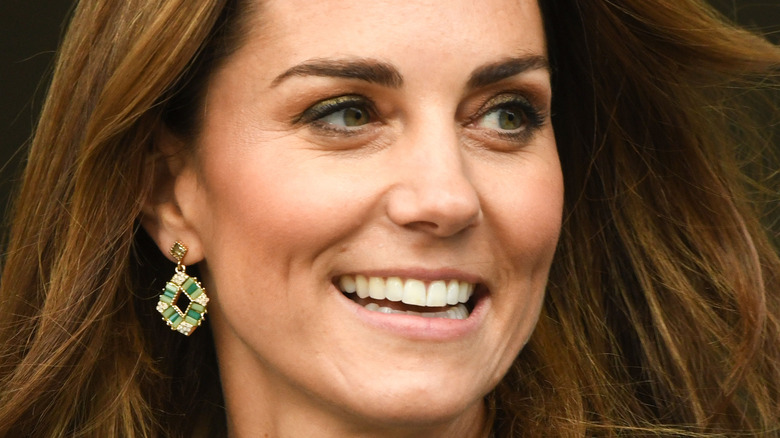 Bart Lenoir/Shutterstock
Once upon a time, Kate Middleton wouldn't have been seen at any royal engagement without a handbag or clutch. However, in recent months, eagle-eyed observers of the royal family have noticed that the Duchess of Cambridge has been spotted on numerous occasions without a bag in hand.
According to The Daily Mail, Middleton was seen during a visit to the Imperial War Museum in November 2021 without the popular accessory, and at the U.K. premiere of the latest James Bond movie, "No Time To Die," where the Duchess wore a metallic gown that many believed to be a tribute to her late mother-in-law, Princess Diana, who wore a very similar dress at a James Bond premiere in 1985 (via Bustle).
Speaking to The Daily Mail, stylists have begun to share their opinions on why Middleton might be ditching handbags, with Hannah Eichler revealing that the accessory has often been used as a "clever trick" for members of the British royal family, and the duchess' decision to part ways with her bags might have nothing to do with fashion at all. 
Why is Kate Middleton ditching handbags?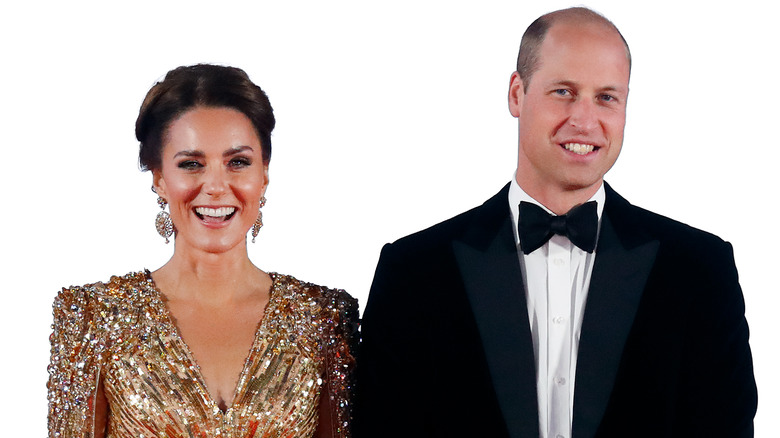 Max Mumby/indigo/Getty Images
Eichler revealed to The Daily Mail that royals have in the past used handbags to mask their "nervous hands" while attending royal events. "Now that Kate has been a pivotal part of the royal family for over a decade, she no longer needs tricks to drawing attention away from shaking hands, and instead is at ease with public speaking," she told the publication. 
"With her newfound confidence in public speaking and engaging with members of the public comes a genuine desire to appear more genuine. Hands are considered the emotional barometer, and therefore using her hands to express her feelings allows Kate to connect more to those (with whom) she is speaking," Eichler added (via The Daily Mail).
Speaking to Good Housekeeping, the founder of Beaumont Etiquette, Myka Meier, backed up Eichler's claims, revealing that Middleton has in the past held a bag in front of her with both hands "when shaking hands might be awkward." 
Meanwhile, William Hanson, a coach in etiquette and protocol, also told the publication that Middleton has most likely used handbags to avoid shaking hands with people altogether at previous royal events. "Royal protocol states that we should not extend our hand to royalty, but they extend to us — and they may choose not to." He continued, "By holding something — like her clutch bag — it is perhaps giving her an excuse to not extend her hand to everyone. She can't shake the hands of everyone she meets — the duchess would be there all day!"