The Real Reason Suzanne Rogers Was Absent From Days Of Our Lives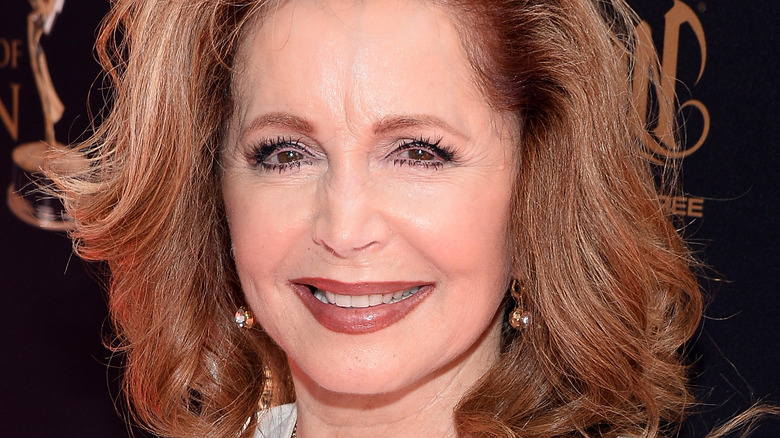 Matt Winkelmeyer/Getty Images
Longtime "Days of Our Lives" fans are very familiar with Suzanne Rogers' character, Maggie. Over the years Maggie has been central to many heartwarming and heartbreaking storylines, including the loss of her husband, Mickey Horton, and coupling up with one of Salem's biggest, yet most beloved villains, Victor Kiriakis (John Aniston), per TV Source Magazine.
Rogers has been a staple on the show for over 45 years, and fans have come to know and love Maggie as a maternal figure for many of the younger characters. Of course, she's not without her struggles. Maggie has battled addiction over the years and even relapsed in one of her most recent storylines. She's also dealt with the deaths of children, and been a mentor and friend to many of Salem's most beloved characters.
"I have got to tell you, the past five years, and being with John Aniston and that whole storyline, has been a hoot. He is lovely and funny and we just click really well, it has been nice and I am having the most fun I have ever had right now," Rogers said in 2013 while celebrating her 40th anniversary on the NBC soap opera.
However, the character of Maggie was absent from Salem for months this year, and now Rogers is opening up about the scary situation that forced her to be away from the show.
Suzanne Rogers details her scary medical crisis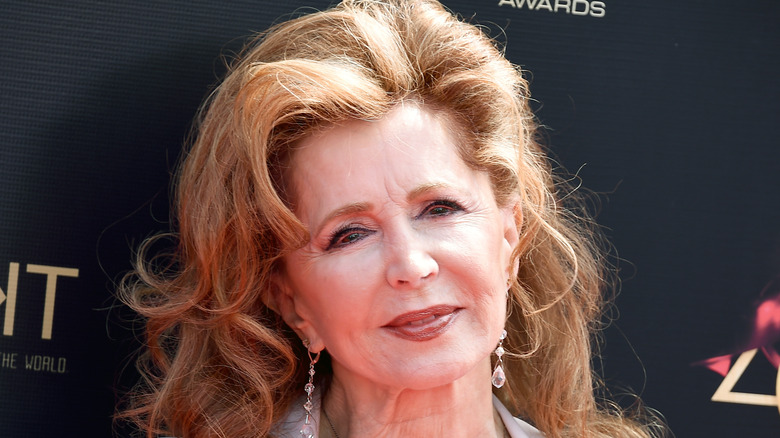 Gregg Deguire/Getty Images
"Days of Our Lives" fans missed the character of Maggie Kiriakis this year when she was noticeably absent from Salem. Sadly, actress Suzanne Rogers wasn't taking some time off to vacation or relax; she was dealing with a scary medical crisis that left her in bad shape and unable to return to work on the NBC sudser. Rogers revealed to Soaps that she remembers setting her hair in curlers and then going to take a large pill, which she didn't swallow properly. "I took the pill and I guess I didn't drink enough water, and I thought, 'Gosh, that didn't go down,'" she explained. "So I drank some more water. Well, then it wasn't going up or down, and I got to a point where I thought, 'I'm not breathing really well here.'" Rogers admits that she dialed 911 and was rushed to the hospital. When she woke up she was stunned by what had happened to her.
"When I did wake up, my curlers were no longer in my hair. I had scabs all over my scalp, and I was really kind of scared that I didn't know what was going on," Rogers said, adding that she was told she'd been in the hospital for two weeks and needed to go to rehab. In addition, her existing autoimmune disease flared up during that time.
Rogers was determined to recover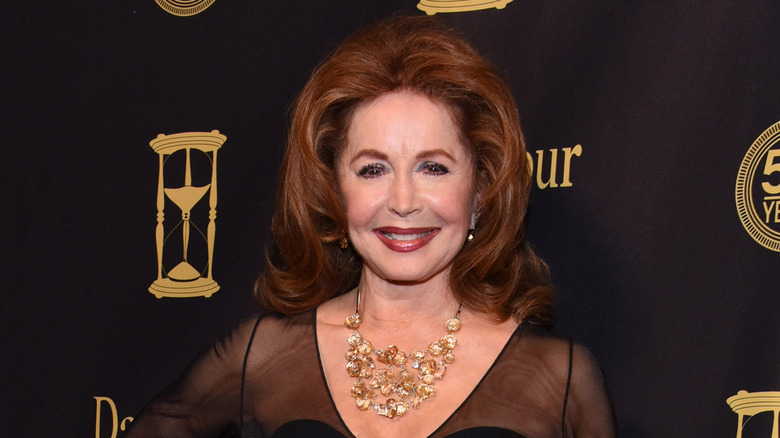 Vivien Killilea/Getty Images
Rogers went on to reveal that her health greatly suffered following her hospitalization. "It was kind of a snowball effect of, 'When is this going to stop?'" she said (via Soaps). However, she claims that when it was time to go to rehab she was ready to fight through it all. "I was just determined, because it was at a stage where I didn't think I was going to get home. I didn't think I was ever going to see my house again or my dog. So that was scary."
In addition, Rogers admits that her signature red hair was also severely damaged by the curlers during the medical crisis. "I looked like Beetlejuice with red hair. It was horrific," she confessed, adding that now that she's back on "Days of Our Lives" she's been wearing a wig. "Until I feel like my hair looks okay, I will continue to wear it because I don't want to break the illusion."
Thankfully, Rogers has recovered and is now back on "DOOL" with her co-stars, and fans couldn't be more thrilled about her return to Salem.