How Harry And William Supposedly Feel About Prince Charles Losing His Top Aide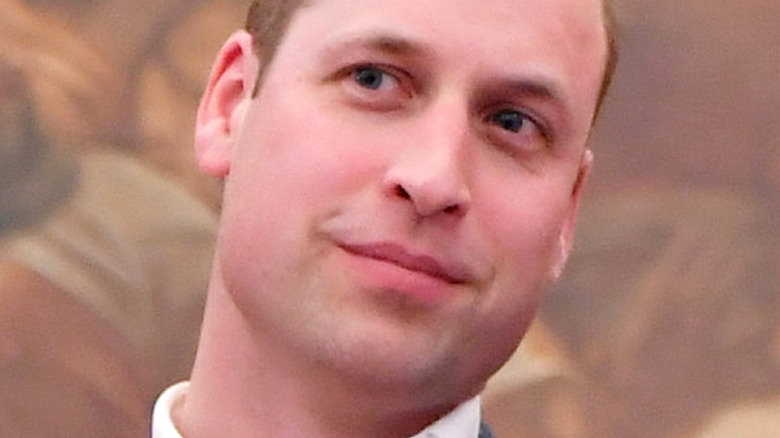 Wpa Pool/Getty Images
Prince Charles' longtime co-worker and aide, Michael Fawcett, has officially left his job as the head of The Prince of Wales' foundation. The resignation comes amid an ongoing inquiry into an alleged cash-for-honors scheme, People reports. "Michael Fawcett has resigned from his post as CEO of The Prince's Foundation," a spokesperson for Charles' Prince's Foundation confirmed in a November 12 statement provided to various media outlets. In addition, Fawcett's private work with Charles, providing party planning services with his firm Premier Mode, has also been terminated. "Michael Fawcett and Premier Mode will not be providing services to us in the future. We have all agreed to end these arrangements," a spokesperson for Clarence House said in a statement.
Fawcett had worked with Charles for decades. He started his role within the royal family as a footman to Queen Elizabeth II and then became Charles' personal valet before moving up the ranks to eventually run his charity. A friend of Fawcett told the Daily Mail that his resignation was reportedly his own choice. "[It] was his decision and his decision alone, and he is not pre-empting anything that may or may not be found," the insider said.
Meanwhile, Charles' sons, Prince William and Prince Harry, are reportedly fine seeing Fawcett exit his duties.
William and Harry are reportedly pleased to see Fawcett go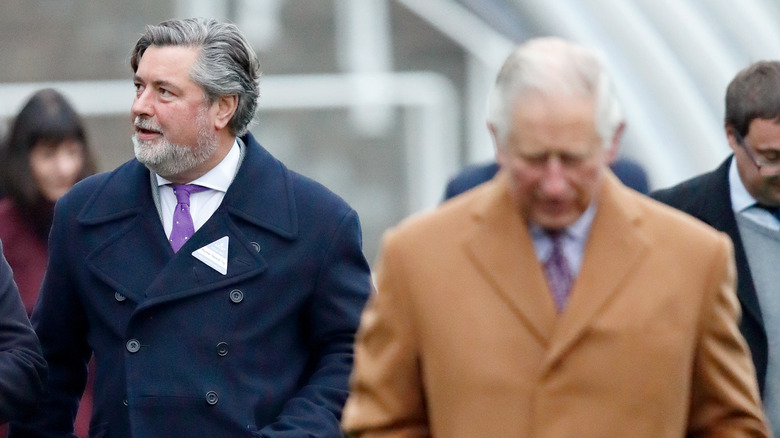 Max Mumby/indigo/Getty Images
The Daily Mail reports that both of Prince Charles' sons, Prince William and Prince Harry, are supposedly "pleased" that their father's longtime aide Michael Fawcett has stepped down from his duties as Charles' right-hand man. Sources tell the outlet that William and Harry believe Fawcett was a "pernicious influence" in their father's life and that Charles was "unwise" to rely on his aide so heavily over the years. "They were concerned at the way in which Fawcett was allowed to operate a personal fiefdom at the heart of their father's household," an insider said. "They felt it divisive and unwise. They will not be disappointed by what has happened."
It seems that Harry, in particular, has a history of not trusting Fawcett, as he reportedly turned down an offer from Charles to have Fawcett's events company, Premier Mode, help plan the events of his 2018 royal wedding to Meghan Markle.
Meanwhile, friends of Fawcett's claim to the Daily Mail that he's been "shattered" by the events that have transpired after working with Charles for 40 years. A source claims that Fawcett is a "shadow of the man he once was." One source also revealed that there's been talk in royal circles about what Charles will do without Fawcett. "He was the prince's crutch, he relied on him completely," says the insider. Perhaps whoever Charles gets to fill Fawcett's role will have a better stamp of approval from William and Harry.