Doug Emhoff Said This About Kamala Harris's Low Approval Rating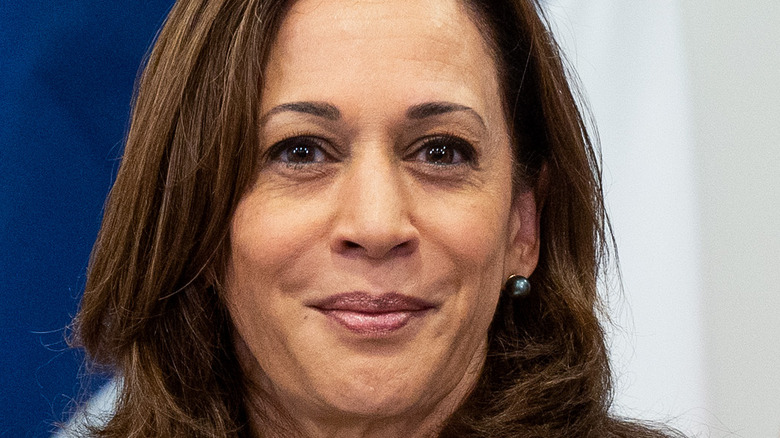 Bloomberg/Getty Images
The honeymoon seems to be over for Vice President Kamala Harris. She was applauded widely after the 2020 election when she became both the first female VP and the first Asian and Black individual to hold that office. With those distinctions, much was expected of Harris from the moment she was inaugurated — and many Americans feel she has fallen far short of those expectations. The Biden administration is less than a year old, but its handling of the border crisis and the U.S. military withdrawal from Afghanistan, among other issues, has come under fire even from Democrats (via The Hill). 
A new approval poll taken by USA Today and Suffolk University in early November 2021 brought even worse news for Harris. Just 37 percent of those polled approve of the job President Biden is doing so far — a low only exceeded by his predecessor, Donald Trump. An equally disappointing 28 percent give thumbs-up to Harris, with another 51 percent saying they outright disapprove of Harris' work. 
In the midst of the dismal ratings, Harris still has one staunch supporter in her corner: Her husband, Second Gentleman Douglas Emhoff. The couple has been married since 2014, and Harris is even close to Emhoff's children from his previous marriage. Harris and Emhoff just returned from a visit to France, where the Vice President was trying to ease tensions with the country following the U.S.'s interference in a submarine deal between France and Australia (via CNN).
Doug Emhoff is proud of the Vice President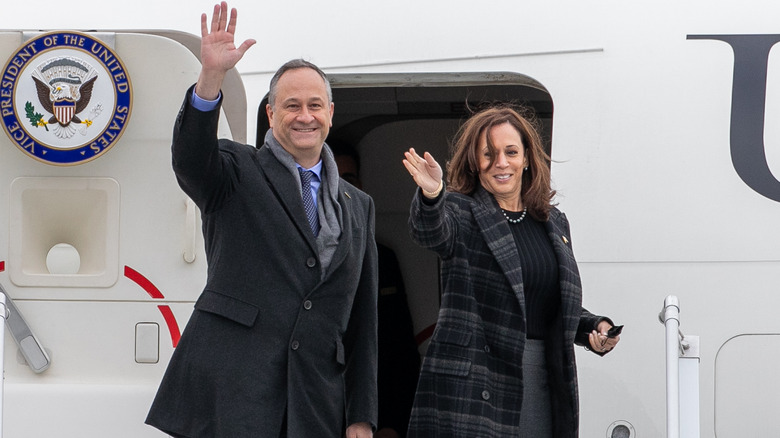 Marc Piasecki/Getty Images
Asked about his wife's performance as the highest-ranking woman in the cabinet, Doug Emhoff had nothing but praise. At an event with France's Minister for Gender Equality, he stated, "One of the things I've learned from being married to Kamala Harris is that to be first in so many things is hard. She said once that breaking barriers involves breaking, and when you break something sometimes you get cut, and when you get cut, sometimes you bleed. But it's worth it" (via Daily Mail).
Far from feeling overshadowed by the Vice President's achievements, Emhoff believes it's important to stand behind her. "Men need to step up and be part of the solution and not be part of the problem. I'm going to do everything I can in this role to keep on messaging that," he said at the gender equality event.
For her part, Harris has not commented on the low opinion Americans apparently have of her. Her social media of late has been filled with coverage of her visit to France, including a video clip of a speech she gave that urged her audience to look forward (via Twitter). "When we acknowledge what is happening in our world ... and then ask ourselves 'why,' we open ourselves up to the possibility that the future can be different," she said.