Would Melania Trump Ever Want To Be First Lady Again?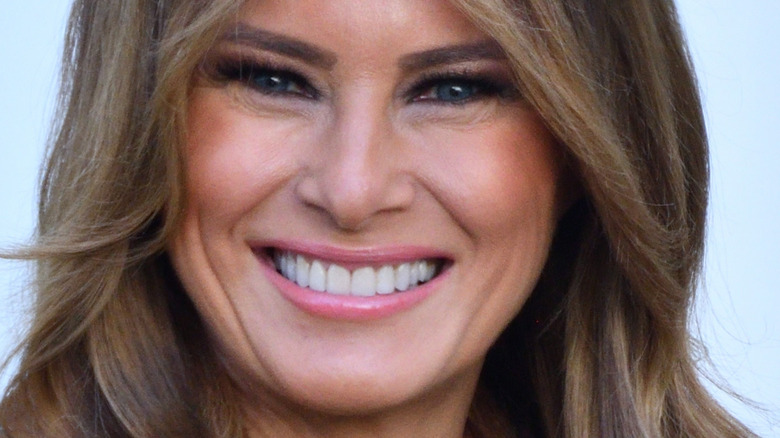 Evan El-Amin/Shutterstock
There has been a lot of speculation about whether or not Donald Trump is planning on running for president in 2024. But what about his right-hand woman? Is Melania Trump ready to return to the White House? She has seemingly gone back and forth about her willingness to follow her husband back on the campaign trail, but recent coverage from the New York Daily News suggests that she's all in for another political run.
On November 6, the Trumps were in attendance at a Log Cabin Republicans event: specifically, the annual Spirit of Lincoln dinner, held at the Trumps' Mar-a-Lago resort in Florida. Melania was honored by the LGBTQ+ group during the dinner. A source at the event told the New York Daily News that Melania is on board for another presidential run. "This was their first joint appearance in the buildup to his 2024 presidential run," the source said of the couple. "Melania was telling pals that she will fully support Donald's rerun for president and that she's ready to be first lady again."
But while Melania may be on board with being the first lady now, that hasn't always been the case.
The Trumps' 2024 plans are still a mystery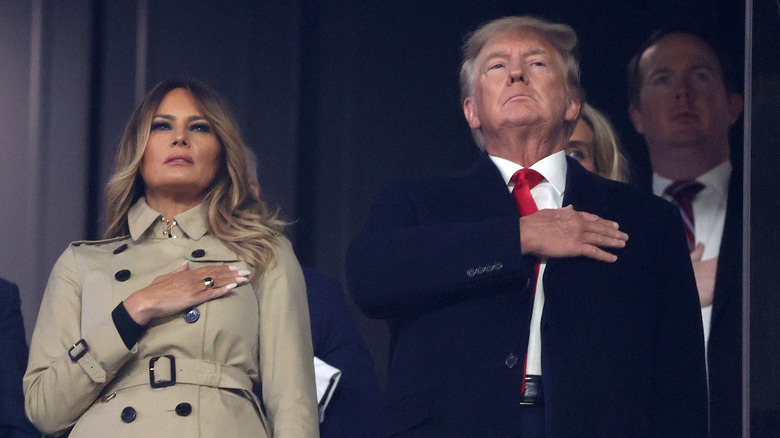 Elsa/Getty Images
Just a month before the November 6 Log Cabin Republicans event, CNN's Kate Bennett reported that Melania Trump didn't plan to help former President Donald Trump with a potential 2024 run. "Not unlike 2016, Melania Trump has no intention, really, of joining the campaign or being a prolific presence," Bennett said on "Inside Politics Sunday" in September. "I've spoken to people who said that she's not even really interested in being in the White House again, going through being first lady again."
Bennett went on to explain that Melania has settled into life outside politics. "She's retreated now back to Mar-a-Lago, being a mom," she said. "We know she's an extremely private person and that being in the public eye wasn't necessarily something she wanted to do in the first place."
However, that same month, an unnamed adviser told Politico that "if [Trump] runs, she will be right there. She's not going to have her own rallies. But did she ever?" Still, another source told the outlet that Melania would rather her husband sit this one out. "If she doesn't want him to run, then it's going to be pushing a big rock up the hill," the source said. "I don't think politics is her thing." Neither Donald nor Melania Trump have commented publicly on their plans for 2024, so everything remains hearsay at this time. But the two are sure to speak out about the former president's 2024 plans at some point.