The Iconic Nickname Kevin Federline Received After His Split With Britney Spears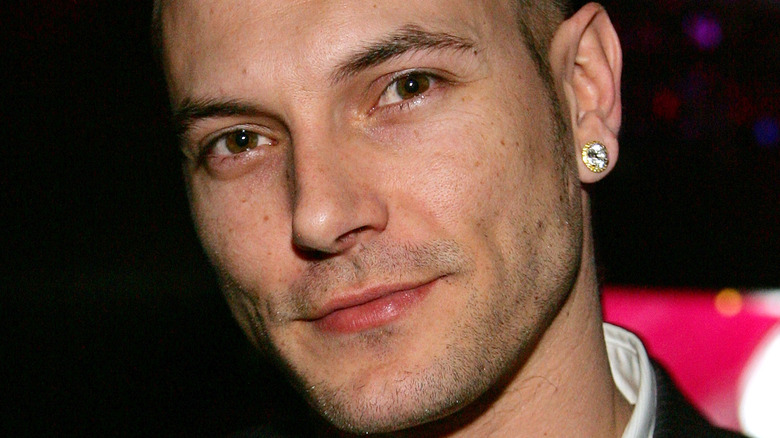 Ethan Miller/Getty Images
The marriage between Britney Spears and Kevin Federline was one of the most highly-publicized celebrity relationships of the 2000s prior to their divorce in 2006. 
Per Showbiz Cheat Sheet, the pair first met during Spears' Onyx Hotel Tour in April 2004, when the "Toxic" singer invited Federline to be one of her dancers. Speaking to People in 2008, Federline recalled the exact moment he first met Spears. "I met her at a club in Hollywood, Joseph's. Our eyes met and that was it. We just hit it off right away." He added, "I was madly in love with her. Everything just seemed so right."
After suffering a knee injury, Spears was forced to cancel her shows and rest for four months, during which time herself and Federline, who previously worked as a backup dancer for Justin Timberlake, became very close. In July 2004, Spears proposed to Federline, and, after jokingly declining her proposal, he then also proposed to her and the singer quickly said yes.
In September 2004, the couple tied the knot during a surprise wedding ceremony in California. Spears and Federline had originally planned on having a big wedding. However, the pair decided against the idea. "I just thought it would be too much if we had done it when we were supposed to," Spears told People at the time. "It became this huge thing and I was like, 'What are we waiting for? We know this is the real thing, why not just do it now?'"
Kevin Federline received his iconic nickname from Britney Spears' fans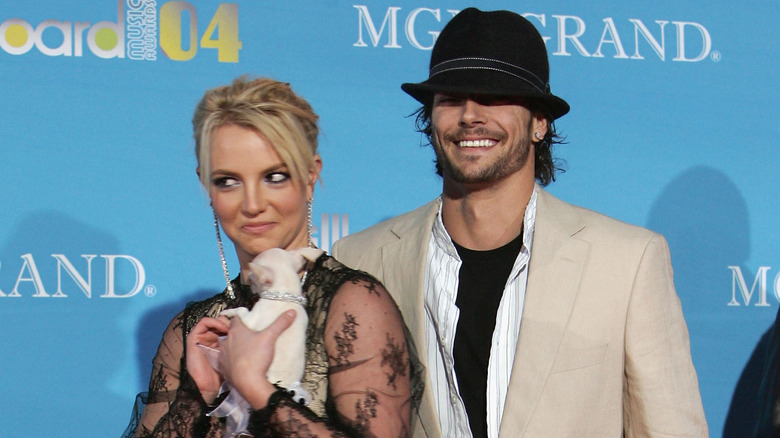 Frazer Harrison/Getty Images
In 2005, just days before the couple's first wedding anniversary, Spears and Federline welcomed their first child together, son Sean Preston. The following year, in 2006, the pair also welcomed their second child, son Jayden James (via People).
However, according to Showbiz Cheat Sheet, Spears reportedly told Federline via text message that she wanted a divorce after just two years of marriage. In November 2006, the "Womanizer" hitmaker officially filed for divorce, citing irreconcilable differences.
During an interview with People in December 2008, Federline revealed that he was totally "blindsided" by the divorce. "We were having complications. I didn't give her an ultimatum, but I was trying to work stuff out with her, and she didn't even talk to me or anything and went behind my back and filed [for divorce]. [I was] completely blindsided," he told the magazine.
In March 2007, the couple reached a divorce settlement, and four months later, in July 2007, their divorce was finalized with both parties agreeing to share custody of their two sons. Following the couple's highly-publicized break-up, Federline received a now iconic nickname from Spears' fans and the media, who often refer to the singer's former husband as "Fed-Ex" (via Facts Page).