Is This How The Royal Family Really Feels About Meghan's Court Case?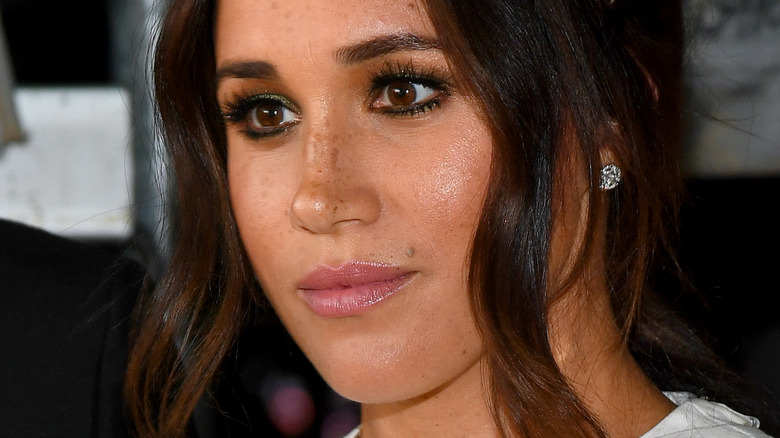 Kevin Mazur/Getty Images
Meghan Markle and Prince Harry's public battles aren't slowing down. And it looks like the British royal family has strong feelings about the couple's decision to take the newspapers to court. Meghan took the Mail on Sunday to court in February over privacy and copyright violations and won, per Town & Country, after the outlet published parts of a letter that she wrote to her estranged father. 
And now, the outlet is appealing with lawyers claiming they have "new evidence" that supposedly challenges Meghan's stance. A source close to the family told The Sunday Times that the revelation that Meghan did, in fact, cooperate with the press, despite what she initially stated, has caused some serious frustration for the royals. "There is frustration all the way to the top because a lot of people told them that it was unwise to proceed with the case," the source said. "Now she has been found out. They will think they should never have taken it to court." 
Meghan and Harry were advised against taking the case to court. Royal lawyer Gerrard Tyrrell and others voiced their concern about what would happen if the couple spoke out legally. A separate source with insider information on the case told The Times as much. "Before Harry and Meghan pulled the trigger, we wanted to walk them through what it would look like if it went all the way and face up to that." 
Meghan Markle's court case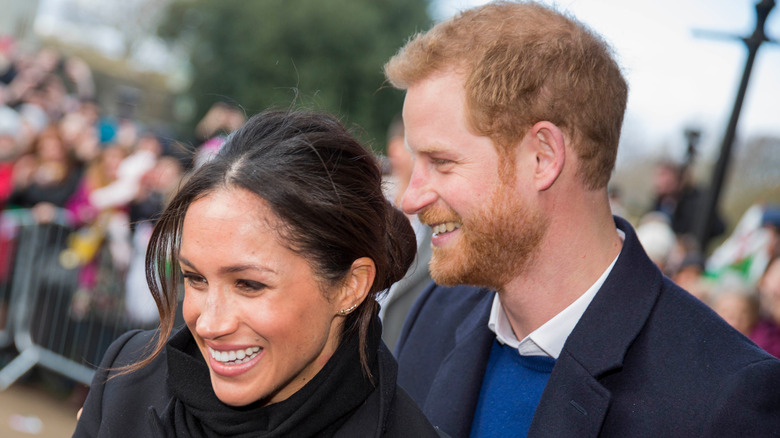 ComposedPix/Shutterstock
Meghan Markle's relationship with her father has been strained since before she was a royal. And Thomas Markle missed his daughter's wedding to Prince Harry after being caught in the middle of a paparazzi scandal, per Marie Claire. Since then, the two haven't had much of a relationship. Meghan's text messages with her former communications chief, Jason Knauf, about her plans to write the letter to her father came out in court, too. "The catalyst for my doing this is seeing how much pain this is causing H," she wrote in a 2018 text, via People. "Even after a week with his dad [Prince Charles] and endlessly explaining the situation, his family seem to forget the context — and revert to 'can't she just go and see him and make this stop?'"
Speaking with The Sunday Times, a palace aide explained that the royals "don't like to get into court cases" because information like this comes out, whether you want it to or not. "It's not like this wasn't going to happen," they said. "There is no gleeful dancing about it, nobody is wearing the "told you so" T-shirt, they are family members, but in the long run this is probably why you don't want to get involved."
Meghan and Prince Harry have repeatedly opted for openness as opposed to the close-lipped British royal family. And in doing so, they widen the gap between Harry and his family.