How Does LeVar Burton Really Feel About Jeopardy! Now?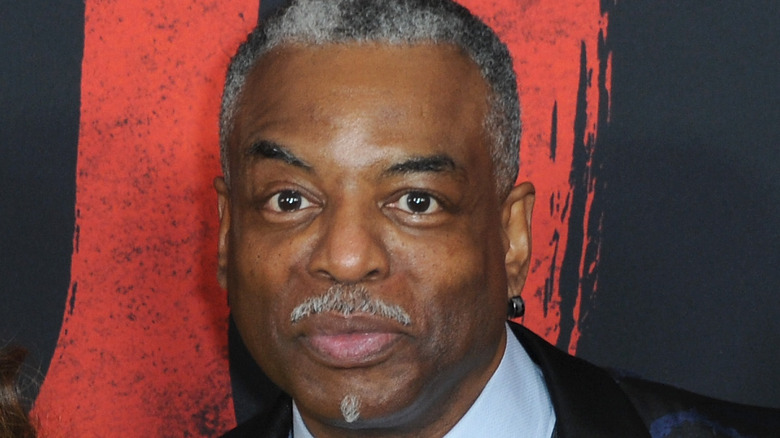 Albert L. Ortega/Getty Images
The tragic death of Alex Trebek was not only a loss for the entertainment world, but also the end of an era for his iconic game show. In the year since his death, "Jeopardy!" has been through major drama. The guest hosts chosen for temporary subbing included Dr. Oz, who was panned by fans as a poor choice because of his reputation of promoting questionable health advice (via People). Other hosts came off as dull and uncharismatic.
LeVar Burton, already beloved for his work in "Roots," "Reading Rainbow," and "Star Trek: The Next Generation," had actively campaigned for the slot. He was already a fan of the show, and hoped that his connection with literacy awareness would give him an edge (via the New York Times). He eventually got a tryout late in the season, but his stint lasted only a week, as opposed to the two weeks the other contenders had hosted. Despite Burton's enthusiasm for the job, he was passed over in favor of Mike Richards, one of the show's executive producers. Then, when allegations of Richards' past sexism and racism came to light, he was ousted (via Vox), but once again, Burton was snubbed in favor of Mayim Bialik and Ken Jennings (via Rolling Stone).
It seems all is not truly forgiven between the beloved star and the game show. A recent exchange on Twitter reveals that Burton is not only long past interested in hosting, he'd rather not be associated with "Jeopardy!" at all.
LeVar Burton has stopped watching the game show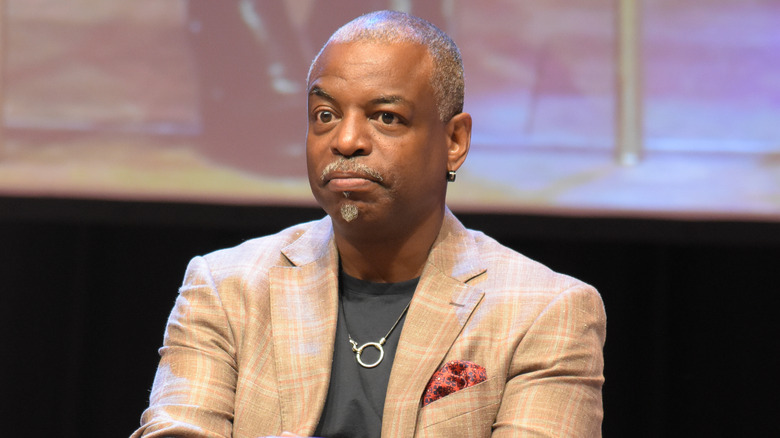 Markus Wissmann/Shutterstock
LeVar Burton made his feelings about the famous game show unequivocally known in a reply to a tweet that has since been removed. "You can keep my name out of @jeopardy!" he declared. That simple response got more than 20,000 likes. 
Not only does Burton not want to be associated with the show anymore, it appears he's no longer a viewer, either. A fan of the actor's responded in part, "I ain't watched the s*** since!" and Burton replied, "Same..." with an emoji of praying hands. Another follower declared, "Facts! We stepping!!" to which Burton agreed, "Done stepped," indicating that he has walked away from the whole "Jeopardy!" matter. Many other loyalists agreed that they've stopped watching the show, either in protest over Burton's snub, or because they feel the quality of the game has declined overall.
Another Burton loyalist took a "be glad that it happened" approach: "[You] did a great job," they wrote. "Even if never again, you did it, raised money for a great cause, and I loved it. So we can walk away from it with that as a feather in the proverbial cap."
As the saying goes, success is the best revenge. Burton appeared on "The Daily Show With Trevor Noah" in September and announced that he has been offered a number of opportunities since his guest host appearance. "So we're trying to figure out what the right game show for LeVar Burton would be," he said (via Hollywood Reporter)