Will Prince Charles Change His Name When The Queen Dies?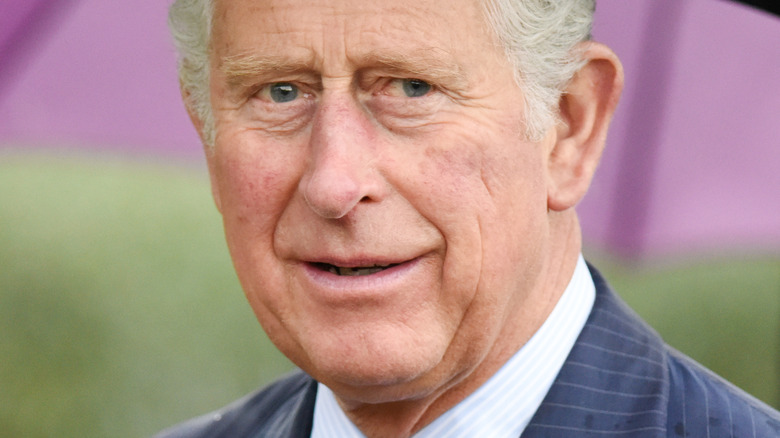 Bart Lenoir/Shutterstock
It's no secret that Prince Charles is the next in line for the British throne. While he won't become king until his mother, Queen Elizabeth, steps down or passes away, sources have revealed that Charles has already been making plans for his new role. The Prince of Wales is reportedly going to "slim down" the royal family, reducing it to just a few key members, which might include his brother Prince Edward and his wife Sophie, Prince William and Kate Middleton, Prince Charles and Camila Parker Bowles, and Charles's sister, Princess Anne. There have also been rumors that he will only permit his grandchildren who are in direct line to the throne — George, Charlotte and Louis — to have royal titles (via Insider).
"Prince Charles has wanted for a very long time to cut the monarchy down to save costs and to make people be worth the money that they got from the taxpayer," royal biographer Angela Levin recently told talkRADIO (per Woman & Home). "I think the outer edge, which the Queen has wanted to keep together for a very long time for sentimental reasons, which at her age she didn't really particularly want change, which is understandable. But he wants to change and I think he will do that."
There are also rumors that Charles will opt to stay in his current home, Clarence House, instead of residing in Buckingham Palace when he becomes king. And that's not the only change he might have in store.
Prince Charles can choose his name as king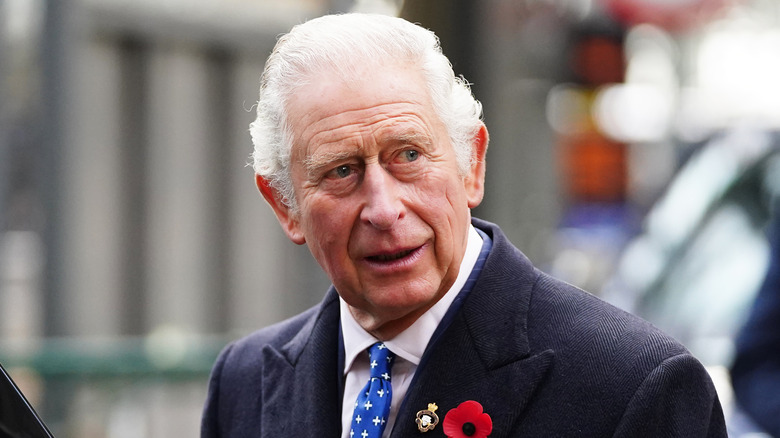 Wpa Pool/Getty Images
Prince Charles could decide on other modifications when he becomes king — including changing his name. While it is assumed that he will become King Charles III when he takes the throne, according to Express UK, there is a chance he might decide to go with a different name entirely. In fact, the prince can use any of his given names when he ascends to the throne, so any of the monikers from his full name — Charles Philip Arthur George — are in the running. 
"He is free to choose his own regnal title," as the Constitution Unit at University College London's School of Public Policy said (via Express). "King Edward VII chose Edward as his regnal title, although hitherto he had been known by his first name of Albert. King Edward VIII also chose Edward as his regnal title, although he was known to his family and friends as David. Prince Charles's Christian names are Charles Philip Arthur George. Instead of becoming King Charles, he might choose to become King George VII, or King Philip, or King Arthur."
But one insider believes Charles might instead decide to pass the title of king directly to his son, Prince William. "He may not take the throne, he may hand it to his young son. He doesn't want to do it, such a difficult task," Stewart Pearce, who was a close friend of Princess Diana, told The Sun (per The News).