Is This Why Chris Christie Likes Melania Trump A Lot More Than He Likes Donald?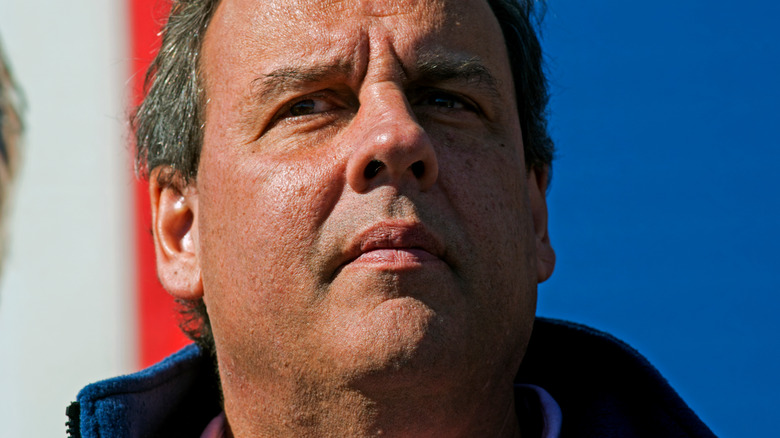 mark reinstein/Shutterstock
Chris Christie has had a rocky relationship with former president Donald Trump over the last several years — but there is a member of the Trump family he might actually like.
According to The Washington Post, Christie's bashing of Donald started during the 2016 presidential primaries, where the former governor of New Jersey called Donald "a carnival barker." However, that criticism was short-lived when Christie became the first high-profile Republican to support Donald presidential run. But now that the real estate mogul is out of the White House — and Christie might be making his own bid for the Republican presidential nomination in 2024 — the New Jersey native is back to sounding off on Donald, including blaming him for the January 6 insurrection.
"[Christie] is traveling the country, saying what he learned and saying he's not afraid of Donald Trump," Republican strategist Scott Reed told Politico. "That sets him out in a different lane from anyone else who might run for president in the party. Christie is a guy who knows how to create a narrative. He can throw a punch and he can take a punch."
Why then, does Chris Christie seem to have a soft spot for the former president's wife, Melania Trump?
Melania Trump was supportive when Chris Christie contracted COVID-19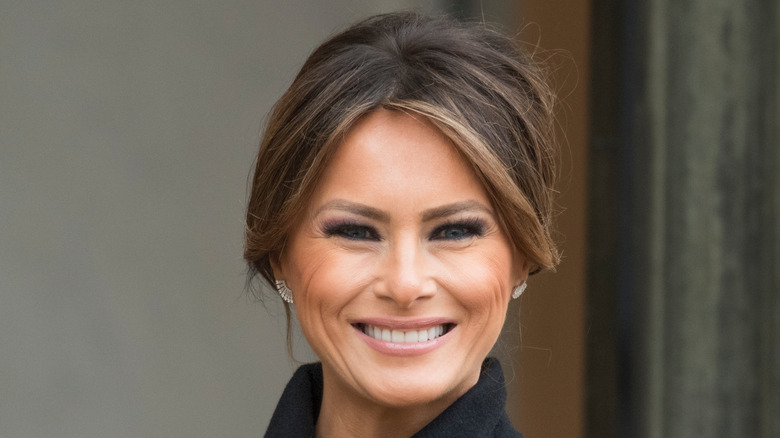 Frederic Legrand - COMEO/Shutterstock
When it comes to Chris Christie's relationship with the Trump family, he does have some admiration for one of its members. According to Christie's November 15 appearance on "The View," former first lady Melania Trump would often check in on Christie while he was in the ICU battling COVID-19.
As it turns out, Christie and Donald both got COVID-19 at the same time — right after they attended an event at the White House which led to six of the seven attendees landing a positive COVID-19 test. As it turns out, according to the former governor of New Jersey, the president and first lady had completely different reactions to Christie's illness. Christie told "The View," "[Donald Trump] said to me, 'You're not going to blame me, are you?' I said to him, 'I won't because I don't know that you gave it to me. It could've been Hope [Hicks]. It could've been Bill [Stepien]. It could've been Kellyanne [Conway]. I don't know who it was, but what he was most concerned about was that I wasn't going to blame him," Christie recalled.
However, the former first lady was more supportive of Christie. He shared that Melania "called me every day that I was in the ICU first thing in the morning to see how I was doing, and then would call my wife after that to see if she needed anything," he said. "A real contrast between the couple." It seems Christie has a favorite member of the Trump family after that instance — and it certainly isn't the former president.