Craftopia Season 3 - Details We Know So Far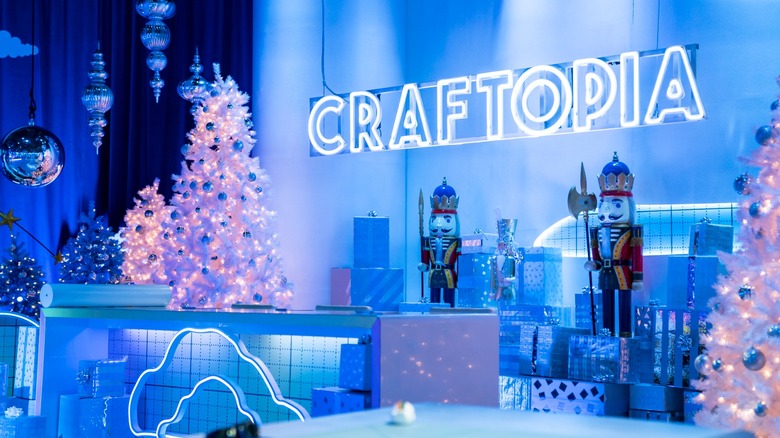 Ali Goldstein/HBO Max
We're living in a majorly DIY world. Kids are learning to master cool crafts at younger and younger ages, while legions of YouTubers and other online entertainers are showing them the ropes. Now, there's a place for them to showcase their talents, courtesy of HBO Max.
"Craftopia" is HBO Max's youth reality series where contestants as young as nine and as old as 15 compete to complete different challenges (per Kids Out and About). They use supplies they get from "the store," a space full of all the materials a crafter's heart could desire. Once they have everything they need, they race the clock to meet the challenge guidelines and impress the judges. 
Winners of "Craftopia" receive an awesome "Craftrophia," as well as a $5,000 cash prize (per IMDb). Families are loving this series, which gives tweens the opportunity to shine in a friendly and safe environment while promoting something that everyone can try their hand at.
When will season 3 of Craftopia be released?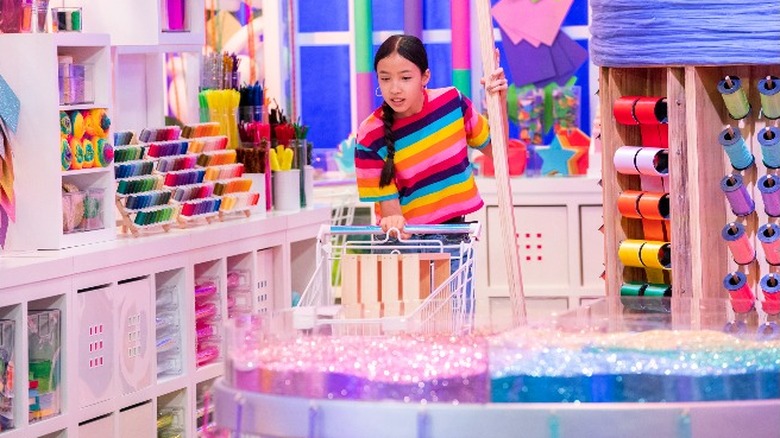 HBO Max
We're just nearing time for "Craftopia" Season 2 and already, fans are eager to learn when Season 3 will arrive. A holiday-themed second season premiered in October, over a year after Season 1's premiere in May 2020 (via IMDb). 
The tween craft competition show has been really popular with fans since its debut. "HAVE YOU SEEN THIS?!?! I love it," tweeted one fan who discovered the show. "Kind of like MAKING IT, but for kids OR ... if you remember the Tori Spelling 'CRAFT WARS'. Super fun...they are very positive/encouraging. Check it out!"
As more and more episodes of Season 2 air, fans are gearing up for Season 3. That said, the show has not formally been renewed for a third season just yet (via Premiere Date). After how entertaining this season has been so far, however, it seems like a safe bet the show will be back for more.
Who will be in the cast of Craftopia season 3?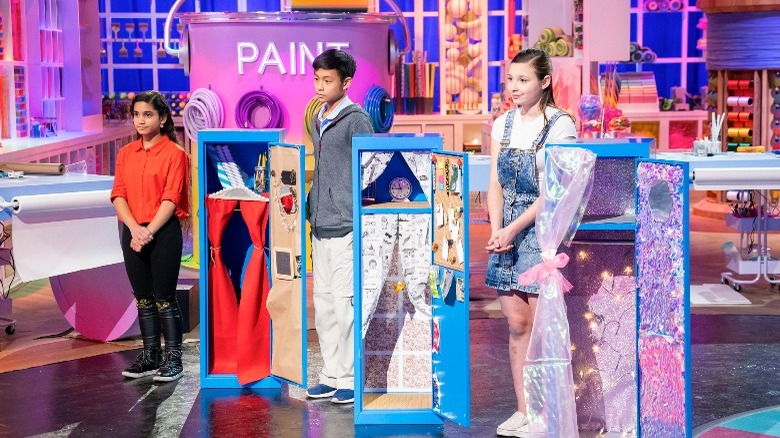 HBO Max
Part of the charm of "Craftopia" is the revolving door of adorable tween contestants that grace the show's stage. They're smart, funny kids, but they're also insanely talented. Like so much of their generation, many of them got their DIY start from watching YouTube videos. 
That's why it makes sense for the host of "Craftopia" to be none other than YouTube craft queen Lauren Riihimaki, known by her handle LaurDIY. Riihimaki has been doing DIY on YouTube for eight years, per her interview with the New York Post. "I've been crafting ever since I can remember: personalized binder covers, embellishing backpacks and just making something feel new," Riihimaki shared. "I never imagined it would turn into something this big, but starting a DIY channel [has] become second nature to me."
Since Season 2 has featured adult contestants, there's a question of what Season 3 might hold. While those answers haven't been revealed just yet, it's very likely Riihimaki will stay on as the show's host. She scored the gig after one of her YouTube subscribers pitched the idea to her mom, an executive at Warner Bros. Pictures. Also likely to stay on board are judges Crystal Anderson and JP Connelly.