Dr. Fauci Reveals If It's Safe To Celebrate The Holidays With Family And Friends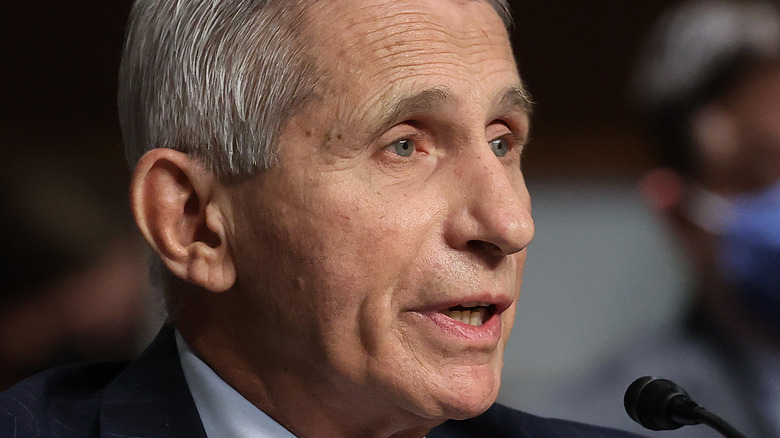 Chip Somodevilla/Getty Images
The 2020 Thanksgiving holiday was one of the most frightening and unique in recent modern history. On a holiday where families gather to eat until they can't eat anymore, watch football, and just spend time with one another they may not spend during other days of the year, health officials just said no. They warned Americans not to gather at one another's homes for Thanksgiving, as COVID-19 numbers were hitting some of their highest ever in the pandemic at the time.
The COVID situation was so bad that November of 2020 brought more coronavirus deaths to America than the combined death toll in Australia, Canada, China, Japan, and Germany at the time, according to CNN. The U.S. also averaged about COVID deaths each hour, but 2021 is a whole other year. While COVID-19 numbers are still rising in some states, nearly 60% of Americans are fully vaccinated against the virus, and nearly 70% have had at least one dose of the vaccine (via The New York Times). According to the CDC, while breakthrough infections can occur, vaccinated people are still unlikely to be hospitalized or die if they do catch COVID. And that means Thanksgiving this year may look a whole lot different than next year, with some precautions.
Dr. Fauci wants Americans to enjoy Thanksgiving together while keeping it safe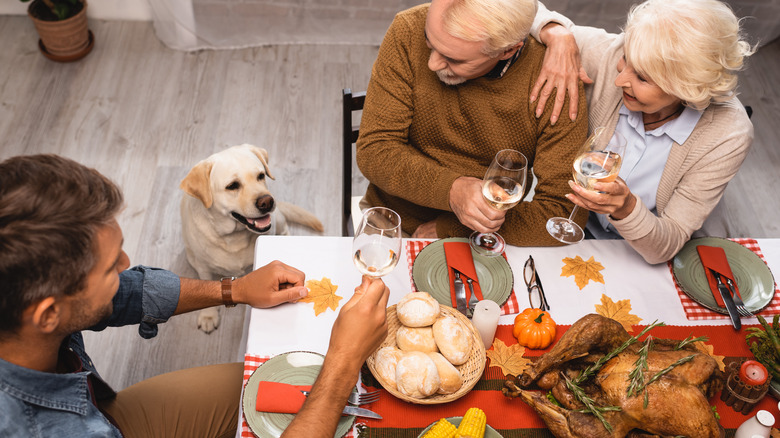 LightField Studios/Shutterstock
With Thanksgiving of 2021 coming up, Director of the National Institute of Allergy and Infectious Diseases Dr. Anthony Fauci paints a more optimistic picture than last year, helping Americans feel normal again — as long as they are vaccinated.
"If you get vaccinated and your family's vaccinated, you can feel good about enjoying a typical Thanksgiving, Christmas with your family and close friends," Fauci said during an interview with the Bipartisan Policy Center (via ABC News).
While Fauci still recommends that even vaccinated people wear masks when in indoor public spaces and not knowing if everyone around them is vaccinated, he doesn't think it's necessary for holiday family gatherings in 2021.
"But when you're with your family at home, goodness, enjoy it with your parents, your children, your grandparents," Fauci added. "There's no reason not to do that."