Will The Queen Resume Duties Before The End Of The Year?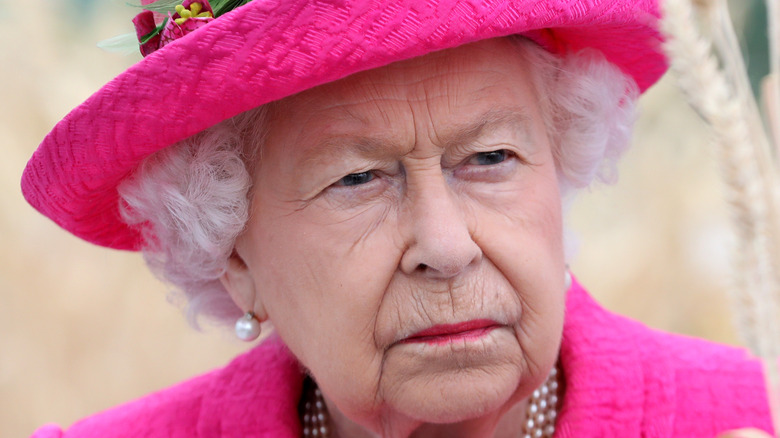 Chris Jackson/Getty Images
Queen Elizabeth has had some fans worried since it was announced that she had spent the night in the hospital following some health issues. The monarch, 95, was taken to King Edward VII's Hospital in October, where she was examined by specialists, per BBC. Elizabeth was later admitted and spent one night at the facility before being released and heading home to Windsor Castle the following afternoon. After the news of her hospitalization broke, the queen announced via a spokesperson that she was canceling her planned trip to Northern Ireland.
Following the cancelation, The Daily Mail reported that the queen's staff was told to revise her schedule and "be ruthless" when it came to cutting nonessential events and appearances.
"They have to find some kind of balance," royal expert Sally Bedell Smith told the outlet. "I hope they have learnt from the pretty punishing pace she kept over the course of a month that is maybe just too much," she added. "She doesn't want to end up constantly in hospital because she is exhausted. She will have to do all the big events. It's the smaller events that she can hand over," royal biographer Ingrid Seward stated.
However, since her hospitalization, Elizabeth has been forced to cancel even more appearances, and fans are wondering if they'll see the queen before 2021 ends.
Queen Elizabeth will continue to rest through the end of the year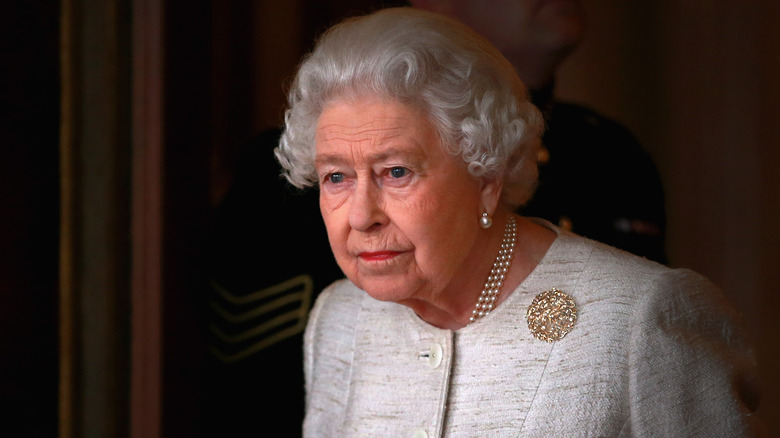 Chris Jackson/Getty Images
According to The Independent, Queen Elizabeth is planning to take it easy for the rest of the year. She hasn't carried out any of her official duties in person since mid-October, but has reportedly been using video calls to conduct meetings. Earlier this month, it was noted that the monarch had sprained her back, which is one of the reasons she's been canceling appearances, according to a source. The outlet reveals that the queen is planning to rest at Windsor Castle and only perform light duties to conclude 2021.
Meanwhile, Vanity Fair reports that other members of the royal family such as Elizabeth's children and grandchildren will be filling in for her at events. Of course, the royals are also checking in on the queen to make sure that she's feeling well amid her period of rest. On November 15, Prince Charles and Camilla, Duchess of Cornwall left to visit Jordan and Egypt, but made sure to check on Elizabeth before leaving. "The Queen is resting at Windsor Castle and will continue to do so until she is back to full health. Straining your back can be incredibly debilitating and rest is best right now," a source told The Mirror.
Fans are now hoping that Elizabeth will have a swift recovery and get back to work at the beginning of the new year.