The 'Killer Is Escaping!' TikTok Audio, Explained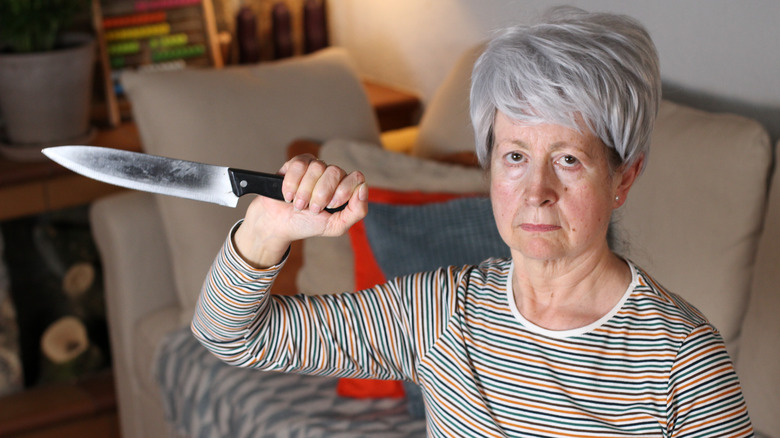 AJR_photo/Shutterstock
Sarah Paulson is the person screaming about the killer on the loose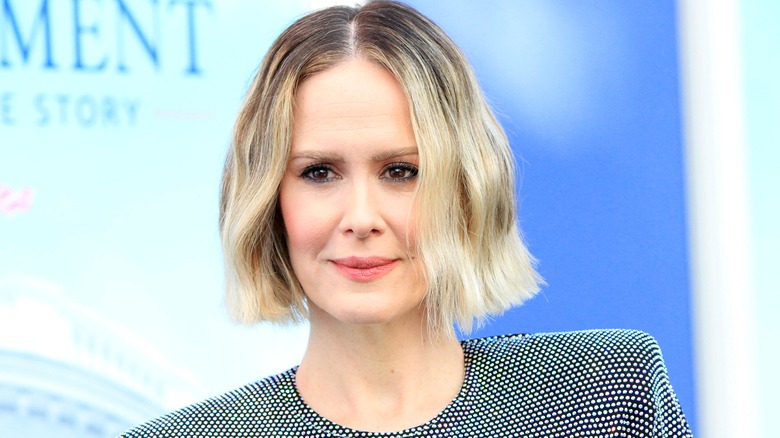 Kathy Hutchins/Shutterstock
"The killer is escaping!" TikTok sound comes from a pretty well-known TV series that has won numerous Primetime Emmys — and we know this because the OP, Horrorcovwn, posted the scene along with the audio. It portrays Sarah Paulson's character Lana Winters in the second season of "American Horror Story," screaming that a killer (Evan Peters' character, Kit) is escaping.
In a full circle moment, Sarah Paulson herself used the audio with Lizzo, reenacting the scene in a way only performers know how to. And because they're generous, they even gave us another cut of the scene — a deadpan lip-sync that could possibly do well on an "SNL" skit. Billie Eilish also added her own interpretive movement to the sound — nostril flaring — proving that her talents have no bounds, either. 
The rest of non-celebrity TikTok has no shortage either; one user danced like "Michael [Jackson] if he was ever in a horror movie" and another created a TikTok choreography to the sound. Satirical duets and fun POVs take over the rest of the sound, begging the question: if we were to scream "the killer is escaping!" would Gen-Z help — or film?