Why Royal Watchers Think Prince Charles Just Gave A Hint About Lilibet's Christening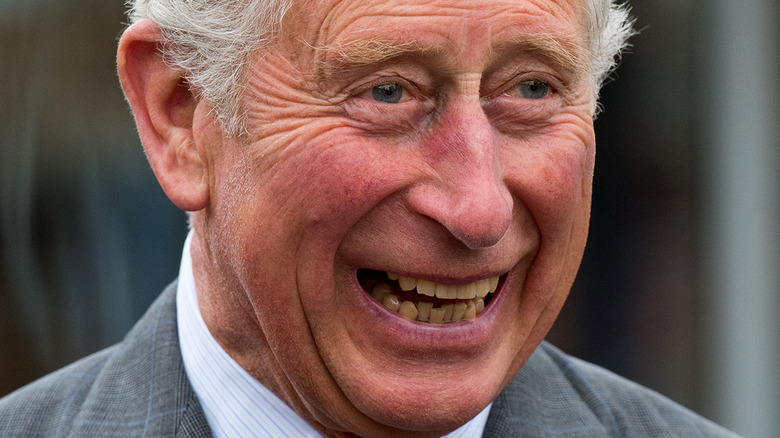 Ben A. Pruchnie/Getty Images
Royal spectators think Prince Charles just gave a major hint about baby Lilibet's christening. Details surrounding the youngster's christening have been kept tightly under wraps ever since the happy news of her birth was announced by Prince Harry and Meghan Markle back in June (via Bustle). 
Speaking to The Daily Mail in July 2021, one royal insider claimed that the Duke of Sussex had "told several people" that he and Markle "want to have Lilibet christened in Windsor" just like her older brother, Archie. "They are happy to wait until circumstances allow," the source added. In contrast, several other insiders revealed to The Telegraph in October 2021 that it is very "unlikely" that baby Lilibet would be christened in the United Kingdom. "There will not be a christening in the UK. It is not happening," one source claimed. 
However, some royal watchers believe that Prince Charles may have just given the first hint of his granddaughter's christening during his tour of the Middle East with his wife, the Duchess of Cornwall. 
Prince Charles dropped a major hint on his royal tour of the Middle East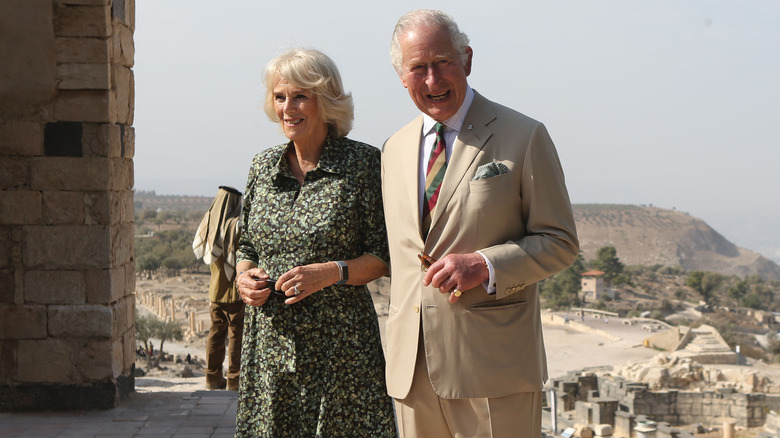 Jordan Pix/Getty Images
According to The Daily Mail, the Prince of Wales is reportedly bringing "five or six dozen bottles" of Holy Water taken from the River Jordan back to the UK for future royal baptisms, which many believe includes the baptism of Baby Lilibet, who he has never actually met. 
Prince Charles and his wife Camilla Parker Bowles visited the River Jordan during their 2021 tour of the Middle East, which is believed to be the same location where Jesus was baptized. Back in the UK, the Holy Water collected by Charles will be taken to the Chapel Royal at St. James's Palace, where the youngest son of the Duke and Duchess of Cambridge, Prince Louis, was christened. 
Speaking to The Daily Mail, the Director-General of the Baptism Site, Rustom Mkhjian, backed up reports that the future King had requested several bottles of the Holy Water. "This time the Embassy people asked for a few dozens [bottles] of Holy Water and we provided them with five dozen, six dozen, prior to this trip," he said. 
However, Mkhjian added that he wasn't aware of who the Holy Water would actually be used for. "I didn't want to ask. But they said we wanted it for children to be baptized later on. Future baptisms, yes," he told the publication.