Meghan Markle's Brother Reveals Why He's Thankful For His Time On Big Brother VIP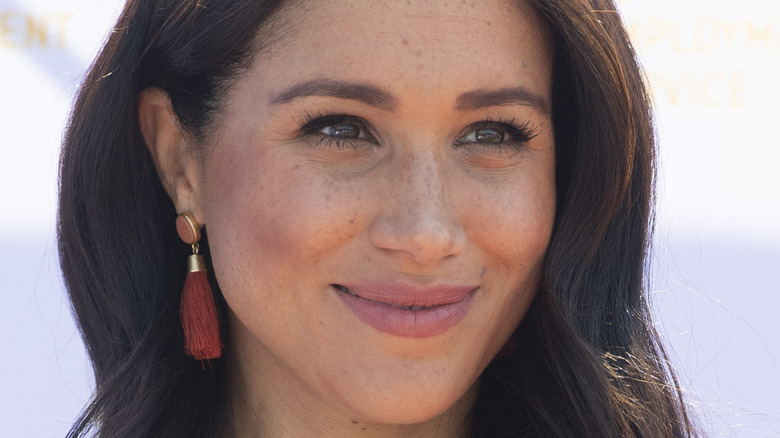 Wpa Pool/Getty Images
When Meghan Markle's estranged half-brother, Thomas Markle Jr., entered the "Big Brother VIP" house this fall, it was immediately clear he had something to prove. Per the Irish Mirror, Thomas was adamant about showing everybody — but especially the duchess herself — that he's not really how he's been perceived in the press. (Even if some of that perception has been his own doing.)
Meghan's sibling was clearly having a great time on the long-running reality show, comparing it to being on holiday and gushing about getting along with everybody in the house. However, Thomas was also keen to reveal certain things about Meghan's personal life, sharing, for instance, that their father allegedly "didn't approve" of her husband and baby daddy, Prince Harry. (Meghan and their father, Thomas Sr., are also very much estranged.) "My father says [Harry] couldn't even protect those chickens in their backyard if he needed to," he added. Elsewhere, Thomas admitted he didn't fully believe his sister was suffering as much in the royal family as she'd claimed to be.
But now that he was evicted in mid-November, Thomas is looking back rather fondly on "Big Brother VIP" — and he's hoping that his royal sister tuned in.
Thomas Markle Jr. hopes Meghan was watching Big Brother VIP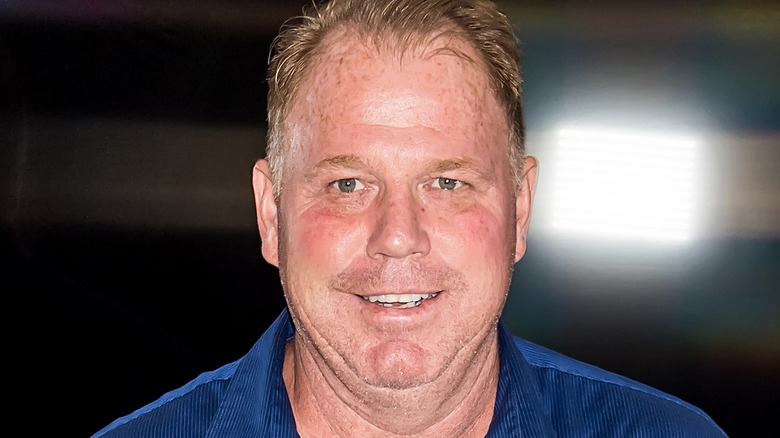 Gilbert Carrasquillo/Getty Images
Thomas Markle Jr.'s journey on "Big Brother VIP" may have come to an end, but he's got no regrets about taking part. As he told the Daily Mail, he is super grateful for the experience, even describing it as "life-changing." As Thomas explained, "It gave me the opportunity to cleanse my soul. I mailed the good letter to Meghan [Markle] and it's in the post." 
Thomas was referring to a letter he'd penned earlier in the season, in which he apologized for a previous letter, warning Harry about Meghan and also chastising his sibling for being "jaded, shallow, and conceited." The second letter contained an explanation for his harsh words, with Thomas admitting they "came from a very dark and hurt part" of him. He's hoping to get some kind of response from the duchess, regardless of how long it takes.
He also insisted being cruel wasn't his intention. In fact, when Thomas read the apology letter aloud on "Big Brother," he explained that his issue reportedly stemmed from Meghan referring to him as "distant family," which caused Thomas to lash out at her. "I was very hurt and confused because of the amazing bond and relationship we shared growing up together," he explained, before acknowledging his deep regret for sending it in the first place.
Thomas is just the latest member on Meghan's father's side to speak out about their fractured relationship so publicly, as their half-sister, Samantha Markle, and father, Thomas, Sr., have been disparaging Meghan in the press for years.