The Most Memorable Moments From HGTV's Good Bones So Far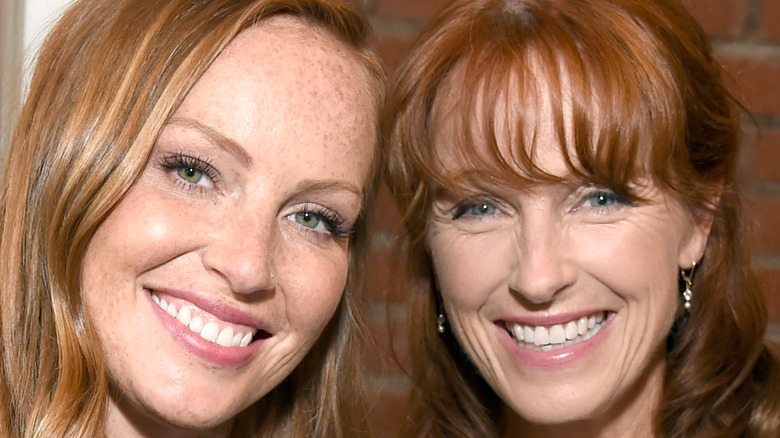 Michael Kovac/Getty Images
Need a new renovation show obsession? Look no further than HGTV's "Good Bones." Mother-daughter duo Karen Laine and Mina Starsiak Hawk, who operate as Two Chicks and a Hammer, buy cash-only projects that are so in need of renovations that banks refuse buyers loans for the homes — it's their job to get the homes buyer-ready. But don't call them flippers; their goal isn't making money. In fact, in 2017, Laine told the Indianapolis Monthly that she was still "deeply in debt." When the show first started, Laine explained in an interview with the Los Angeles Times that, "If we do a couple of homes in a neighborhood, suddenly we've made a difference. And a lot of times we're working in fringe areas, and so we're not making a lot of money."
In their six seasons, "Good Bones" has shown what a great team mothers and daughters can make. HGTV's own blog lists their favorite moments from the duo, including the time Starsiak Hawk had to teach her mom how to high-five and the time the mother-daughter team wore matching outfits (overalls and beanies). These light-hearted moments continue even in the face of competition. For example, in the seventh episode of Season 4, the team took on a duplex: mother on one side, daughter on the other. The result? Hilarious moments of teasing and critiquing passed between them.
The houses are the most memorable parts of HGTV's Good Bones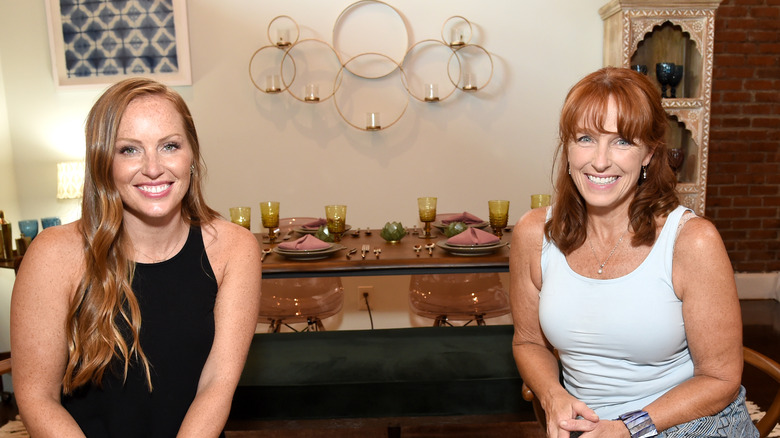 Michael Kovac/Getty Images
Drama happens organically, and it's an aspect of "Good Bones" that Mina Starsiak Hawk and Karen Laine spoke to People about. They shared that they won't let HGTV's production team interfere, bringing an authenticity to the screen. Starsiak Hawk revealed that on one project, wrong doors were delivered 10 days before the buyers were supposed to close. But supply delivery isn't the only things that ended up messing up carefully laid plans. Early in Season 3, the team paid $50,000 on a house (fans will know this as the Sanders Street project) that they ended up having to demolish completely. 
More often than not, the houses themselves are more than willing to provide audience-captivating drama. In Episode 11 of Season 3, the home being renovated had a surprise waiting for the mother-daughter duo: snakes. Every corner of the house, including a jewelry box, had snakes hidden. Another house's hidden feature was a wall made entirely of doors. While Starsiak Hawk and Laine worked hard to keep the wall untouched, the women did ultimately take the wall down. Laine, however, did create a mural in its place inspired by the door wall.