Is Good Bones' Mina Starsiak A Licensed Realtor?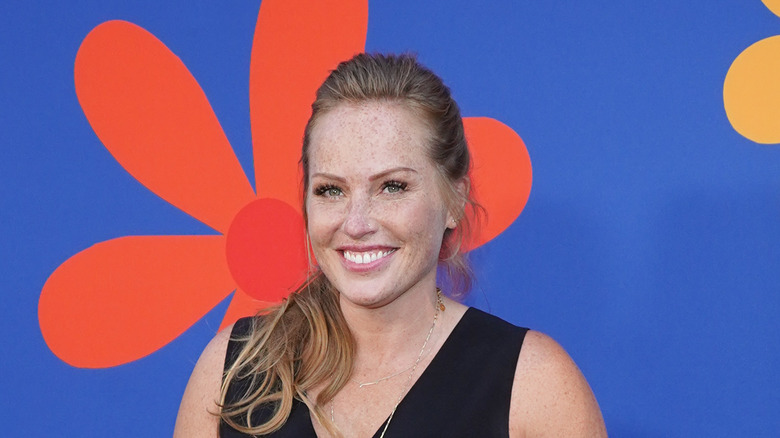 Rachel Luna/Getty Images
Mina Starsiak is one of the most eye-catching additions to HGTV's home renovation reality TV empire partly due to the fact that, well, she's a woman in a predominantly male-dominated industry. Starsiak also happens to work alongside her mother, Karen E. Laine, and the two make for an infinitely watchable pair. 
According to Pop Sugar, Starsiak and Laine are self-taught home renovators who got a taste for the business while working on homes in their own neighborhood. But playing experts on television is different from being fully-qualified in real life. Still, you'd be hard-pressed to find two women who know more about the business, however they learned about it. 
Mina Starsiak found her passion along the way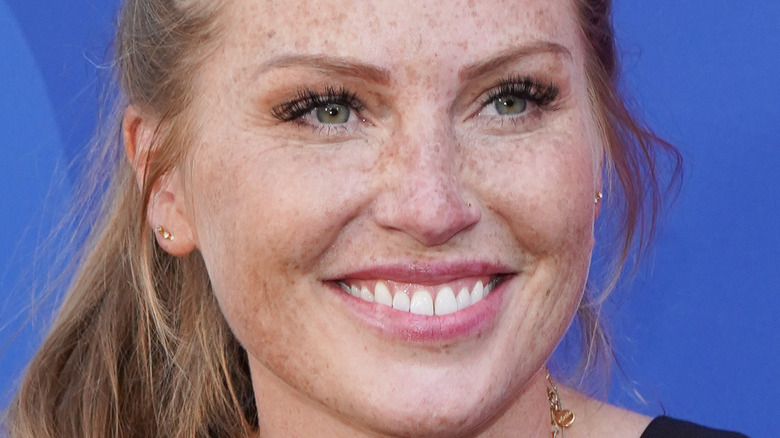 Rachel Luna/Getty Images
Starsiak earned a general studies degree, with minors in business and sociology, from the University of Indiana. She worked as a waitress and in a rental estate office straight out of college, so her interest was always somewhat rooted in the business. The Good Bones star felt a bit listless, with the only certainty being Starsiak didn't want a corporate life. 
"My goal after graduating was that I wanted to keep wearing yoga pants and hoodies — I don't want a desk job, I don't want to wear a suit, I don't want a nine-to-five," she told IndyStar.
The HGTV star bought her first home in 2007, which Laine co-signed on, but it was in major need of work, so the mother-daughter duo learned everything they could about home renovation, finding their shared passion in the process. The following year, their business, Two Chicks and a Hammer, was born, and Starsiak became a licensed real estate agent in the process. 
Mina Starsiak is a DIY queen in more ways than one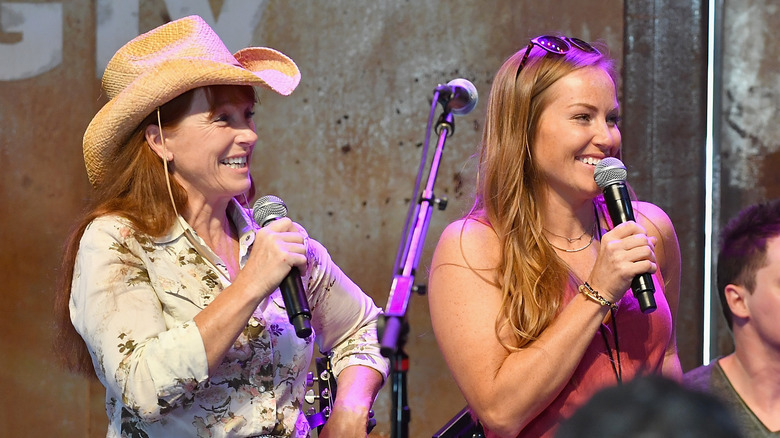 Jason Davis/Getty Images
In fact, Starsiak told USA Today that getting licensed was predominantly a way of avoiding the infamously high realtor fees for properties nobody cared about in the first place. "We don't have deep pockets," she admitted. "So, we usually end up with the properties that are so bad that no one else wants them." It wasn't long before HGTV came knocking.  
Laine was very clear with IndyStar about how they approach their work both on and off-screen, emphasizing the community aspect. "We don't flip houses — that's not what we do," the Good Bones star explained." We truly are rehabbing neighborhoods. If we were flipping, we wouldn't strip down to studs, install new electrical, new HVAC, new plumbing or whatever else needs to be done."
Laine also reiterated how she and Starsiak are self-taught, noting they still learn a lot from online tutorials, and are completely fearless about getting their hands dirty.