The Tragic Death Of Katie Couric's Sister
Noam Galai/Getty Images
When you think of morning news, odds are good that the person who comes to mind is journalist and TV personality Katie Couric. 
Shortly following the events of September 11, 2001, Couric was given one of the largest deals in TV news history by "Today," with her earning $60 million over a four-and-a-half year span (via Yahoo). When Couric left for "CBS Evening News" in 2006, she was offered $15 million per year. Couric accepted the role because she was interested in the chance to make history, as she was the news program's first woman to anchor the show solo.
But, once Couric assumed her new role, ratings for "CBS Evening News" floundered. "Because I enjoyed such a great position at the 'Today' show, I thought America was really ready for a female anchor of the evening news, and I think we were just not as far along as I naively thought," Couric told "Today" in October of this year. "I'm not sure if the country was ready for a female anchor — maybe they weren't just ready for me as a female anchor because of their perceptions of me ... But I really went there to say a woman can do this job with confidence and competence, and that's really what motivated my decision."
The sexism and misogyny Couric faced in her role as a newscaster is only part of Couric's story.
Couric's personal tragedy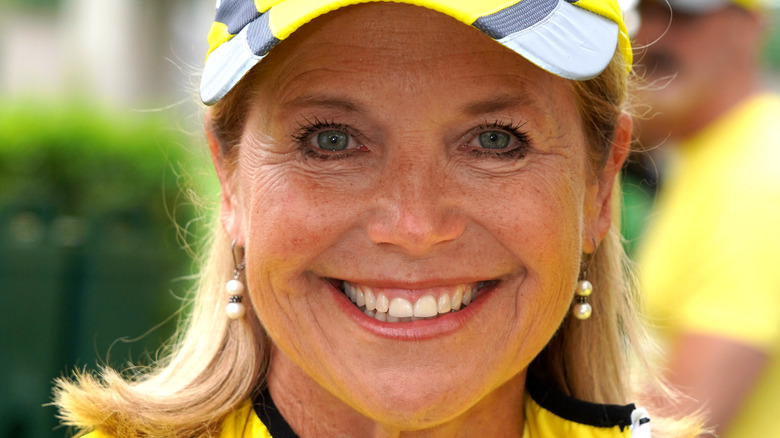 Sonia Moskowitz/Getty Images
Katie Couric lost her husband Jay Monahan to colon cancer when he was only 42 years old in 1998, a devastating blow to the newscaster (via People). She once again faced extreme hardship only three years later with the passing of her sister (via Wired).
Couric's sister Emily — who was a member of the Virginia State Senate — passed away at only 54 in October 2001 after suffering from pancreatic cancer.
Twenty years after Couric's loss, she still continues to mourn her sister's death and celebrate her life (via Hello! Magazine).
"Happy birthday Emily on what would have been your 74th birthday. Twenty years you should have gotten if it weren't for pancreatic cancer," Couric wrote on the anniversary of her sister's passing. "My sister was amazing — so many people thought she would be the first female governor of Virginia — but sadly that was not to be. But because of her legacy, scores of outstanding young women have gone on to do extraordinary things, thanks to the @emilycouricleadershipforum. Emily, your dedication and commitment to excellence lives on in them and in everyone whose life you touched as a wife, mother, sister and devoted public servant."
Although Couric's career and life has gone in many different directions in the last two decades, above all else, she always keeps her sister close to her heart.