The Truth About Snoop Dogg's Relationship With William And Harry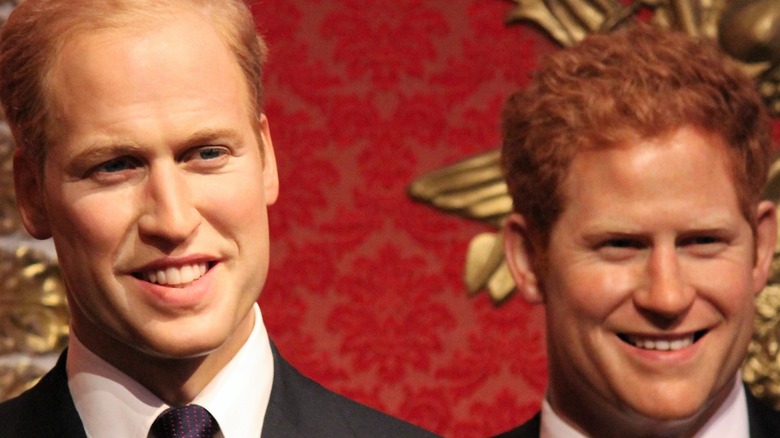 Lorna Roberts/Shutterstock
It's no secret that Prince William and Prince Harry have not had the easiest last few years. Following Prince Harry's marriage to Meghan Markle, Prince Harry was unable to turn a blind eye toward the British media's treatment of Markle in the press — not dissimilar from the treatment their late mother Princess Diana received (via Vogue).
The rift between the two princes dates back to Christmas 2018. According to a source, "Harry felt William wasn't rolling out the red carpet for Meghan and told him so. They had a bit of a fallout, which was only resolved when Charles stepped in and asked William to make an effort. That's when the Cambridges invited the Sussexes to spend Christmas with them" (via Cosmopolitan).
There were ups and downs from there on out, but when Prince Harry and Meghan decided to separate from the Royal family, moving to California and hiding out in Tyler Perry's mansion, it certainly didn't help matters (via BBC).
As of now, things appear to remain unsolved between Prince Harry and Prince William.
"I've spoken to two people from that party and it was quite clear from things he said that his anger towards Harry remains," British author Robert Lacey recently told Page Six. "There is no immediate possibility of any reconciliation. I mean, it's not wanted."
William and Harry's surprising mutual friend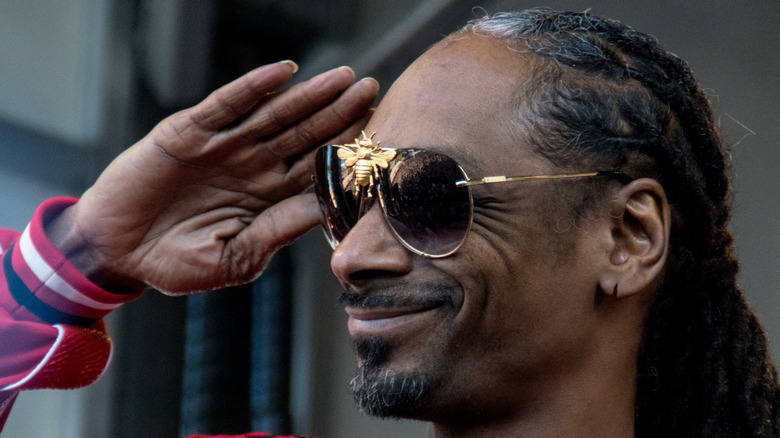 Agwilson/Shutterstock
One person who hasn't chosen sides between the two Royal brothers? Rapper and chef Snoop Dogg (via Insider).
"Harry and William are my boys," Snoop Dogg shared with The Mirror. "As soon as I knew they were fans, I reached out to them and we've been cool ever since," he added. "I look out for them, and they can reach out to me whenever they want — they know that."
That being said, if Prince William was looking to Snoop Dogg for backup on his resentment towards Harry for leaving the Royal family, he's not going to find it.
"Him and Meghan are living their lives like they want and that can't be an easy thing with the whole world judging them," Snoop Dogg explained. "They got to live life their way — they get a lot of respect from me for that."
The rapper, who lives in Los Angeles — not too far from Harry and Meghan's place in Montecito — even extended an invite their way for Thanksgiving (via Vogue Australia). "If [Harry and Meghan] want to come over for Thanksgiving dinner, they are in for something special ... They can come over to Snoop's crib."
Should Harry and Meghan accept the invitation, there's likely to be at least one other Brit there: Snoop's other good friend, David Beckham.