Bradley Cooper Finally Addresses The Rumors About An Affair With Lady Gaga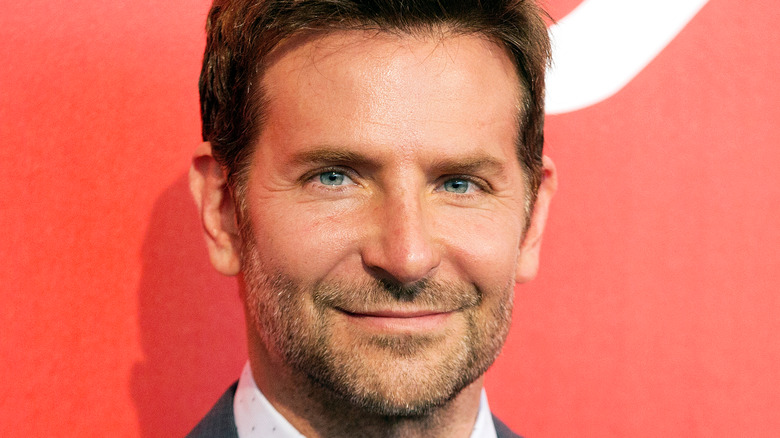 Andrea Raffin/Shutterstock
Bradley Cooper and Lady Gaga captivated fans with their portrayal of the characters Jackson and Ally in the 2019 film, "A Star Is Born." The couple's performance proved to be very powerful, and even sparked rumors that they may have a romantic connection. Cooper and Gaga seemed to just click on-screen and off-screen, and many fans rooted for them to couple up, per The Things.
At the time, the couple stayed mostly quiet about the rumors. However, Gaga did reveal that she felt a very strong connection to Cooper upon meeting him. "From the moment we met, I felt a kindred spirit in him. And as soon as I heard him sing, I stopped dead in my tracks. I knew he could play a rock star. Actually, he's the only actor on the planet who could play this one," she told Time.
Following the release of the movie, Gaga and Cooper hit the stage at the Academy Awards to perform their hit duet from the film, "Shallow." The performance felt intimate, and fans immediately took notice. However, Gaga revealed that she and Cooper were simply acting their parts. "People saw love. When you're singing love songs, that's what you want people to feel," Gaga said of the swoon-worthy performance (via Decider).
Now, Cooper is speaking out about the romance rumors two years later.
Bradley Cooper opened up about his steamy Oscars performance with Lady Gaga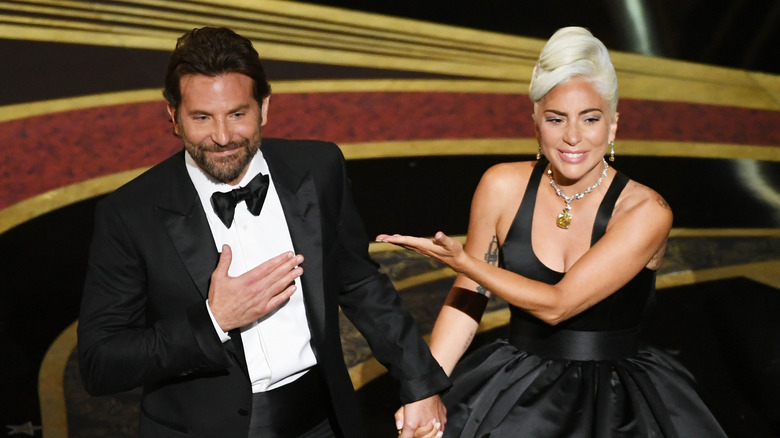 Kevin Winter/Getty Images
According to E! News, Bradley Cooper opened up about the highly publicized rumors that he and his "A Star Is Born" co-star, Lady Gaga, had an affair while filming the movie. Rumors flew for months about the pair, but came to a head when the duo took the stage at the Oscars for a very romantic performance of their song "Shallow." The actor is now speaking out about the rumors, and admitted that the performance played out exactly how he had planned.
The Hollywood Reporter revealed that Cooper constructed the performance to unfold much like a steamy scene from the movie in hopes of combating his fears about singing live on such a big stage. "Just from a personal standpoint, it reduces the anxiety level," Cooper said. "They kind of fall in love in that scene in the film. It's that explosive moment that happens to happen to them on a stage in front of thousands of people – It would have been so weird if we were both on stools facing the audience," he added.
After the rumors began to circulate, Gaga called the press "very silly," admitting that she and Cooper were trying to act out their character's love for one another. "For me, as a performer and as an actress, of course we wanted people to believe that we were in love," she said.
It seems that both Cooper and Gaga have officially put their romance rumors to rest and moved on.