Inside RuPaul's Relationship With Drag Queen Raven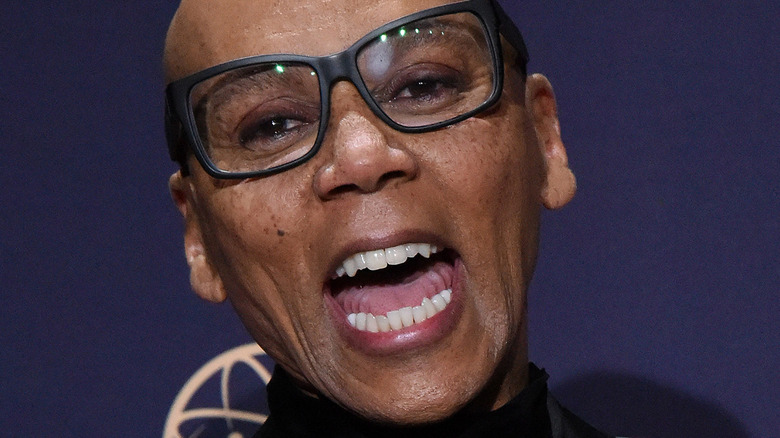 false/Shutterstock
RuPaul has truly built a global empire. In addition to the U.S. versions of "RuPaul's Drag Race" and "RuPaul's Drag Race All-Stars," the legendary drag queen has gone international. Now, you can catch shows like "RuPaul's Drag Race UK," "RuPaul's Drag Race Down Under," and "Canada's Drag Race," among other spinoffs based in the Netherlands, Spain, and Thailand (via ScreenRant). Without a doubt, RuPaul has paved the way for LGBTQ+ artists in the entertainment industry.
However, RuPaul is a bit notorious for having strained relationships with the queens on his shows. One prior contestant opened up about her treatment on the set of "Drag Race." Pearl, who was on Season 7, claimed that RuPaul treated her poorly. 
"She turned to me and she said: 'Nothing you say matters unless that camera is rolling,'" Pearl recalled (via Hey Qween). "In that moment, it was so heartbreaking because I idolized her. I worshipped her. I felt like it was just so disrespectful."
Regardless of how some contestants feel about RuPaul, he does have a strong relationship with one queen in particular.
RuPaul's makeup artist, Raven, was once a "Drag Race" contestant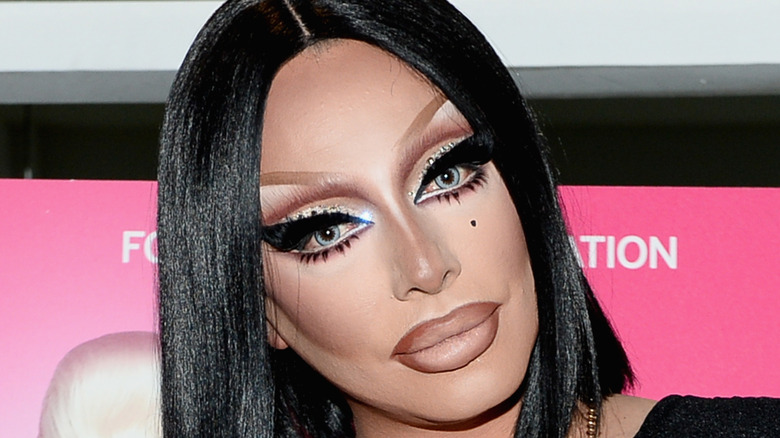 Tara Ziemba/Getty Images
RuPaul's relationship with drag queen Raven began on Season 2 of "RuPaul's Drag Race" when Raven was a contestant (via Cosmopolitan). While she didn't win the season, Raven certainly made an impression. 
She was the runner-up and eventually returned to the "Drag Race" workroom on Season 1 of "RuPaul's Drag Race All-Stars." Again, she was the runner-up, but her time with RuPaul was far from over.
Now, Raven serves as RuPaul's makeup artist on "RuPaul's Drag Race" and its spin-off shows. When Ru's longtime makeup artist, Mathu Anderson, quit during the filming of "Drag Race" Season 9, Raven stepped in to fill his shoes (via Out). Now, the MUA has won an Emmy for her work on the show and even serves as a creative producer.
Raven and Ru have a special relationship, which can be seen in Raven's Instagram post about her Emmy win. "I am forever grateful to @rupaulofficial for trusting me enough to step 'behind the curtain' and do something so few have. Even after my nerves got the best of me, I made, what I deem, a disaster of that mug for an entire season, he called me back for the next. Keeping that faith and trust in me means the world."