Meghan Markle's Ellen Interview Has Twitter Talking For All The Wrong Reasons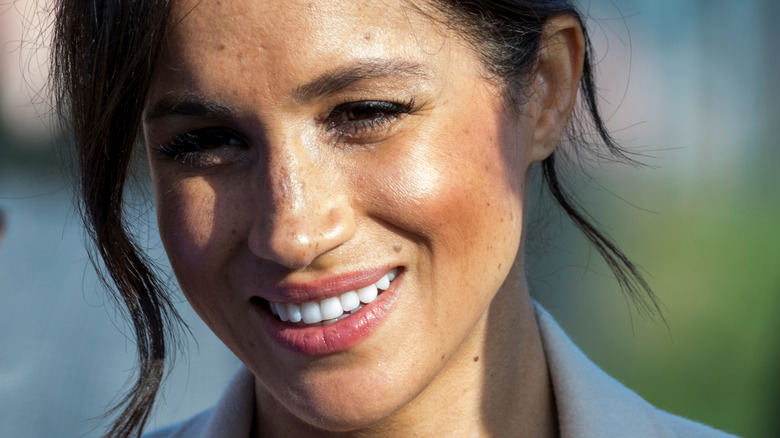 Alan Fraser Images/Shutterstock
It is no secret that Meghan Markle has faced harsh criticism since her interview with Oprah. A major critique fans had after watching the interview is the couple calling for privacy, which they could never have under the public eye as a royal while sitting on a talk show with one of the world's most famous hosts. Fans felt the couple was being hypocritical, but even Oprah clapped back at these comments (via Entertainment Tonight).
"You know, I ask for privacy, and I'm talking all the time," Oprah quipped. "So I think being able to have a life that you are not intruded upon by photographers or people flying overhead or invading your life is what every person wants and deserves. That's what people are missing. Privacy doesn't mean silence" (via Today).
With such harsh criticism following this public appearance, Harry and Markle have chosen to step back from the media. That was, however, until Markle made a surprise appearance on "The Ellen DeGeneres Show," and Twitter was reacting in a less than positive way.
Markle had Twitter sounding off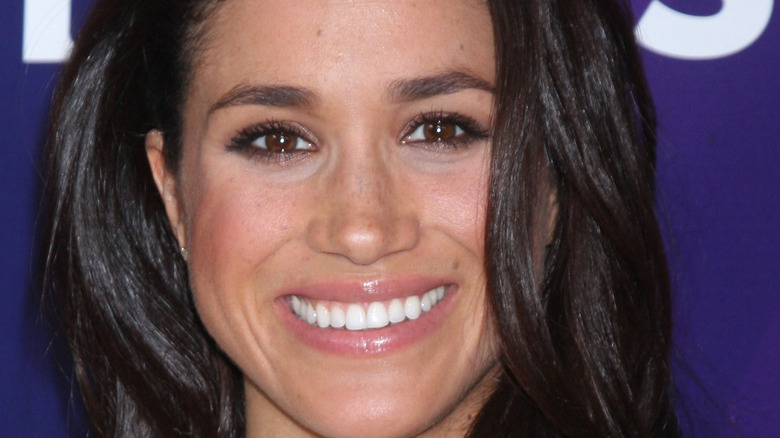 Kathy Hutchins/Shutterstock
Fans and critics of Markle were all shocked that she sat down with DeGeneres on her talk show. A royal expert told Express, "Her detractors will criticize the obsession for publicity and control of their image which seems to characterize the Sussexes." Her detractors were certainly unhappy with her appearance on the show.
Twitter was especially unhappy with Markle hitting the talk show circuit with DeGeneres. One Twitter user posted, "Meghan and Ellen ... What a match made in heaven, two bullies all they need is Chrissy Teigen to have the trifecta." Of course, this is in reference to the claims that DeGeneres treated her staff poorly (via Buzzfeed News).
Another user tweeted, "Can't comprehend why someone accused of bullying would go on a talk show accused of being a toxic bullying environment [and] tell an anecdote about lying about what they were doing in the back of their car when accusations of dishonesty have dominated the headlines for the last week."
Twitter, as always, was not kind to Duchess, accusing her of lying about a story she told about climbing into her car through the trunk after auditions due to a broken car door. She also got heat for choosing to speak with DeGeneres, with the news of toxic atmosphere at her show still lingering.