The Surprising Parenting Advice Ellen DeGeneres Gave Meghan Markle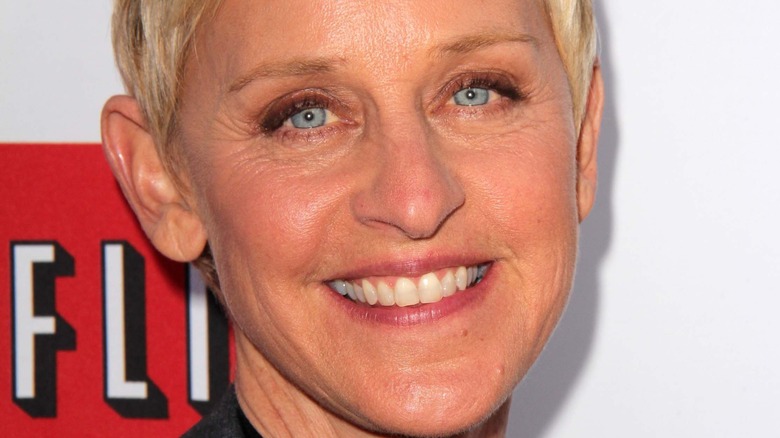 s_bukley/Shutterstock
Meghan Markle and Prince Harry have some famous neighbors at their Montecito, California property. Ellen DeGeneres and Portia de Rossi purchased a pricey estate near the Duke and Duchess of Sussex last December (via Page Six). While they can easily get together for coffee dates and barbeques now, it turns out the couples share a friendship that predates their neighborly status by several years. 
In a 2017 chat with Best Health, Markle detailed the time DeGeneres convinced her to adopt her dog Bogart. As the story goes, Markle was sitting with the dog in a shelter when DeGeneres and Rossi walked in. The TV host insisted that the then-actor take the dog home. "So I brought him home," she admitted. "Ellen told me to." DeGeneres backed up the story, according to People. And we get it; if Ellen DeGeneres told us to adopt a puppy, we totally would, too.
Although DeGeneres and Rossi didn't land an invite to the royal wedding — which the TV host has reportedly joked about — they appear to have maintained a relationship over the years (per People). In 2019, DeGeneres tweeted that they met in England to discuss wildlife conservation. She also used the post to defend the royals from their haters.
Since they're close, it should come as no surprise that Markle will be a guest on "The Ellen DeGeneres Show" this week. In a teaser obtained by People, the Duchess opened up about her daughter Lilibet Diana's teething problems. Luckily, "Auntie Ellen" had some advice.
"Auntie Ellen" recommended tequila to treat Lilibet Diana's sore gums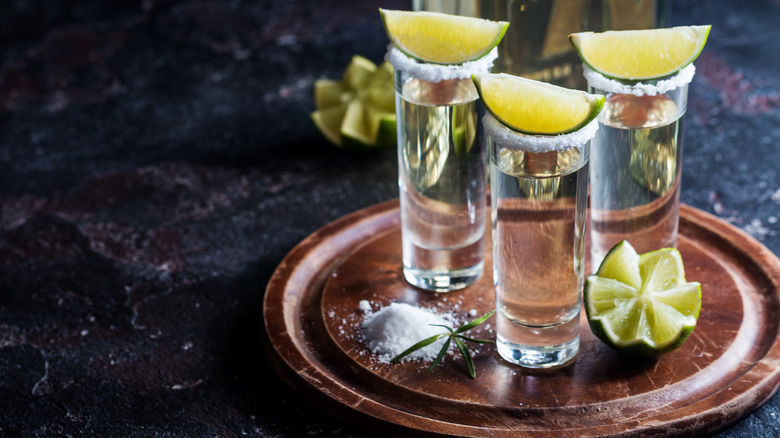 Goskova Tatiana/Shutterstock
While it's exciting for a baby to start developing teeth, many parents will likely tell you that the process isn't a walk in the park. Mouth Healthy, a site run by the American Dental Association, noted that a teething baby can be left with tender gums, which could make them fussy. This compels parents to desperately search for a solution, and we can't blame them. 
Unfortunately, it sounds as though Lilibet Diana's experience with teething is not an altogether happy one. Meghan Markle reportedly threw up her hands and asked Ellen DeGeneres for advice on the situation in a teaser for their upcoming interview that was obtained by People. DeGeneres offered a solution, but it's not one that would likely be approved by many a modern-day doctor.
"Tequila," the host reportedly quipped. Markle took the recommendation in stride. "That's Auntie Ellen for you," she joked. DeGeneres meanwhile pointed out that this is maybe one of the reasons that she doesn't have children.
For what it's worth, Mouth Healthy doesn't mention tequila (or any sort of alcohol) as a solution. Instead, the site recommends rubbing a baby's gums with a "clean finger, small cool spoon or a moist gauze pad." You can also try a teether (think of it as a chew toy for babies), which should help ease their discomfort. Helpful advice!