The Real Meaning Behind Adele's All Night Parking (With Erroll Garner) Interlude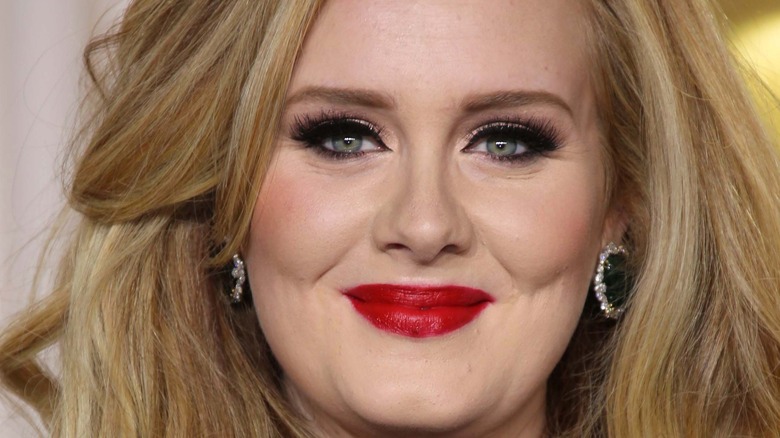 s_bukley/Shutterstock
Adele has been through a lot since her last album and she's not afraid to talk about it. Her newest release is "30," which explores the singer's world as she went through the heartbreak of divorce and the realities of a decision like that with a young child. As introspective and thoughtful as the album is, it is also hopeful. The now 33-year-old singer sets her sights on happiness and new beginnings, a theme we've seen play out in her life outside of music as well.
Fans and reviewers alike are already raving about "30." Every song on the album does an important piece of telling her story, and that even includes the interlude. Track 8 on "30" is called "All Night Parking." The interlude is a short, sweet track featuring some call-and-response with late jazz legend Erroll Garner's piano as backing (per Billboard). The sample used on the track is poignantly titled "I'm in the Mood For Love" (per Vogue).
The track does more than bridge one part of the album to the next. It also explores the exciting possibilities of life after heartbreak.
The song is about falling for someone, but there's a catch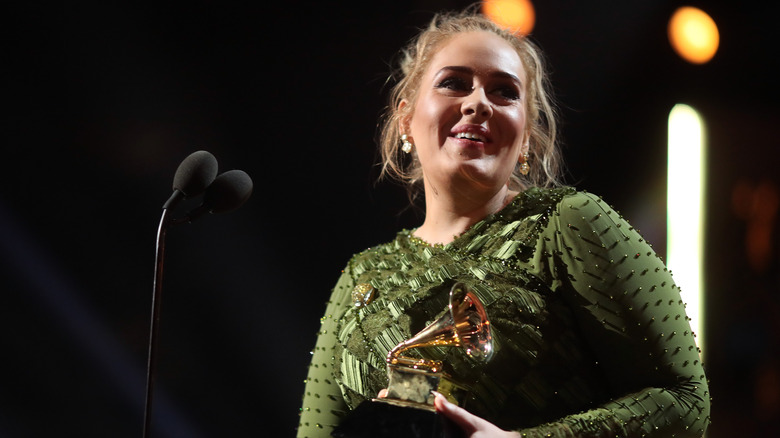 Christopher Polk/Getty Images
On "All Night Parking," Adele sings about the first prospect of love after marriage. It's dizzying and exciting, even when you know that it's not going to last. In Adele's case, that's because her first crack at love is with a long-distance beau.
"When I'm out at a party/I'm just excited to get home/And dream about you/All night long," she sings (per Genius)."I don't know how you got through to me / It's all happenin' so easily." Later, she sings about how the man reminds her of where she's from, a hint that this song is about her rumored first post-divorce beau, British grime star Skepta. The Tottenham-born musician and Adele spent some time together and though they've been friends for some time, romance rumors came in October 2020 (per People).
Of course, long-distance relationships come with a lot of hurdles. It's also rare for the first attempt at a relationship to go off without a hitch. "[It] was a great learning curve and nice to feel loved, but it was never going to work," she admitted to Rolling Stone.