The Real Meaning Behind Adele's Oh My God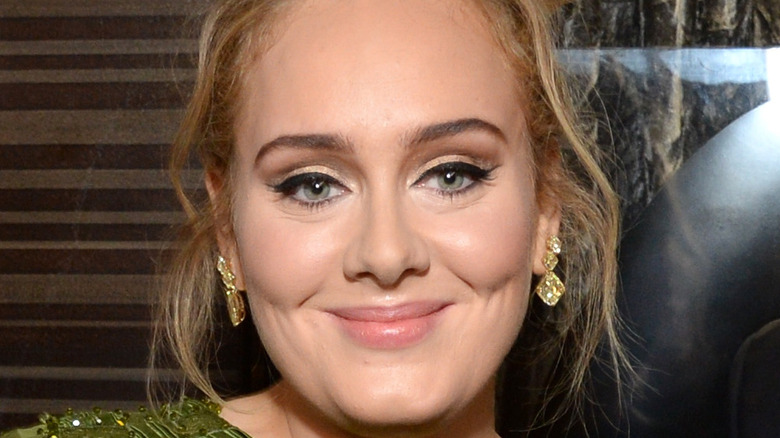 Michael Kovac/Getty Images
Adele may have helped many of us through a heartbreak, but to be honest, she nearly broke our hearts by making us wait so long for her next album. We crooned our way through her last album "25" back in 2015, and have been aching for new tunes since. Luckily, the queen of breakup ballads is back — and her new album, "30," is officially here. 
Despite her pause from making new hits, the Grammy winner still made headlines: Adele made waves by confidently sporting — and refusing to apologize for — her new physique. She's gone through a very public divorce from ex Simon Konecki. And she's seen the struggles of a pandemic like the rest of us. With so much material in the backlog, it's perhaps unsurprising that "30" is already receiving reviews that dub this record her best album to date (a feat in its own right). 
"I feel like this album is self-destruction, then self-reflection and then sort of self-redemption," she told Vogue before its release. "But I feel ready. I really want people to hear my side of the story this time." And she pours it all out on the tune "Oh My God."
Oh My God reveals Adele is ready to move on — but she still has some reservations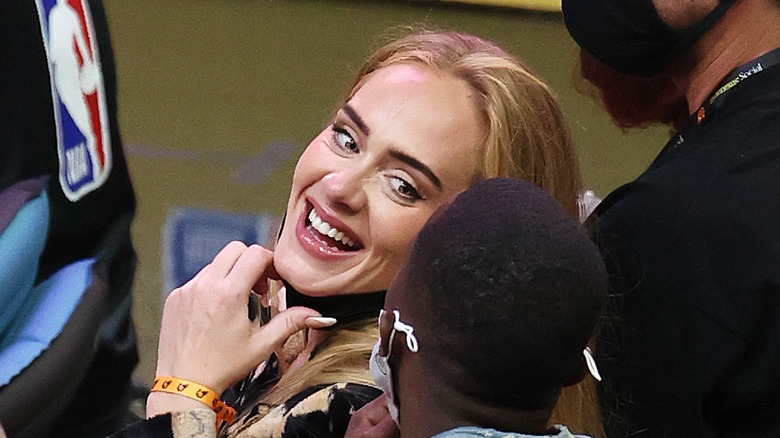 Ronald Martinez/Getty Images
Track No. 5 on Adele's "30 is "Oh My God," a perhaps surprisingly upbeat song about dipping her toes in the romantic pool for the first time since her divorce from Simon Konecki. In the first verse, Adele sings in an almost sing-songy melody, "I ain't got too much time to spare / But I'll make time for you to show how much I care," she croons. "Wish that I would let you break my walls / But I'm still spinning out of control from the fall / Boy, you give good love, I won't lie / It's what keeps me comin' back even though I'm terrified."
The lyrics reveal that after struggling with anxiety "that left me paralyzed completely," leaving her with "no control over my body," as Adele told Oprah (via Prevention), it looks like she is ready to start dating. While the Queen of Heartbreak is clearly finished with her marriage, she is still cautious about letting someone new in. Still, the singer takes control —" I don't have to explain myself to you / I am a grown woman and I do what I want to do" — despite fear about romance due to her celebrity status and pain from her breakup. 
Adele's struggles to move on from a divorce — even after feeling ready to date again — is so relatable. But "Oh My God," she makes it all seem so empowering.