General Hospital's Kirsten Storms Shares What It's Like To Work With Kelly Monaco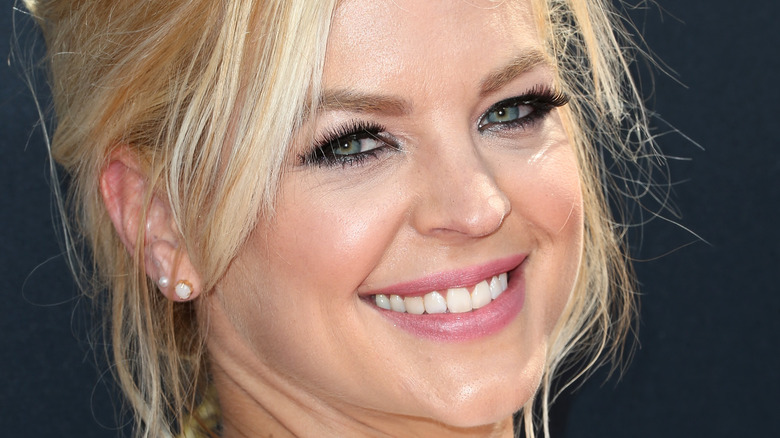 Frederick M. Brown/Getty Images
On "General Hospital," Maxie Jones and Sam McCall, played by Kirsten Storms and Kelly Monaco, respectively, are the kind of girlfriends who may not see each other for months but can catch up right away and always know when something is on the other's mind. Most recently, Sam confessed to Maxie that she's dating Dante Falconeri (Dominic Zamprogna), the ex-husband of Maxie's other BFF, Lulu, who has been lingering in a coma for a year.
In real life, Storms and Monaco are also close pals and even appeared together on the E! reality series "Dirty Soap" back in 2011 when the pair showed their comedic side — and got into some serious girl talk along the way (via IMDb). Although Maxie and Sam have had periods over the years where they barely share any scenes at all, Storms has admitted how easy it is to just pick up where they left off and get into the soap opera groove.
Kirsten Storms recalled having too much fun with Kelly Monaco on set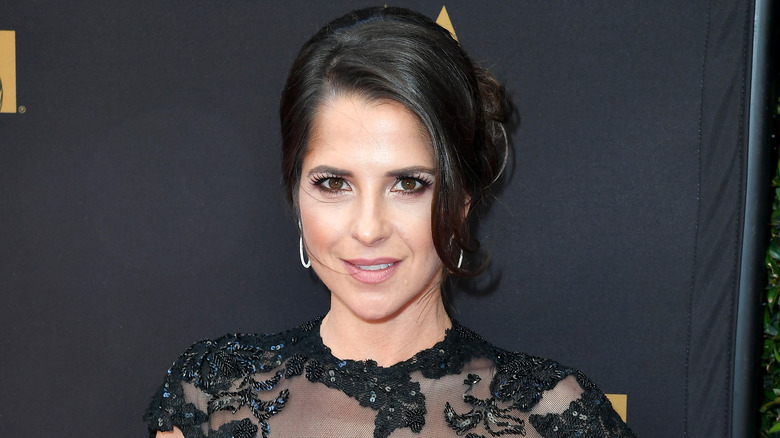 Earl Gibson Iii/Getty Images
In 2020, Kirsten Storms celebrated 15 years of playing quirky Maxie Jones, an often-manipulative character who usually means well but frequently screws up. In her big 2021 story, lies are the name of the game, as Maxie told the entire fictional town of Port Charles that her baby was kidnapped at birth while she's been hiding the infant in plain sight at the Quartermaine mansion to protect her from her villainous father. Even Kelly Monaco's Sam can't understand why Maxie acts so nonchalantly while her child is missing.
When Storms reminisced about her years on the ABC soap after getting her daytime start as Belle Black on "Days of Our Lives" (via IMDb), she lamented that she and Monaco don't get to work together as much as they had in years past. But she also said she thinks she knows why.
"I actually have a conspiracy theory about [why Maxie/Sam scenes are scarce these days]! The last day they gave us regular scenes together, Kelly and I had a bag of cookies and for some reason, we could not keep it together," Storms told Soap Opera Digest. "We were giggling, we couldn't remember our lines, we were giggling some more. ... They kept telling us to quit. Ever since then, we have not really worked together!"
Kirsten Storms and Kelly Monaco keep it real away from work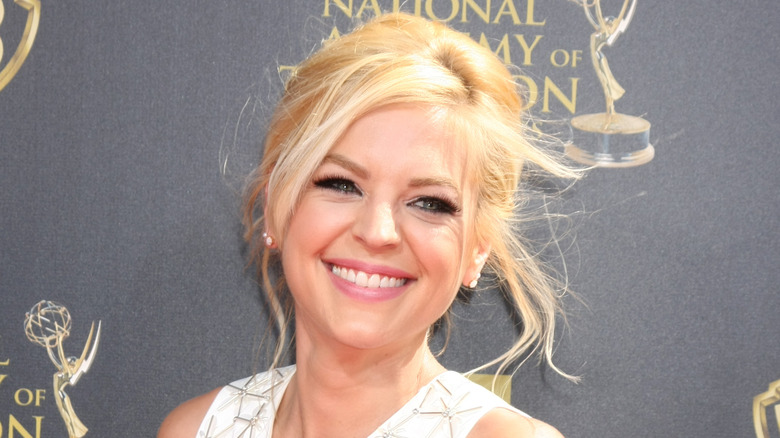 Kathy Hutchins/Shutterstock
After so many years of working together, Kirsten Storms and Kelly Monaco have an easy rapport and a true girlfriend life when the cameras aren't rolling and they head home from the "General Hospital" set. In fact, they are neighbors, which helps them keep their friendship even more real.
"I live down the street from her and I see her frequently. Becky [Herbst, who plays Elizabeth], Kelly, and I have an ongoing group text. During the quarantine, every two or three days we're checking in on each other, we're venting to each other, we're laughing about stuff," Storms told Soap Opera Digest. "Kelly is another person who knows my life. I feel comfortable and safe with her. I call her in a moment where I wouldn't call anyone else because I need advice on something or whatever, and she does the same with me. She's like a sister. It's sad we don't have more on-camera stuff."
Perhaps when Maxie's baby secret comes to light, Storms and Monaco will have emotional scenes with Sam lambasting Maxie for not trusting her with the fact that the little girl was safe and sound the whole time as Sam risked her life searching for her.